Physiotherapy services
We are aware that documents contained within this area do not comply with the Digital Accessibility Standards. If you would like access to an alternative format, please contact DigitalCommunications.Team@wales.nhs.uk. You can read our digital accessibility statement (opens in new tab) here.
Outpatient or Musculoskeletal (MSK)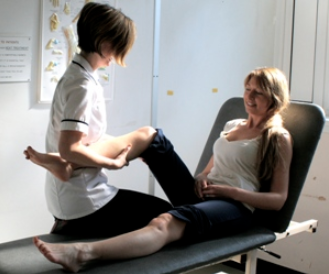 Our musculoskeletal (MSK) physiotherapists will work with you in order to help improve your ability to manage painful conditions, recover from injury and to recover follow surgery. We specialise in helping people with conditions that effect the body's muscle tissue, joints, nerves, ligaments, tendons and other structures that help with daily function.
If you feel you need to see a physiotherapist, you can refer yourself to the service using the links below. Alternatively you may be referred by a GP, consultant or other health care professional.