Spotlight award for Belle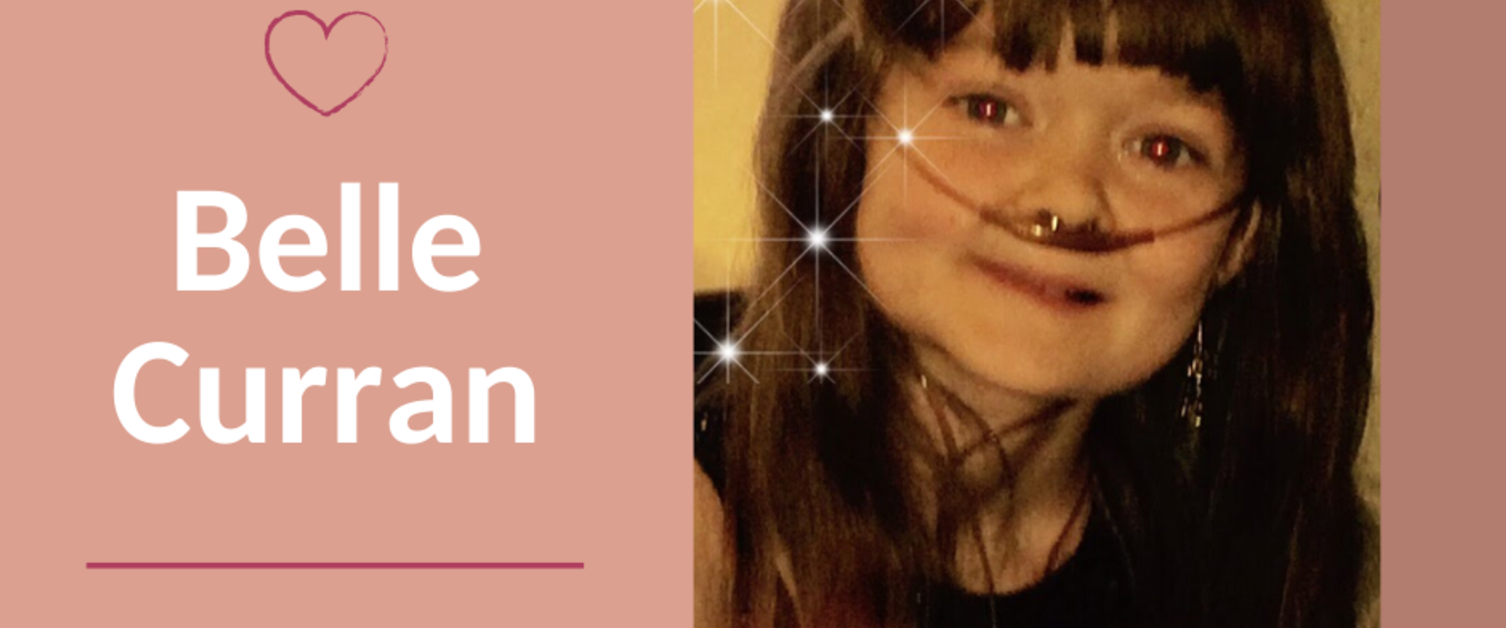 The voice and achievements of a special Pembrokeshire girl who passed away earlier this year were heard at an awards ceremony held by Pembrokeshire County Council on Friday (November 1).
Belle Curran, aged 10, was awarded a special Spotlight Award for her bravery living with an interstitial lung disease and the legacy she has left behind - both in her fundraising efforts and how she demonstrated a strong voice as a young person managing her illness.
Her mum Stella, joined by husband John, picked up the award on her daughter's behalf from Pembrokeshire County Council Children's Services Manager Darren Mutter at a special ceremony held at Folly Farm.
It followed an emotional presentation about Belle and her achievements given by Dawn Thomas Paediatric Palliative Care Play Specialist for Hywel Dda University Health Board.
Dawn said: "Belle was a remarkable young lady. She showed bravery, resilience and courage, always with a smile on her face. Those that she met, both personally and professionally, she inspired and we have all learnt so much from her. It was an honour to share Belle's many achievements and I was privileged to tell her story."
She helped raise thousands of pounds for her chosen charities, through Belle's Story which supports Puffin Ward at Withybush Hospital, Noah's Ark Children's Hospital, the Make a Wish Foundation, Ty Hafan Welsh Children's Hospice and Great Ormond Street Hospital Heart and Lungs.
With her first-hand experience, she planned how money could best be spent in order to make a positive difference to other children.
She was also an advocate for children living with illnesses or disabilities, and did a presentation for her school friends on the importance of organ donation. She was awarded the special Guiding Star Award for the impact and contribution she made to girl guiding in her unit whilst showing courage and determination in the face of a serious medical condition.
Belle won 'Outstanding Child of Courage 2018' with Radio Pembrokeshire and she was also honoured as one of Wales' bravest youngsters by S4C.
Amongst her most special personal achievements was successfully gaining her Brownie swimming badge, which was the badge she thought she may not receive. These were all very proud moments not only from Mum and Dad; but for everyone who knew and loved Belle
Belle's mum Stella said: "Belle was so pleased with her achievements, and we are so very proud. She wanted to be visible for children with conditions or disabilities to show what could be achieved. We have been absolutely devastated by her loss, but what she started continues.
"We are so thankful to the support network around us and Belle. Our friends and family but also the services that supported Belle. From her social worker Liz Ryder who was such a strong professional acting on Belle's behalf and her community nurse Laura Thomas who knew Belle since she was first treated at Withybush Hospital aged two. Another remarkable person and service for Belle was the Palliative Care Play Specialist Dawn; who Belle thought of as one of her closest friends. She gave her a voice in managing her illness, which Belle put to good use. This gave her control and confidence to make choices. This had such a positive impact on her quality of life and we will be forever grateful."
The Spotlight Awards also saw 10 other prizes for children and young people in Pembrokeshire in categories covering sport, music, youth voice, eco-champion, young leader and making a difference in the community.
It is a new event organised between Youth and Social Services in Pembrokeshire County Council and aimed at recognising the achievements of young people who are either supported by or involved with the council in some way. All of the award winners were nominated by the staff who work with them.
Cabinet member for Social Services Tessa Hodgson said: "Belle's award was a very fitting end to an evening of celebrating the many achievements of the young people of Pembrokeshire. We are so proud of our young people and it is extremely important for us to value and celebrate their contributions to our county. The event was planned with direct input from young people, so it is for young people and by young people and we hope it now grows from strength to strength."