Thank you poems to NHS staff this Christmas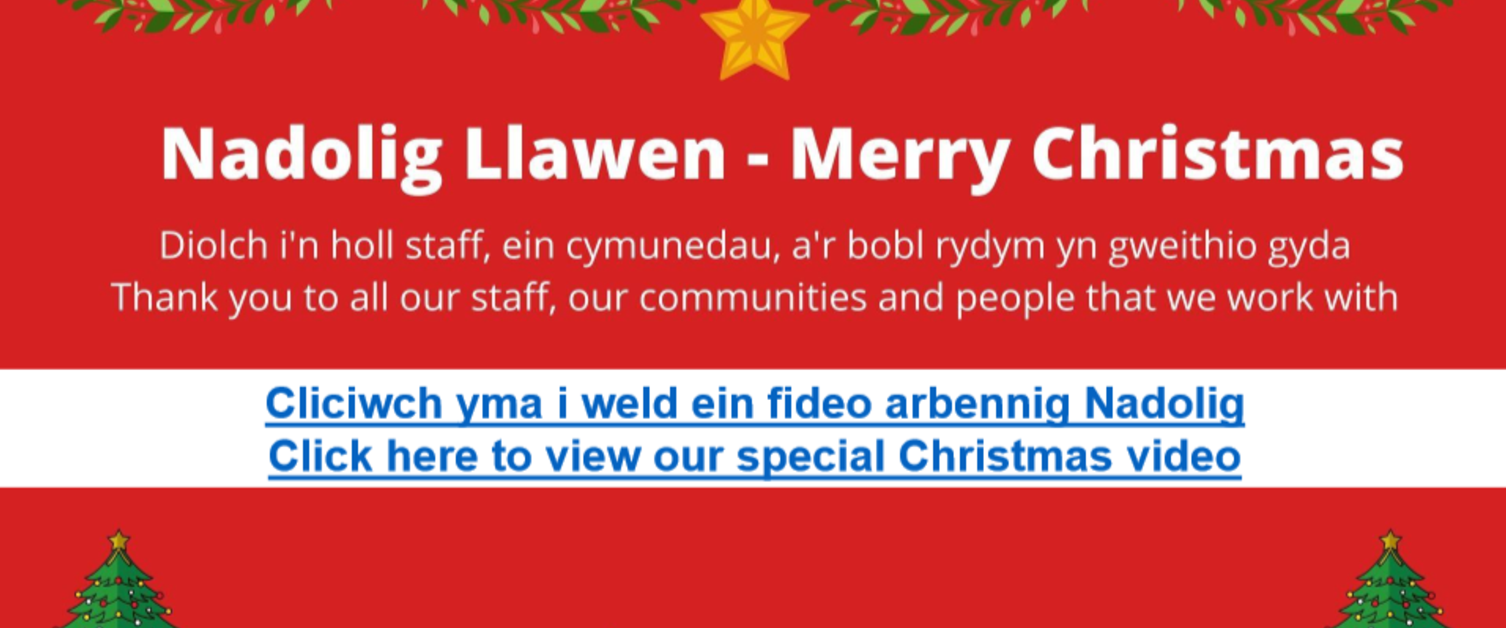 Here are two special videos to thank our wonderful NHS staff for all they do through the year, and especially at Christmas.
Two famous poets have allowed us to use their poems about the NHS in these videos – Michael Rosen, author of 'We Going on a Bear Hunt' with his poem 'These are the Hands'; and Welsh poet Casia Wiliam, who was Bardd Plant Cymru between 2017-19, for her poem 'Ti'.
The videos feature staff working in many different jobs within the NHS from across Carmarthenshire, Ceredigion and Pembrokeshire.
Chief Executive Steve Moore and Chair Maria Battle, on behalf of the Board, said: "Our staff make the NHS what it is. Each one of them plays their unique part in keeping people well and caring for them when they are not. We are so proud and grateful for the team here at Hywel Dda University Health Board who live our values every day. We are also thankful to the poets involved in this project to recognise and thank our staff."
Michael Rosen added, "Everyone of us has already used the NHS or will so soon enough. We experience face-to-face what incredible work people in the NHS do to help us. Behind the scenes are thousands of others we don't see, making the system work and it is the totality of this huge effort that I wanted to pay tribute to. "