Annual quality statement 2019/2020
We are delighted to bring you the 2019 to 2020 Annual Quality Statement for Hywel Dda University Health Board (the Health Board). This provides you with a summary of the work that has been undertaken in the last year and demonstrates our commitment to improve the quality of our services and to meet the needs of our patients across Carmarthenshire, Ceredigion, Pembrokeshire and borders.
The Annual Quality Statement has allowed us to reflect on the commitments made in last year's statement and showcase the work that is underway or planned to meet our priorities. It also gives us the opportunity to highlight the extraordinary achievements of our staff and the awards they have won over the year for their considerable efforts in making improvements and innovations to patient care. The Annual Quality Statement does not cover all the work we have undertaken during 2019 to 2020 but provides examples of what we have done over the past year.
Annual quality statement 2019/2020
Annual report and quality statement 2018/2019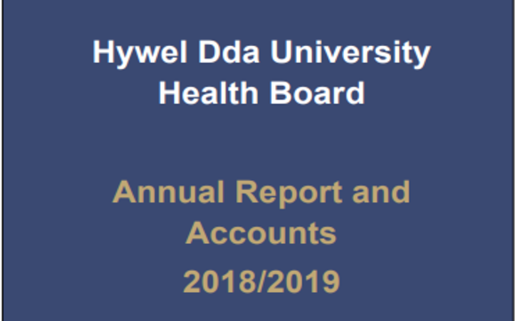 Download a copy of the Hywel Dda University Health Board 2018/19 - Annual report bilingual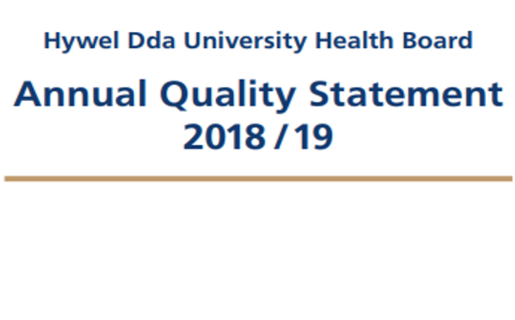 Download a copy of the Hywel Dda University Health Board 2018/19 - Annual quality statement
Other documents: