Technology enabled care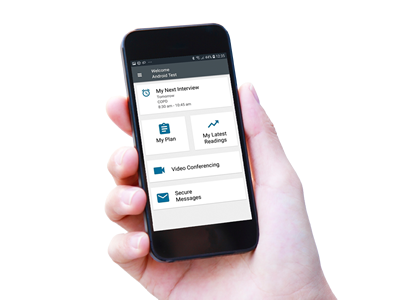 Telehealth is a new technology to help monitor your health from the convenience of your home. It adds to the care already offered by your GP/nurse and specialists.
You will be provided with equipment such as electronic sensors which will monitor blood pressure and oxygen readings. The readings will automatically be submitted to your health professional through an APP on your mobile phone or tablet.
Telehealth is one technology which is being rolled out across Hywel Dda in the coming months. Along with video consultations, text messages, questionnaires etc, telehealth will provide you with all you need to manage your own health.
Support 24 hours a day, 7 days a week:
Contact Delta Wellbeing team
Telephone: 0300 333 2222
Read more about some of the other digital technologies in Hywel Dda here (opens in new tab)
A privacy notice is a statement that describes how Hywel Dda University Health Board collects, uses, retains and discloses personal information. View the full privacy notice - Hywel Dda University Health Board here (opens in new tab)