Wearable technology for falls prevention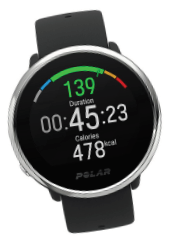 To assist in preventing falls and identify other risks to you, we use a telehealth wearable device to collect information associated with frailty and risk of falling.
One of the devices we use to help us identify these risks is a simple watch. The watch will monitor your daytime activity, sleep pattern and mobility to see if you need any additional support.
Wearable devices is one technology which is being rolled out across Hywel Dda in the coming months. Along with video consultations, text messages, questionnaires etc, telehealth will provide you with all you need to manage your own health.
Support 24 hours a day, 7 days a week:
Contact Delta Wellbeing team
Telephone: 0300 333 2222
Email info@deltawellbeing.org.uk
Read more about some of the other digital technologies in Hywel Dda here (opens in new tab)
A privacy notice is a statement that describes how Hywel Dda University Health Board collects, uses, retains and discloses personal information. View the full privacy notice - Hywel Dda University Health Board here (opens in new tab)