Wearable technology for falls prevention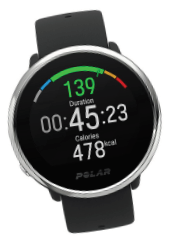 To assist in preventing falls and identify other risks to you, we use a telehealth wearable device to collect information associated with frailty and risk of falling.
One of the devices we use to help us identify these risks is a simple watch. The watch will monitor your daytime activity, sleep pattern and mobility to see if you need any additional support.
Support 24 hours a day, 7 days a week:
Contact Delta Wellbeing team
Telephone: 0300 333 2222
Email info@deltawellbeing.org.uk
Read more about some of the other digital technologies in Hywel Dda here (opens in new tab)