Cardiff Half Marathon 2023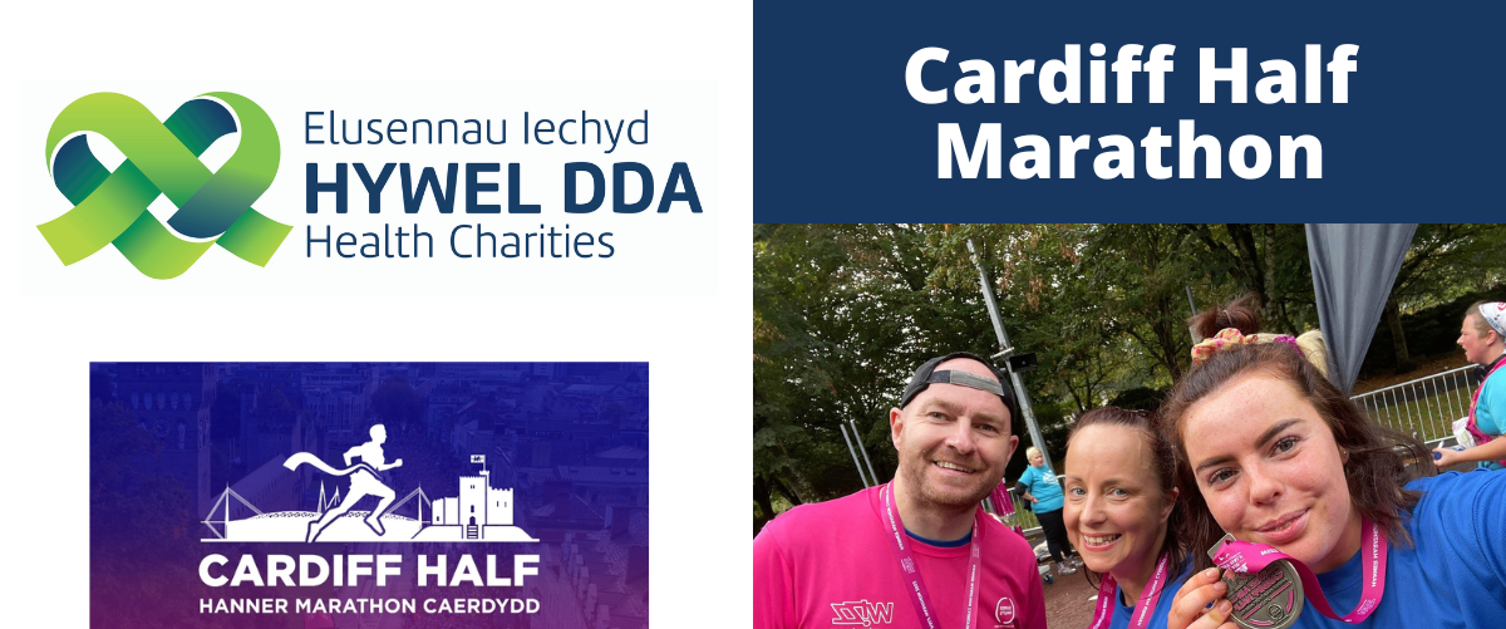 Join the Hywel Dda Health Charities team this October and run like you've never run before in the flat, fast, iconic road race around Wales' capital city!
About the Marathon
The Wizz Air Cardiff Half Marathon has grown into one of the largest and most exciting road races in the United Kingdom. It is now one of Europe's biggest half marathons and is Wales' largest mass participation and multi-charity fundraising event.
How do I enter?
Our limited places will be allocated on a first come, first served basis. Entry is open to wheelchairs. To enter please follow the steps below:
Click here to fill in our online booking form (opens in new tab)
Once we have received your completed booking form, you will receive an email invitation from the event organiser asking you to join #TeamHywelDda. Please follow the instructions to secure your free place.
You will then receive an email from us confirming your place, and we will be in touch to help you raise funds for your local NHS charity!
Each entrant receives a Hywel Dda Health Charities water bottle and a charity T-shirt prior to the event.
After event completion, each entrant will be sent a certificate and medal.
Fundraising pledge
We ask that you pledge to raise a minimum of £250 in sponsorship for our charity. Please note that you can choose to support a specific hospital, ward, service or department OR you can choose to fundraise for general charitable purposes. Fundraising for general charitable purposes means that your funds will be spent where and when they are needed the most.
Thank you for your support - and enjoy the run!