Nursing recruitment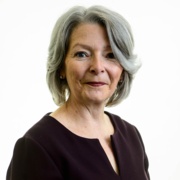 I am extremely proud to be the Director of Nursing, Quality and Patient Experience for a health board where our patients recently rated their satisfaction with their nursing care at 9.4 out of 10!
However, we won't rest until we are even closer to that perfect 10 - and we know that needs us to have the very best nurses, whose own well-being is cared for and who can access great opportunities for personal development and where they can enjoy a varied career.
In Hywel Dda, all this is available to you - so why look any further for your next career move? Come and join us and be part of our ongoing journey to ensure the very best care, every time, for our patients and clients.
What could be better than getting yourselves a great career whilst working and living in one of the most scenic areas of Britain?
I look forward to welcoming you to Hywel Dda very soon!
Mandy Rayani - Director of Nursing, Quality and Patient Experience
Read Rebecca Jones, Learning Disability Nurse's story (opens in new tab)
Hi I'm Rebecca Jones and I'm a Band 6 Learning Disability Nurse at Tudor House Assessment and Treatment Unit in Carmarthen.
Since I was a little girl I have always wanted to help and care for people who were in need. I grew up with my mum's twin brother who had Down Syndrome. He moved in with my family when I was 13 years old, along with my grandmother, so caring has been a big part of my personal life. Read more of Rebecca's story (opens in new tab)