Aberaeron Integrated Care Centre prepares to opens its doors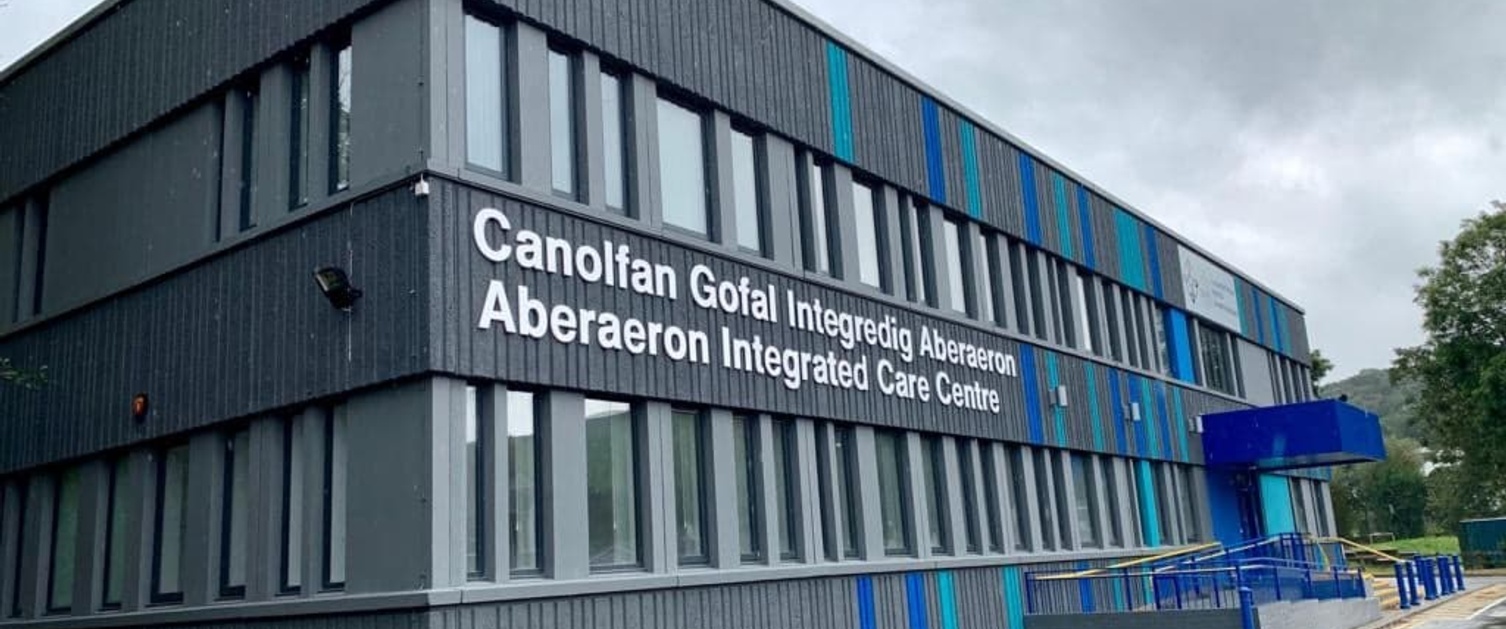 Aberaeron's flagship new Integrated Care Centre will open its doors to the public on Monday, 21 October, bringing joined-up health and social care to local communities for the first time.
In a landmark moment for the transformation of health and social care in west Wales, the centre at Minaeron will provide everything from GP appointments and clinical services currently provided at Aberaeron hospital to district nursing and social care teams, third sector organisations and the Porth Gofal multi-disciplinary team.
The project was funded with the support of over £3m of capital funding from the Welsh Government as part of the first phase of projects included in the Primary Care Pipeline, launched by the Health & Social Services Minister in December 2017. Additional funding of more than £400,000 was provided from the Miss Bessie Anne Jenkins Legacy Fund for the purpose of supporting healthcare services in the Aberaeron locality.
Hywel Dda Chief Executive Steve Moore has been busy helping staff to get ready for the move into the new centre, which he hailed as being a "decisive and bold" step forward in the way services are provided to communities in the future.
He added: "Together with Ceredigion County Council, our third sector partners and Tanyfron GP surgery, I am absolutely delighted to announce the opening of Aberaeron Integrated Care Centre later this month.
"So much work has gone into this project, and at such pace, because we wanted to provide the kind of modern, fit-for-purpose health and social care services that our population deserves.
"Partnership working has been absolutely key to this and given the way that we have all come together to make this happen, I have complete confidence and absolute faith in our ability to work as one team for the good of our population."
Andrew Power, Practice Manager at Tanyfron GP Surgery, added: "This is an exciting and fantastic opportunity for both staff and patients of Tanyfron Surgery. We are really looking forward to working more closely with our community and third sector colleagues and improving patient care for our population."
Councillor Alun Williams, Ceredigion County Council's Cabinet member for Adult Services, added: "We are delighted that the Integrated Care Centre is opening in Aberaeron so soon after being sold to the Health Board by Ceredigion County Council.
"Care agencies working closely together in this way helps everyone provide the best range and quality of care for the wellbeing of Ceredigion residents."
Patients at Tanyfron GP surgery, and those who currently attend Aberaeron hospital for clinic appointments, are reminded that these services will move into the new care centre at Vicarage Hill, Aberaeron, SA46 ODY on 21 October. From that date patients will be able to contact the centre on 01545 900 100. Tanyfron GP services can be contacted on 01545 570 271.