Extended park and ride service for Glangwili Hospital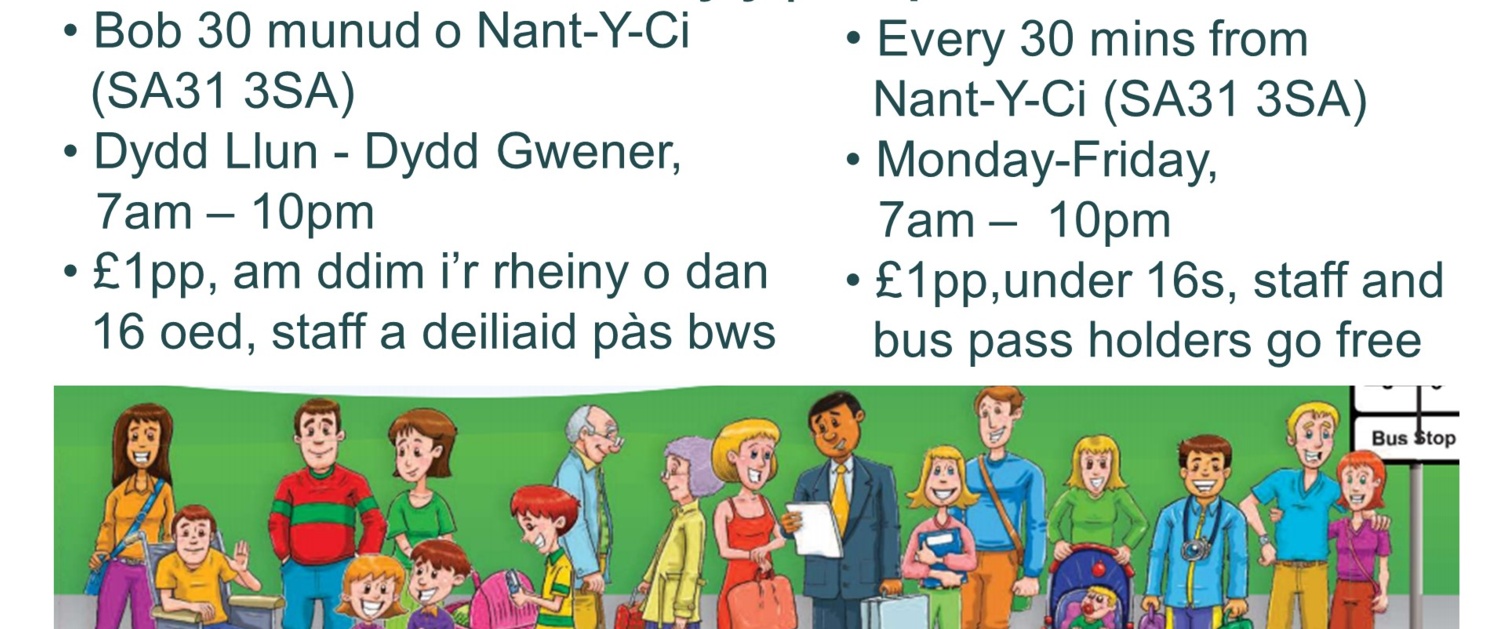 An extended shuttle service will run directly between Nantyci car park and Glangwili Hospital starting Monday 3 February.
This service, funded by Hywel Dda University Health Board (UHB), is in response to staff feedback following a temporary suspension of parking measures at Glangwili and Prince Philip hospitals.
The Carmarthen park and ride service PR2 will leave Nantyci car park (SA31 3SA) at 0700, then every half hour from 1830 to 2130. The buses will return from the hospital at 0714 then every half hour from 1844 to 2144.
Andrew Carruthers, Director of Operations at Hywel Dda UHB, said: "Following the temporary suspension of parking measures at Glangwili and Prince Philip hospitals we immediately spoke with our staff to find out what could be put in place to reduce the number of staff who have no alternative but to park on site.
"The operating hours of the park and ride were a recurrent theme for Glangwili staff with many saying that they couldn't make use of it if they worked shifts.
"We hope to see many more of our staff using the park and ride following our investment to extend the hours while we continue to explore further options to help alleviate parking pressures at Glangwili."
The PR1 park and ride service will continue its current operating hours between 0730 to 1825, departing Nantyci on the hour and on the half hour towards the hospital via the town centre. The PR1 service will leave Glangwili Hospital to return to Nantyci at quarter past and quarter to the hour.
For passengers starting their journey at Nantyci car park, parking remains free and bus travel to and from the town centre (service PR1) or the hospital (services PR1 and PR2) will be only £1 for a day return ticket, with free travel for children under 16 if accompanied by an adult. This journey is free for all Hywel Dda employees, simply show your ID badge.
Please visit https://www.carmarthenshire.gov.wales/media/4700/pr1_2.pdf to view the park and ride timetable.