COVID-19 RECOVERY trial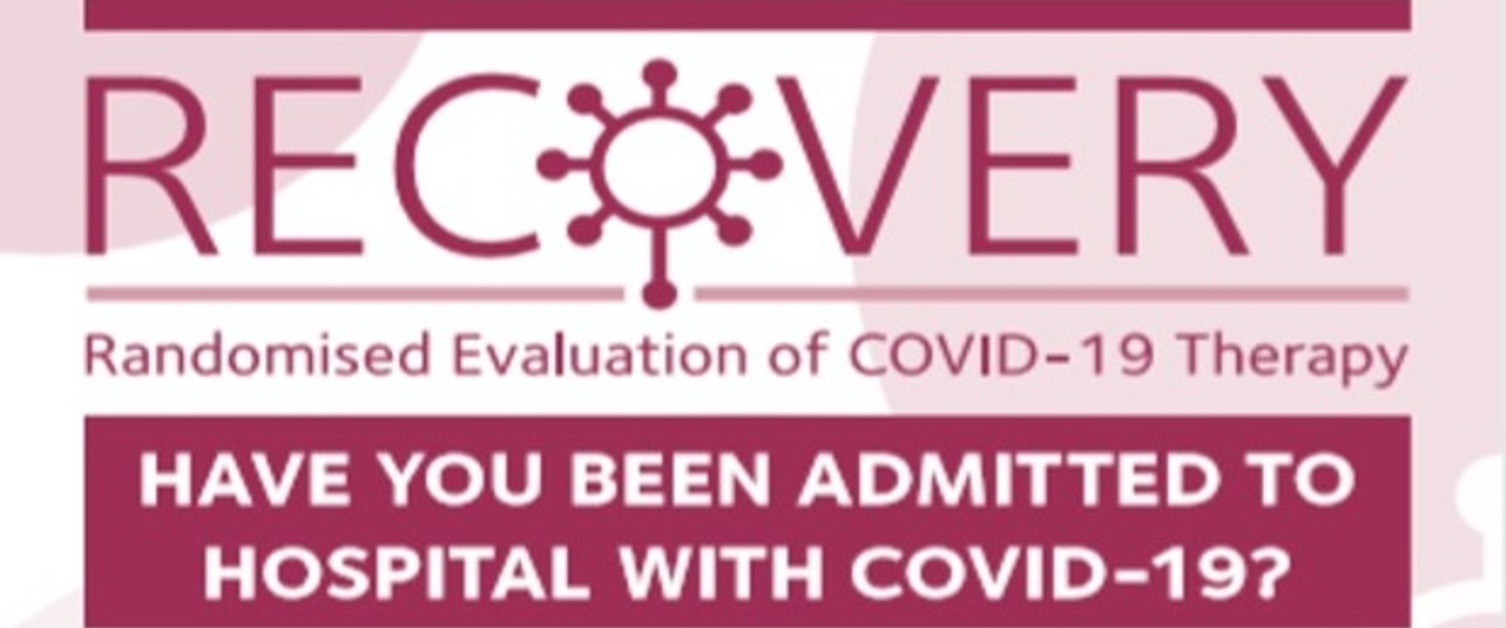 Hywel Dda University Health Board will be joining other Health Boards from across the UK, taking part in a massive COVID-19 research trial, RECOVRY (Randomised Evaluation of COVID-19 Therapy)
This national clinical trial, led by the University of Oxford, aims to identify treatments that may be beneficial for adults hospitalised with confirmed COVID-19.
A range of potential treatments have been suggested for COVID-19 but nobody knows if any of them will turn out to be more effective in helping people recover than the usual standard of hospital care which all patients will receive. The RECOVERY Trial will begin by testing some of these suggested treatments.
Data from the trial will be regularly reviewed so that any effective treatment can be identified quickly and made available to all patients. The RECOVERY Trial team will constantly review information on new drugs and include promising ones in the trial.