18 August 2021 - Hywel Dda vaccine bulletin - Issue 32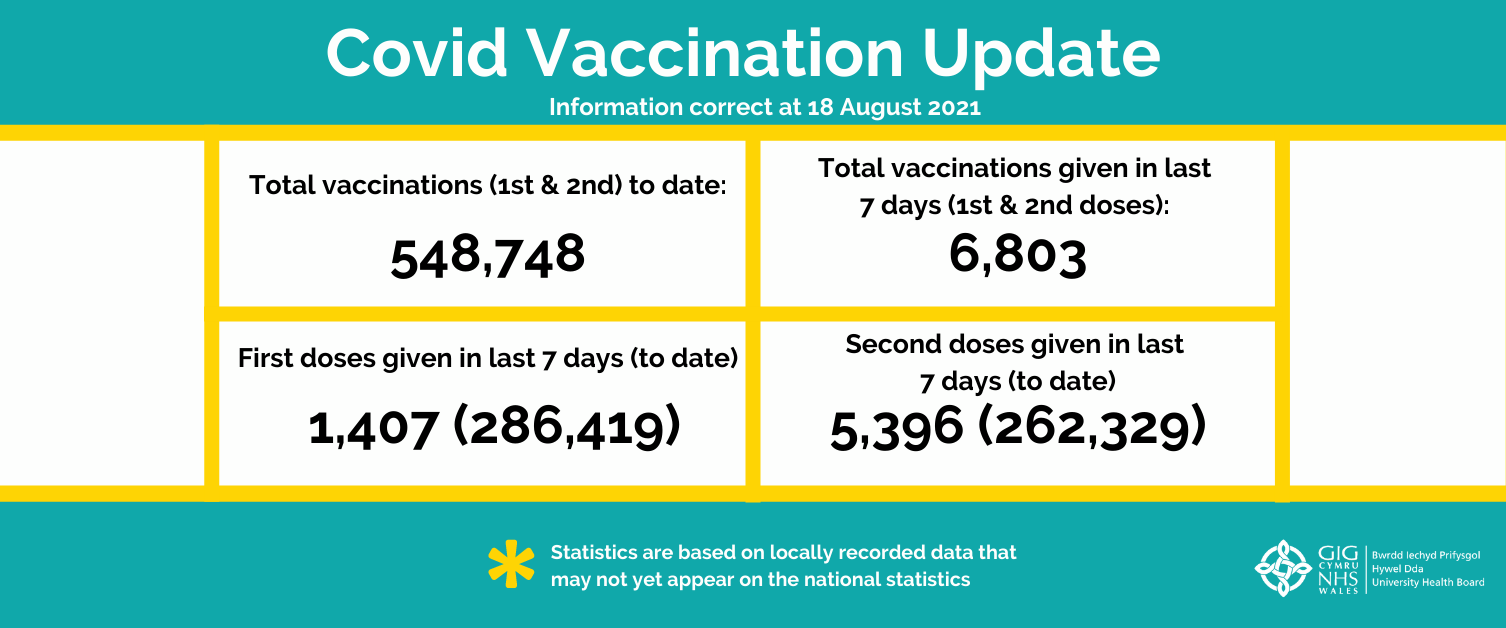 Welcome to issue 32 of Hywel Dda University Health Board's Vaccine Bulletin.
This weekly update will provide the latest information regarding the progress of the COVID-19 Mass Vaccination Programme across Carmarthenshire, Ceredigion and Pembrokeshire.
Show time for our Pembrokeshire vaccination team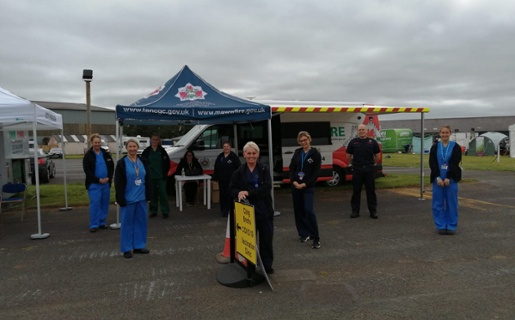 Our mobile vaccination van, in partnership with Mid and West Wales Fire and Rescue Service, are attending the Pembrokeshire County Show this week.
The vaccination team will be able to offer first and second doses to anyone who would like their vaccine and will also be on hand to chat to people about the forthcoming flu programme.
Urgent message to those waiting for second Moderna vaccine dose and those who have not received first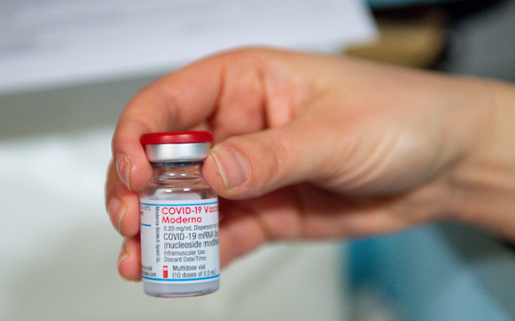 We urgently need your help to ensure our stocks of Moderna are used.
From today (August 18), we are calling upon people who had their first dose of Moderna six weeks ago or more, to please come forward to receive their second dose.
If you haven't had your first dose yet, and are aged 18 and over, please also come forward so we can use up all the vaccine available to us.
Please visit your nearest vaccination walk-in centre (opens in new tab) (no appointment necessary) to receive your dose. The centres are at Carmarthen Showground drive through, Pembrokeshire Archives, Dafen and Thomas Parry.
How to request your vaccine
Following updated JCVI advice (opens in new tab), health boards in Wales are now inviting all people aged 16 and over to be vaccinated.
If you are aged 16 or over and live in Carmarthenshire, Ceredigion or Pembrokeshire you can access your COVID-19 vaccine in the following ways:
** Next week we will be writing to those aged 16 and 17 to invite then to to their nearest centre (apart from Carmarthen Showground). Those in this age group will be offered the Pfizer/BioNTech vaccine (opens in new tab).
Young people aged 12 to 15 at an increased risk of coronavirus
The JCVI has advised (opens in new tab) that young people aged 12 to 15 at an increased risk of coronavirus (COVID-19) should be offered the Pfizer/BioNTech vaccine (opens in new tab).
This includes children and young people with:
severe neuro-disabilities
Down's syndrome
underlying conditions resulting in immunosuppression
a diagnosis of learning/intellectual disability
The JCVI also recommends that those aged 12 to 15 who live with someone who is immunosuppressed should also be offered the vaccine.
Next week will be contacting (by telephone) the families of those aged 12 to 15 at increased risk to book appointments.
| Priority Group | First dose vaccine numbers | First dose percentage uptake | Second dose vaccine numbers | Second dose percentage uptake |
| --- | --- | --- | --- | --- |
| P1.1 - Older adult resident in a care home | 2,489 | 96.4% | 2,167 | 84.0% |
| P1.2 - Care home worker | 3,494 | 100.0% | 3,289 | 94.1% |
| P2.1 - All those 80 years of age and over | 22,847 | 100.0% | 22,055 | 96.5% |
| P2.2 & 2.3 - Health and social care workers | 25,965 | 99.1% | 24,944 | 95.2% |
| P3 - All those 75 years of age and over  | 18,702 | 95.8% | 18,318 | 93.9% |
| P4.1 - All those 70 years of age | 25,065 | 95.3% | 24,653 | 93.8% |
| P4.2 - Clinically extremely vulnerable individuals  under 70 years of age | 8,732 | 88.2% | 8,423 | 85.0% |
| 5. All those 65 years of age and over | 21,735 | 91.0% | 21,332 | 89.3% |
| 6. All individuals aged 16 years to 64 years with underlying health conditions which put them at higher risk of serious disease and mortality (at risk groups) | 39,109 | 87.7% | 37,000 | 82.9% |
| 7. All those 60 years of age and over | 13,460 | 69.2% | 13,232 | 68.0% |
| 8. All those 55 years of age and over | 14,965 | 80.5% | 14,600 | 78.5% |
| 9. All those 50 years of age and over | 15,395 | 94.7% | 14,893 | 91.6% |
| 10. Priority group 10 or unallocated | 74,460 | 48.5% | 57,423 | 37.4% |
| 45 to 49 years old | 11,196 | 70.8% | 10,526 | 66.6% |
| 40 to 44 years old | 10,569 | 69.6% | 9,537 | 62.8% |
| 35 to 39 years old | 11,113 | 68.8% | 9,381 | 56.6% |
| 30 to 34 years old | 11,288 | 66.4% | 8,947 | 51.3% |
| 25 to 29 years old | 10,684 | 61.2% | 7,931 | 45.4% |
| 20 to 24 years old | 12,653 | 67.1% | 8,118 | 43.0% |
| 15 to 19 years old | 6,924 | 45.9% | 2,980 | 19.7% |
| Total: | 286,419 | 74.0% | 262,329 | 67.7% |