Staying safe whilst in hospital
As a result of the Covid-19 pandemic, your stay in hospital is likely to feel different to what you may have experienced before. We are ensuring that your stay is as safe as possible. In order to limit the spread of infections, we would also ask you to read the following guidance:
It is important that you wash your hands or use anti-bacterial wipes after using the toilet.
Please use the mealtime hand wipes provided to ensure your hands are clean before you eat your food.
Please keep your bed area clutter free, this can be assisted by only bringing in essential items to the hospital.
It is important that you maintain a safe distance from others (the distance of two shopping trolleys).
Please do not sit on other patients' beds or chairs and please do not share items, as this can increase the risk of infection.
If you need help to communicate with family or friends please ask for a family liaison officer (staff members who wear pink t shirt), who will be pleased to assist you.
To maintain social distancing in our canteens, we are currently limiting this service to staff only. Please ask staff if you would like a snack as these can be provided on the ward.
To keep our visitors, patients, and staff safe, all members of the public must wear a face covering before entering any of our hospitals and health care facilities, unless they meet the criteria for not wearing a face covering. The Welsh Government has made it a legal requirement for face coverings to be worn in all indoor public places. Read more about face coverings within Hywel Dda here.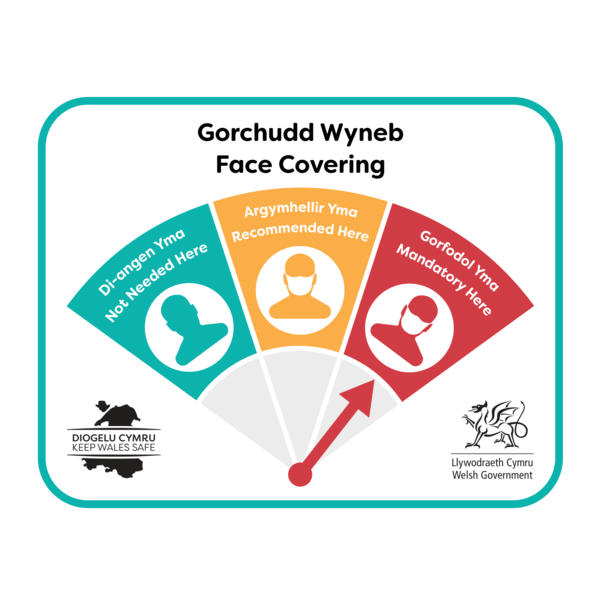 It remains necessary for us to have very restricted visiting to our hospitals, to ensure safety of visitors and staff. For more information on visiting click here. Your family or friends are able to bring in items for you by prior arrangement by calling our patient experience team on 0300 0200 159 or e-mail: hdhb.patientsupportservices@wales.nhs.uk If you have any concerns or queries, please tell us.