Carers information
Temporary changes are being made to how we provide our carers services in response to the Coronavirus outbreak. For information and updates visit our COVID-19 information page and view the Are you a carer section.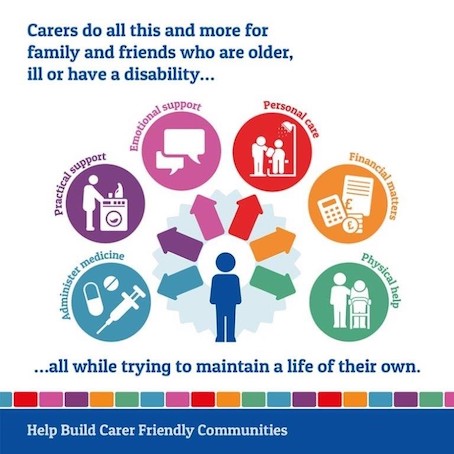 Who is a carer?
A carer is someone, of any age, who provides unpaid support to family or friends who could not manage without this help. This could be caring for a relative, partner or friend who is ill, frail, disabled or has mental health or substance misuse problems. Anyone can become a carer, in most cases becoming a carer is not out of choice, it just happens.
It is important that carers are supported to enable them to continue to provide care for a relative or friend.
Carers do all this and more for family and friends who are older, ill or have a disability, administer medicine, practical support, emotional support, personal care, financial matters, physical help, and all while trying to maintain a life of their own.