99-year-old ready for Christmas following heart procedure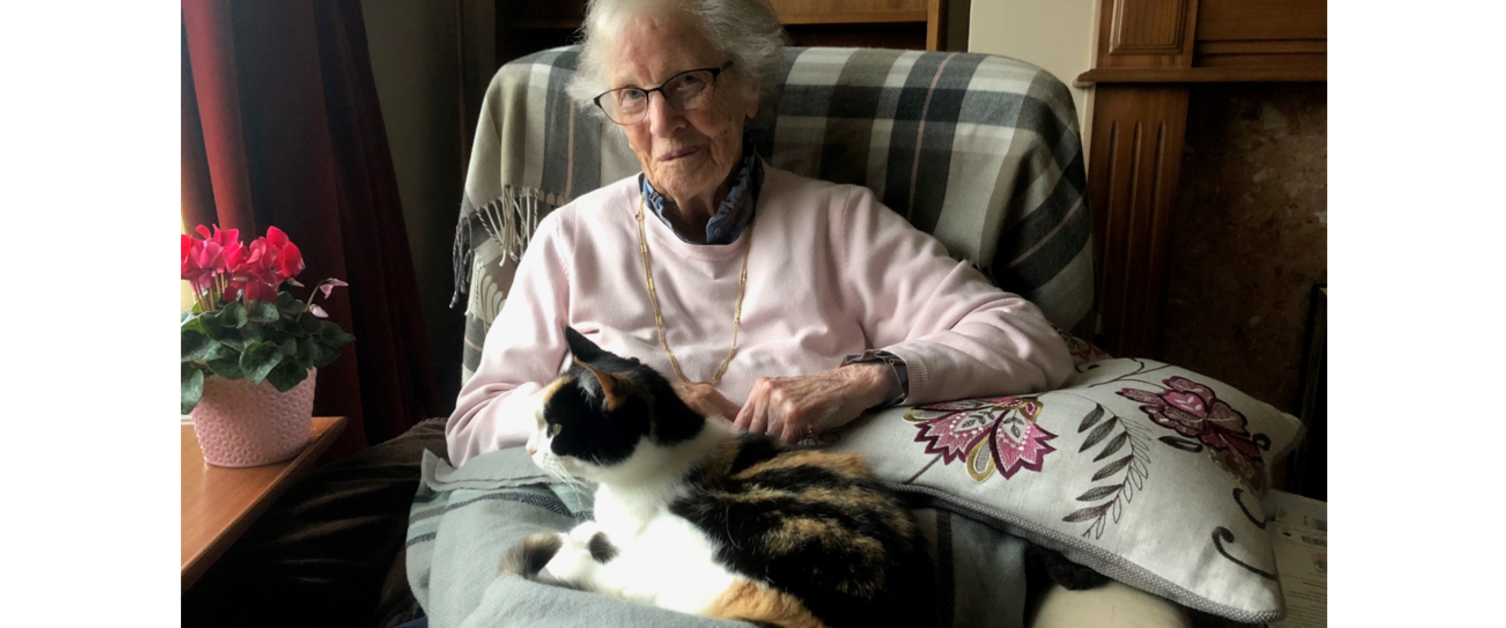 A former nurse from Aberystwyth has hailed the "miracle" heart procedure she received at Bronglais Hospital, which has put her firmly back on her feet with just days to go before Christmas.
Marjorie Edwards, 99, is now recovering back at home after becoming the oldest person to have a pacemaker fitted by the local cardiac team – the first time she had been admitted to hospital in 70 years.
And despite the ongoing Covid-19 pandemic Marjorie said she was "never really worried" about her stay, adding: "The care was there when I needed it."
Marjorie, who was a nurse during the Second World War in London and met her GP husband Clement before the couple moved to Wales, was full of praise for the staff and doctors at Bronglais who fitted her pacemaker after she was rushed in by ambulance last month.
She said: "I was just relieved everything was going alright and they were looking after me; I had the most wonderful care. It was first class, everyone from the consultants to the lovely gentleman who washed the floors. They all played a part in making me feel safe - I was never really worried.
"I've been very fortunate in my life and I can still walk around and look after myself. The care when I needed it was there and it was in Bronglais near my home.
"I'd call it a miracle, because I really am feeling so much better, full of life with no worries at all. All I can do is thank the NHS and Bronglais for all the care I've had."
Marjorie's daughter, Elizabeth Barnshaw, described how she contacted the GP one Tuesday morning after becoming concerned about her mother's condition.
She added: "The GP said my mother needed to go into hospital and he was spot on with his decision. The paramedics were so professional and reassuring. They did a thorough assessment of her and spoke to the GP and the decision was that Mum needed to go to A&E. Everybody was brilliant, right the way through the system from the moment we phoned the surgery to the moment she was discharged from Bronglais into the care of the district nurse.
"Mum was also so pleased to be looked after by a nurse who remembered her from her nursing days at the old hospital in North Road, and together they remembered other colleagues of theirs. It's important that people still go into hospital if they have an emergency like my Mother and that they have that trust that they will be looked after and protected and have the care they need.
"The most difficult thing was not being able to visit or have direct contact with my mother because of the current restrictions. I was only able to speak to her on the cordless ward phone but the ward staff arranged a couple of Facetime conversations for me to have with her, which was very reassuring.
"My mother only came home recently and she is walking virtually unaided – I'm almost having to chase behind her to keep up with her! She's doing brilliantly."
Marjorie added: "I met some really lovely people during my stay – some from all over the world. The time people took to explain everything to me, so that I knew what to expect and what was going to be happening, was superb. They gave their time to explain and reassure me and from start to finish I was looked after so well."
Consultant Cardiologist Donogh McKeogh said: "We were delighted to be able to offer her a procedure locally. In the past patients who needed a pacemaker had to go to Morriston or Carmarthen, but we now have a team here that can implant pacemakers and of course the coronavirus pandemic has emphasized the importance of Bronglais doing as much as it possibly can."