Bronglais Chemo Project Update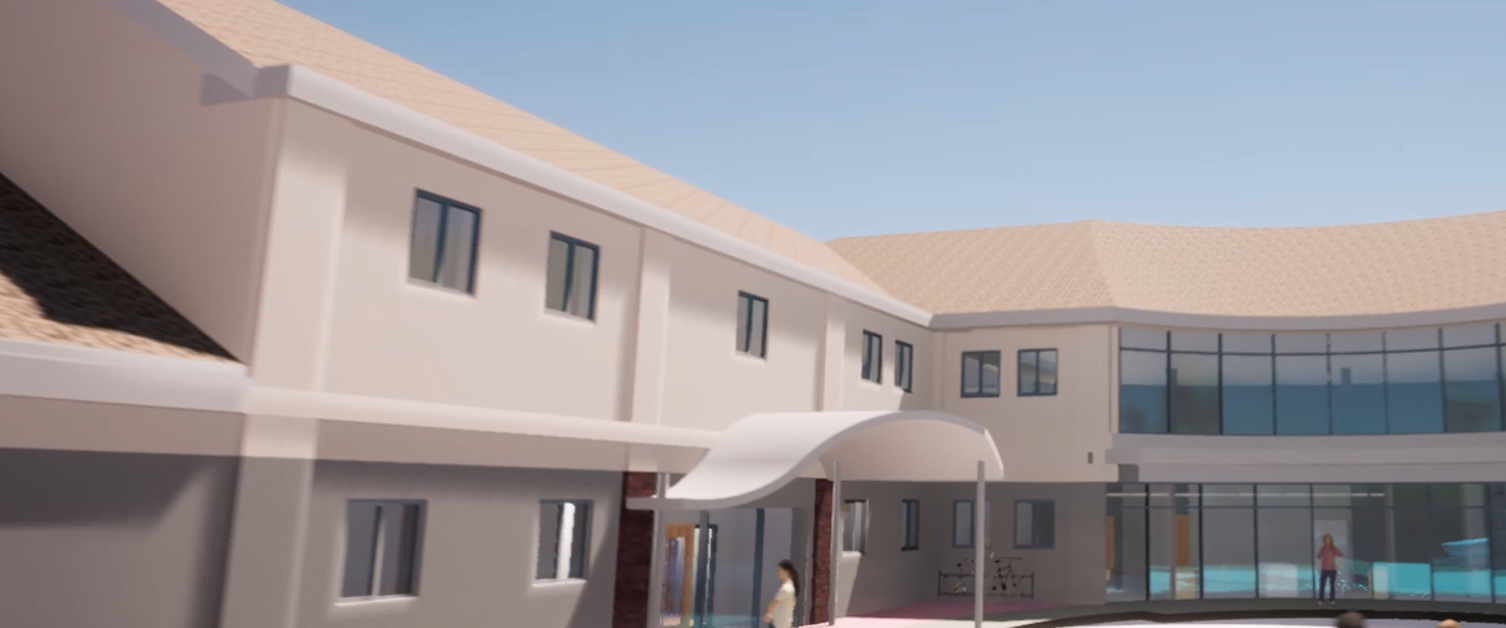 04 August 2023
Hywel Dda University Health Board (UHB) has shared a series of concept images and flythroughs for the new cancer day unit at Bronglais Hospital.
The design of the unit, which is still in the early stages, is being developed with the goal of improving patient comfort and outcomes and includes several new features, including a dedicated canopy and entrance to provide a direct access to the facilities; private treatment bays; natural lighting; social areas; and a Macmillan facility.
Peter Skitt, Hywel Dda UHB County Director for Ceredigion, and Project Director said: "It's wonderful that we can start sharing our vision for the new unit at Bronglais Hospital with our community who helped make this reality by raising over £500,000 to transform the current unit at into a modern, fit-for-the-future facility.
"Our dedicated project team is continuing to progress a detailed, technical design that will ensure the unit meets the highest standards and, once complete, the health board will go out to tender later in the summer to appoint a contractor, with the aim for building work to begin early next year."
Dr Elin Jones, Consultant Oncologist at Bronglais Hospital, and clinical lead for the project, added: "This is a project that has been long awaited and it's only through the generosity of our patients, their relatives, and the general public that it's now becoming a reality.
"We've been so passionate about delivering this over the years and thrilled that as a team we've been able to make this a reality for our patients who deserve the comfort, the privacy, the dignity that the new unit will offer.
"In the autumn, we will get delivery of a Tenovus Cancer Care mobile support unit at Bronglais Hospital so that our patients can still receive their treatment here while building works are taking place.
"A very exciting part of the project is the incorporation of Arts in Health that will help us to think about exactly how the unit should feel, make the patient feel, and how it should comfort those coming into the unit.
"Very soon we'll be sharing how patients and the public can be a part of this work so this is genuinely a unit that the public have funded, and the public will be able to be part of."
A short video update on the Bronglais Chemo Project is available to watch here