Drop-in COVID-19 vaccination sessions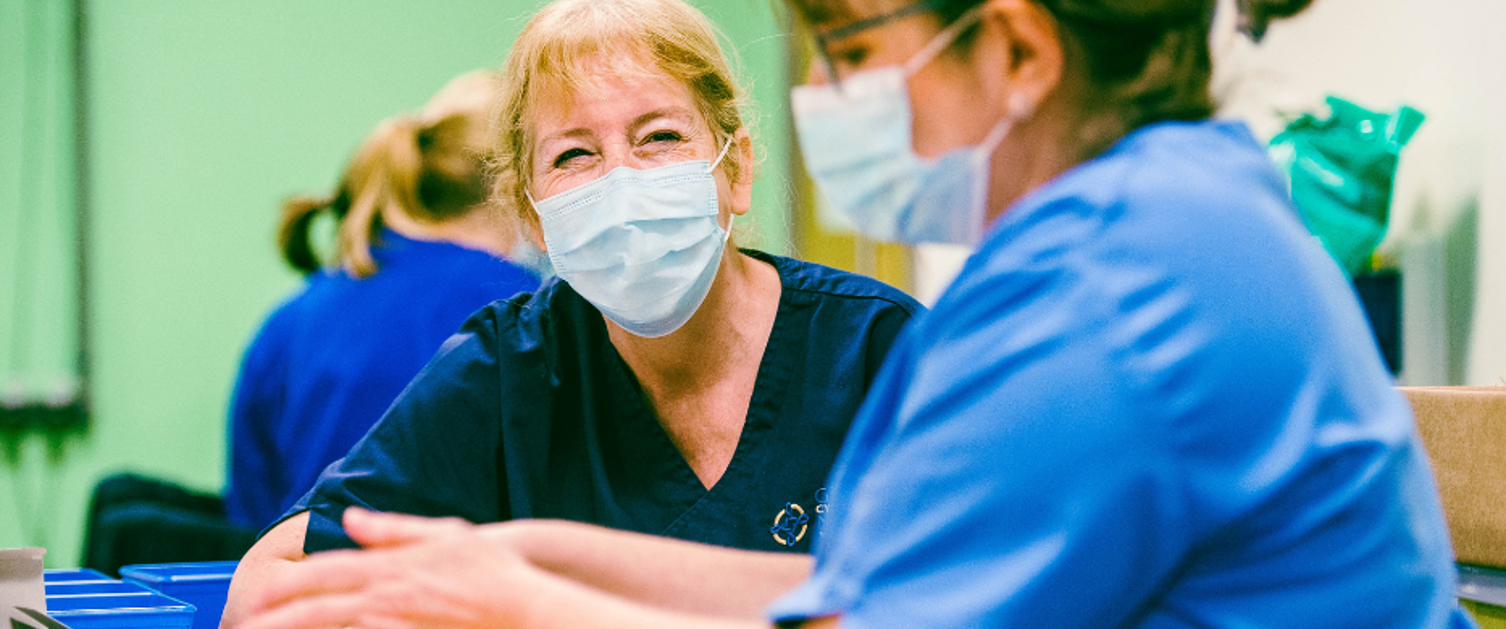 27 June 2023
Hywel Dda University Health Board (UHB) is holding drop-in COVID-19 spring booster vaccination sessions for eligible children aged 12 and over and adults.
People aged 75 years and over, residents in care homes for older people and those aged 5 years and over with a weakened immune system are eligible for a spring booster.
Bethan Lewis, Interim Assistant Director of Public Health said, "COVID-19 continues to be more serious in older people and those with certain health conditions.
"It is important to have your booster because, like some other vaccines, levels of protection may begin to reduce over time. The booster will help protect you for longer and will also help to reduce the risk of you needing to go to hospital due to COVID-19 infection."
"Nobody will be left behind and anyone who is eligible and wants to take up the offer of a booster can still do so.
There is no need to contact the health board if you wish to attend a drop-in session, simply turn up to one of the centres listed below.
If you are unable to attend a drop-in session and still wish to receive your COVID-19 spring booster, or have any questions, please call Hywel Dda University Health Board's Communication Hub on 0300 303 8322 or email ask.hdd@wales.nhs.uk.
COVID-19 spring booster drop-in session opening times:
Neyland, Unit 1 Honeyborough Retail Park, Neyland, Pembrokeshire, SA73 1SE – drop-in opening times 9.20am to 5.20pm
Wednesday 28 to Friday 30 June
Monday 3 to Friday 7 July
Monday 10 July
Tuesday 11 July
Friday 14 July
Llanelli, Unit 2a, Dafen Industrial Estate, Heol Cropin, SA14 8QW – drop-in opening times 9.20am to 5.20pm
Tuesday 27 June
Wednesday 28 June
Monday 3 to Friday 7 July
Monday 10 July
Tuesday 11 July
Cwm Cou, Ysgol Trewen, Cwm-Cou, Newcastle Emlyn SA38 9PE – drop-in opening times 9.20am to 5.20pm
Tuesday 27 to Friday 30 June
Monday 3 to Friday 7 July
Monday 10 July
Tuesday 11 July
Friday 14 July
Carmarthen Athletic club, Cambrian Park, Cillefwr Industrial Estate, Carmarthen SA31 3QY – drop-in opening times 9.45am to 5pm
Thursday 29 June
Friday 30 June