Hywel Dda supports Nursing Times' mental health campaign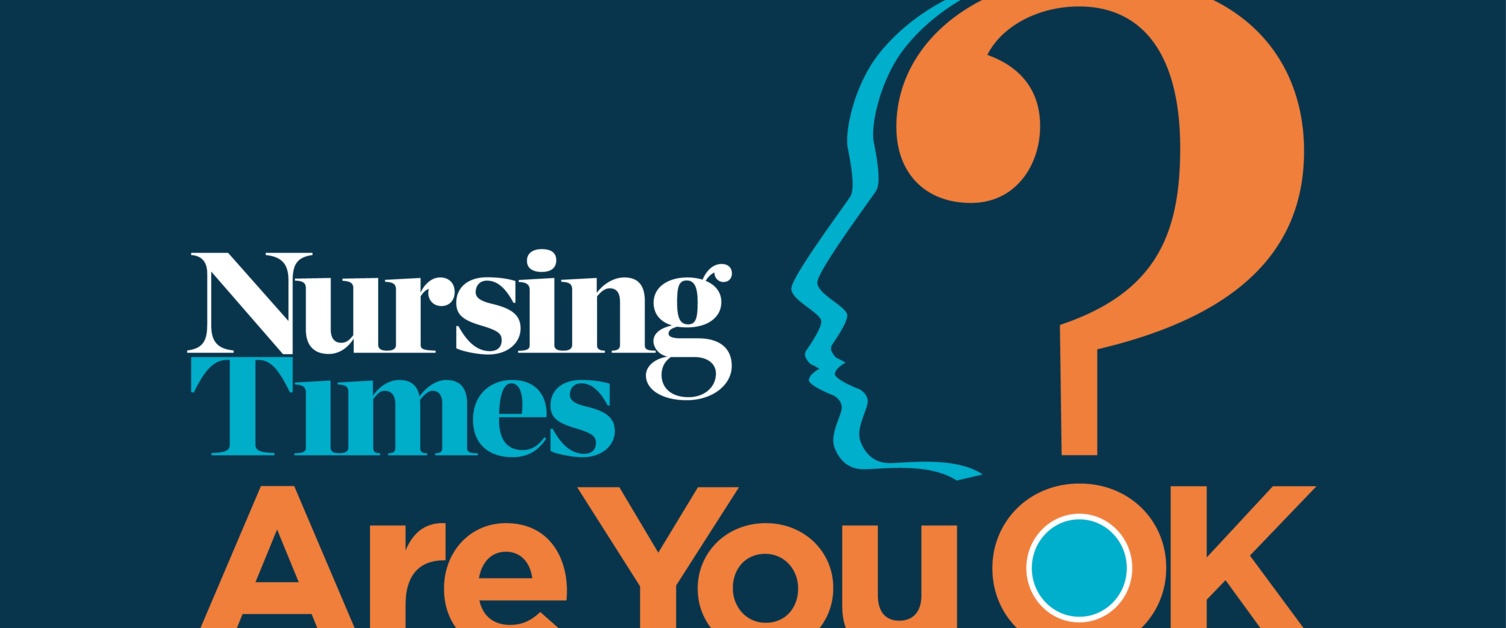 Hywel Dda University Health Board has announced it will support the principles of the Nursing Times COVID-19: Are You OK? campaign.
This means the health board recognises the often-distressing nature of caring for patients with COVID-19, particularly when patient numbers are high, and resources are stretched. The health board also recognises the potential negative impact on the mental health and wellbeing of nurses and other staff of working through the coronavirus pandemic, and are committed to providing support to those who are affected. We also recognise that the effects of this work may be delayed and/or enduring and will ensure support remains available after the crisis has passed.
In supporting the campaign, Hywel Dda UHB pledges to:
Provide easily accessible formal mental health and wellbeing support to staff for as long as it is needed;
Foster a culture of mutual support, in which staff are alert to the possibility that colleagues may be experiencing problems as a result of their work during the pandemic, and ready to offer informal support such as listening and signposting to internal or external sources of formal support;
Ensure that staff who are experiencing problems know that they will receive a positive, supportive response if they disclose problems, and understand that being asked 'Are you OK?' is a gesture of support and care, not an accusation of weakness.
The health board has already taken steps to protect staff mental health and wellbeing including:
A rapid access and response service by our in-house Staff Psychological Wellbeing Team
A 24/7 accessible Employee Assistance Programme
Virtual Listening Spaces where colleagues can come together
Bereavement support services for personal and professional grief and loss
Coaching provision for our front line nurse leaders
Training in clinical supervision for over 180 nurses
Mandy Rayani, Director of Nursing, Quality and Patient Experience at Hywel Dda University Health Board, said: "The past 12 months have without doubt been exceptionally challenging, but I am immensely proud of the way our nurses have gone above and beyond. Their commitment, professionalism, and compassion has played a major part in our efforts to tackle the spread of coronavirus and help keep our communities safe. This campaign rightly recognises the immense impact placed on those caring for patients with COVID-19. Hywel Dda University Health Board will continue to do all it can to support the health and wellbeing of our staff."
Nursing Times has been supporting nurses for over 100 years. The magazine publishes articles to help nurses to improve their practice, kept them up-to-date with news on nursing and healthcare policy and practice, and supported them in their career development.
Steve Ford, editor of Nursing Times, said: "It's brilliant to have Hywel Dda University Health Board pledge to support the aims of our COVID-19: Are You OK? campaign. The health board joins a growing number of organisations backing the campaign.
"The health and wellbeing of the UK's nursing staff must also be the focus of attention, following the immense challenges faced by those in some way in every setting, from critical care to care homes. By signing up, organisations are making a public commitment to supporting staff experiencing problems related to working through the pandemic and encouraging a culture of mutual support."