Maternity unit coordinator lifts people's spirits through song during the pandemic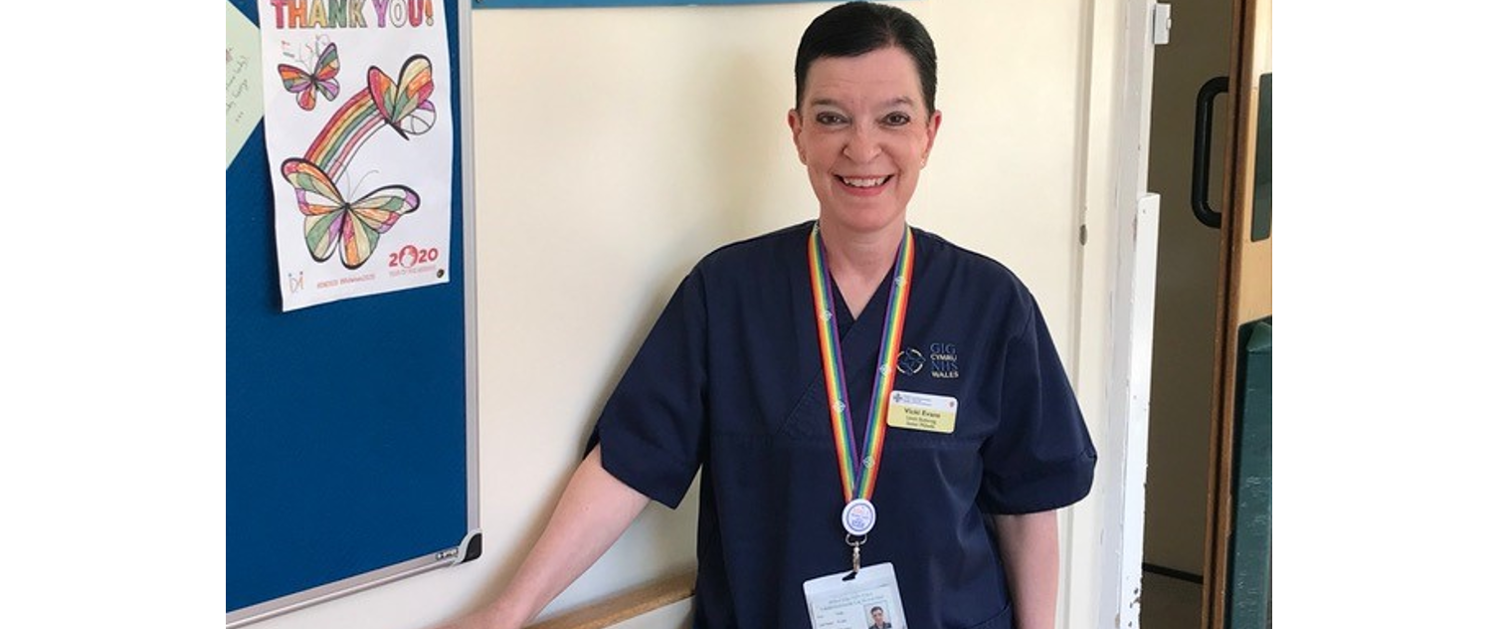 A maternity unit coordinator from Hywel Dda University Health Board voiced how she turned to music to make herself and others feel better through COVID-19.
Victoria Evans, who works at Glangwili Hospital expresses how singing helped her through the uncertainty of the pandemic on the health board's new podcast series.
"It was quite difficult to be dealing with labour in PPE, we had to wear PPE with visors and everything.
"The mothers had to face us wearing all of that, so that was one challenge. They couldn't hear what we were saying."
COVID-19 safety measures meant that partners were unable to accompany mothers who were giving birth on the labour ward.
"The midwives had to be partners in a way, they had to spend a lot more time with the mothers because they were without partners.
"We had to get more staff during the pandemic, because women with a positive Covid test had to be cared for in a separate area."
Victoria supported midwives in the Midwifery Led Unit (MLU), which became a red zone area for COVID-19 positive women.
Victoria also started working with the immunisation team, to help vaccinate staff in Glangwili Hospital.
"I wanted to help because I started nursing in the 80s, and then I became a midwife. With my personality I like to help people."
Victoria continued this work down at the Carmarthen Showground, in the Halliwell Centre and at the Ffwrnes Theatre, Llanelli, on top of her usual work.
"I am really enjoying it. It is different, but I also feel like I'm giving something back to the community.
"The more of us there are giving the vaccine, the sooner we will be out of this pandemic I hope."
Victoria became inspired to record songs to post on the independent Facebook page, 'Keep GGH smiling' in attempt help colleagues feel better amidst the pandemic.
"Everyone was feeling so fed up during the pandemic, and there were so many lovely posts going up from different wards in the hospital.
"That's where the idea came from, I had such lovely comments, just trying to lift people's spirits. I think music can do that.
"Work was stressful during the pandemic, coming home and recording a little song would make me feel better. I hope it can help someone else.
"That was how I was helping people, I didn't know how to help anyone in any other way. Everyone likes hearing someone sing I hope."
Victoria has been musically inclined from young, from singing to learning piano at age 6, and later playing the organ in her church at 15.
"It's in my blood really, I love to sing and people who live on my street can probably hear me singing from the house.
"I sing with the community choir as well in town, we raise money for different charities by putting on small concerts."
Victoria's choir has donated money to charities such as Mind in support of those who are suffering.
The easing of COVID-19 restrictions, at the time, meant that partners could visit maternity wards for two hours each day.
The MLU at Glangwili Hospital is now also back open since acting as the Red Zone.
"Things have improved a lot. I'm not wearing quite as much PPE as I was at first. But we are still very careful.
"We are still wearing masks and gloves, washing our hands, and social distancing between staff. But things are much better than they were thank goodness."
Listen to Victoria's full podcast in Welsh only here, also available on Spotify.