"The vaccine is our hope for normality" says Llandovery Carer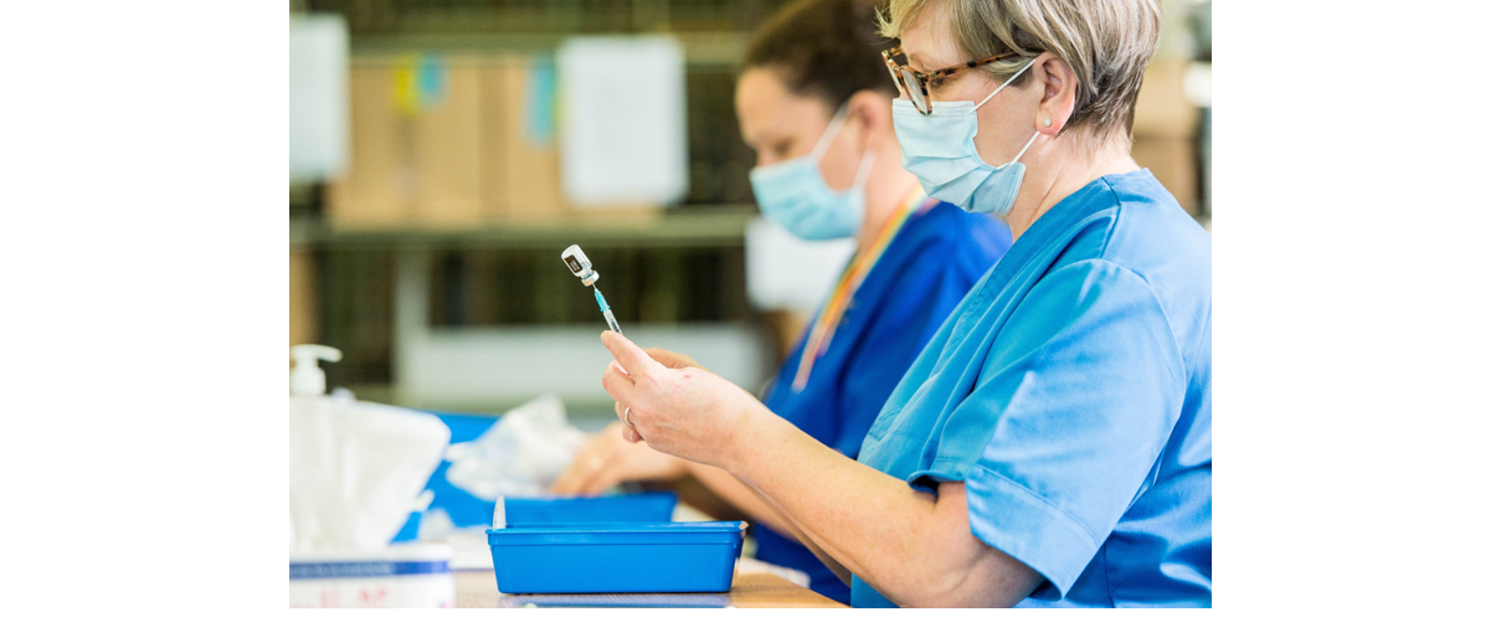 The COVID-19 vaccine has given hope to the Sanders family following a year of significant change for their youngest son.
John Sanders, 46 from Llandeilo was the fifth person in the UK to get the Moderna vaccine. He lives with his wife, Farcreena, 45 and his 22-year-old son Rory.
John has six sons, and cares for his youngest son Rory, who has Autism. All three in the household have received their first vaccine and are awaiting their second dose.
"Lockdown has obviously been difficult, there's not much we have been able to do. The vaccine is our hope for normality.
"Rory is still quite vulnerable, with all the treatments he has received over the years we aren't quite sure what he is left with, there is certain things he hasn't been able to do over the last year, so it has been very difficult for him."
Rory was diagnosed at seven months old with a cancerous brain tumour and was told he would not survive to adulthood.
"We didn't think he would survive. Throughout his life he has had three major brain operations, as well as various treatments and serious chemotherapy. When he was 16 when we finally got the all clear. It was a miracle."
At the beginning of lockdown John and his wife campaigned for an extension to be built in their house for Rory's use.
"We never expected for him to live this long. It has been hard with all of us being in the house at the same time all year, so it's nice for him to finally have his own space where he can sit and look outside in the sunshine."
Rory has a social worker and a health visitor who have not been able to visit as frequently during lockdown or take him to his usual social activities that he attends in Cross Hands.
"We now feel a lot more comfortable with having the being vaccinated, things are now finally moving forward. It is hard for Rory to understand why things are now changing again, and motivating him can be tough, but with the second vaccine we can feel comfortable in encouraging him to get back to his social life and start being Rory again."
Ros Jervis, Director of Public Health at Hywel Dda, said: "The arrival of the COVID-19 vaccines are world changing in our fight against this dreadful pandemic, and it is wonderful to hear of the hope it has offered the Sanders family. I would like to thank them very much for sharing their story.

"It is really important that local people continue to respond so positively when invited to attend a vaccination clinic, both for their first and for their second dose when it is due. We are definitely all in this together and we need as many people as possible to come forward for their vaccine to ensure that our communities across mid and west Wales have the best level of protection as possible against this virus.

"We aim to leave no one behind, so if you have not received your vaccine yet, or have changed your mind about receiving one, please contact the health board as soon as possible so we can arrange an appointment for you."
If you are aged over 18 or in the JCVI priority groups 1 to 9 and have not received a first vaccine appointment, please request one as soon as possible by completing this online request form. If you or someone you know is unable to complete our online request form, please call the health board on 0300 303 8322.