Withybush Hospital receives new state-of-the-art MRI scanner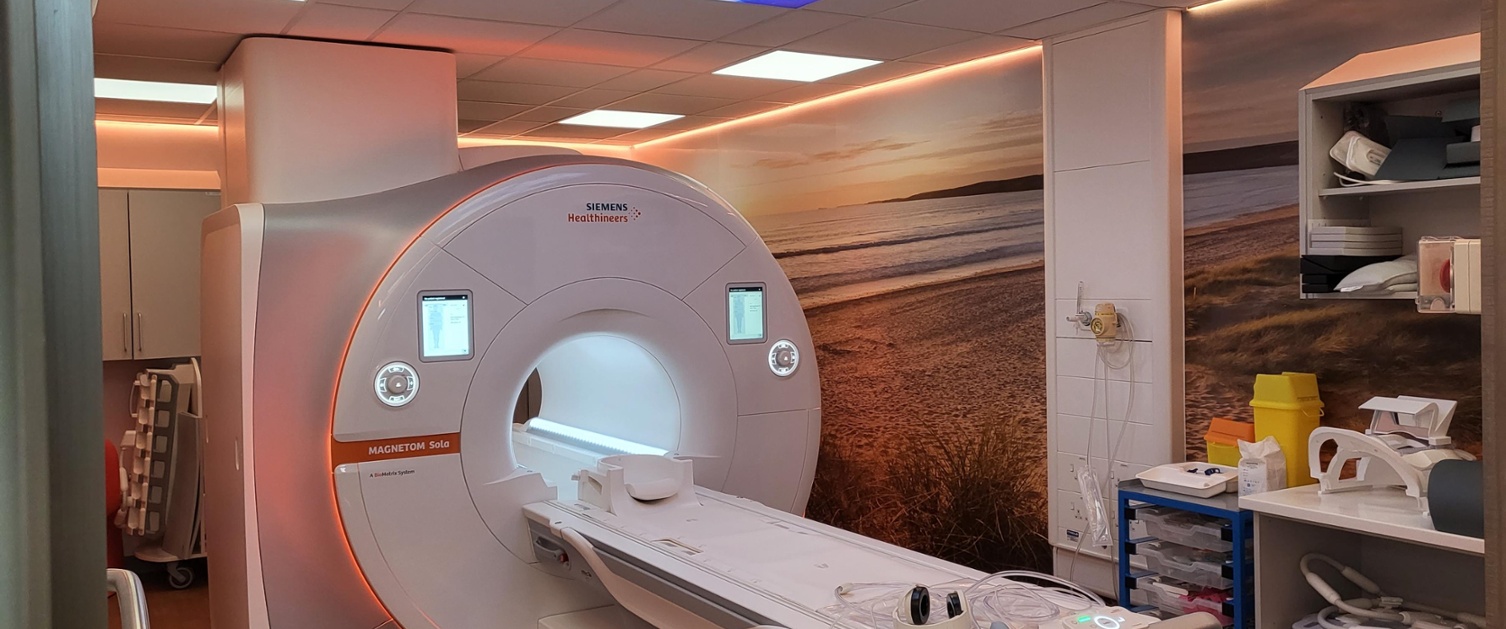 25 October 2021
A new state-of-the-art MRI scanner has been installed at Withybush Hospital thanks to a £3.3million investment from Welsh Government.
Replacing the hospital's previous scanner, which was installed in 2007, the new scanner will be used for both in-patients and out-patients. It will offer quicker scan times, which means increased patient footfall.
Magnetic resonance imaging (MRI) is a type of scan that uses strong magnetic fields and radio waves to produce detailed images of the inside of the body. It can scan a range of body parts including:
brain and spinal cord
bones and joints
breasts
heart and blood vessels
internal organs, such as the liver, womb or prostate gland
Lead Superintendent Radiographer at Hywel Dda University Health Board, Gill Lingwood said: "Patients will benefit from a much better experience, as the magnet is less enclosed, meaning patients have more room to lie in within the machine, and more ambient lighting in the room means it will be a calmer environment for them.
"The capabilities of this new scanner far exceeds our previous equipment with a dramatic improvement in image quality. It has additional advanced software packages which will assist the radiologists to extrapolate more information to aid accurate diagnosis and assist with complex imaging cases."
The scanner has a noise reduction feature from the magnet as well as an in-magnet entertainment system where patients can watch YouTube whilst receiving their scan.
The scanner will be located in the main hospital, next to the outpatient department.
Consultant Surgeon and Hospital Director of Withybush Hospital, Andrew Burns said: "The scanner that is now in place is an important investment to help us provide faster scans to more patients, in a calmer environment meaning patients will benefit from a better overall experience when receiving their scans. I would like to thank everyone involved in the procurement and installation of this new equipment."