Accessing eye care during the COVID-19 pandemic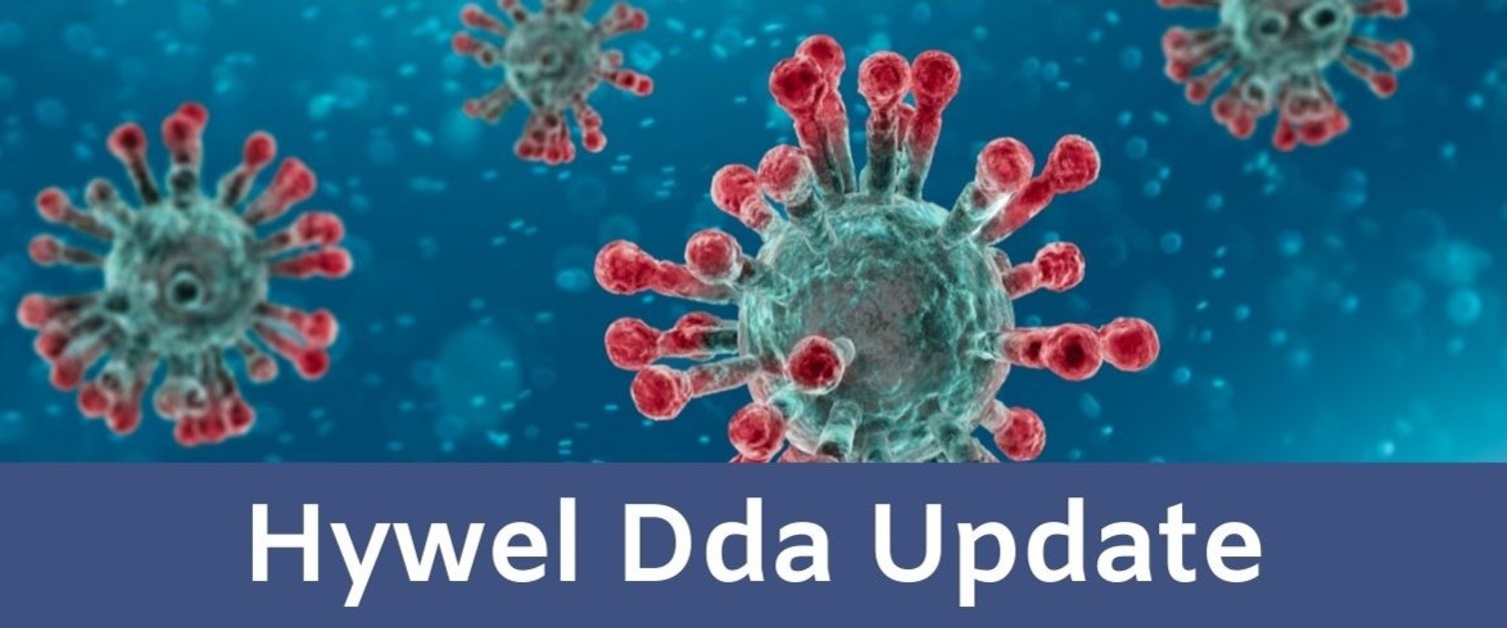 As community optometrists across Hywel Dda continue to provide an essential eye care service for our patients, some temporary operational changes have been put in place during the COVID-19 pandemic.
Patients will receive their eye care in a different way during this time, with some patients seeing a different optometrist than usual. With some optometry practices within Hywel Dda having to temporarily close because of the COVID-19 pandemic, 12 practices (listed below) will remain open and continue to provide services for those with urgent eye care needs, such as sudden change in vision, eye pain, eye redness, flashing lights or floating spots or loss/breakage of spectacles or low vision aids which you cannot function without.
Specsavers, Pembroke Dock
Telephone: 01646 623090
Browes Optometrist, Llanelli
Telephone: 01554 833777
Specsavers Opticians, Llanelli
Telphone: 01554 773555
Vision Express, Llanelli
Telephone: 01554 778052
Specsavers, Ammanford
Telephone: 01269 590190
Celtic Opticians Ltd, Carmarthen
Telephone: 01267 223476
Jones and Murphy Optometrists, Carmarthen
Telephone: 01267 236545
Specsavers Opticians, Haverfordwest
Telephone: 01437 767788
MN Charlton Optometrists, Fishguard
Telephone: 01348 873234
Pritchard Cowbrun, Cardigan
Telephone: 01239 612004
Probert and Williams Eye Care, Aberystwyth
Telephone: 01970 611555
Specsavers Opticians, Aberystwyth
Telephone: 01970 636170
Patients who need eye care advice are being asked by Hywel Dda University Health Board to phone one of the above optometric practices, who are currently providing eye care on behalf of other practices in that area. Alternatively, patients can call the Hywel Dda University Health Board central eye care enquiry line on 01267 248793, and they will be directed to their nearest open practice.
Patients should always phone first. Optometric practices are operating a closed-door policy and, in line with social distancing rules, where possible queries will be dealt with over the phone, with face-to-face appointments only offered where absolutely necessary.
Fishguard based Community Optometrist Michael Charlton, said: "These are challenging times but we are working hard to provide primary eye care within the community. Whilst normal routine services are suspended, we are dealing with emergencies such as foreign bodies in eyes, or sudden changes in vision.
"Please use the local service as your first point of contact and if we can help, we will or, if necessary, we can refer you appropriately. All our practices are working collaboratively to provide continuity of care for local people."
Jill Paterson, Director of Primary Care, Community and Long-term Care for Hywel Dda University Health Board said: "We appreciate this decision may cause some inconvenience but it is a much needed step to allow the safe and continued service for patients who need it most and we appreciate your patience and understanding."
If you or anyone in your household has a temperature or a new and continuous cough, even if it's mild, please do not visit the optometry practice.
If you are self-isolating, please speak to your community optometrist for advice about how they can help.
If you are advised to visit an optometry practice, please respect social distancing precautions to protect yourself, staff and other members of the public.
For the latest news and updates from Hywel Dda University Health Board visit www.hduhb.wales.nhs.uk