LUMEN service extends across Hywel Dda University Health Board sites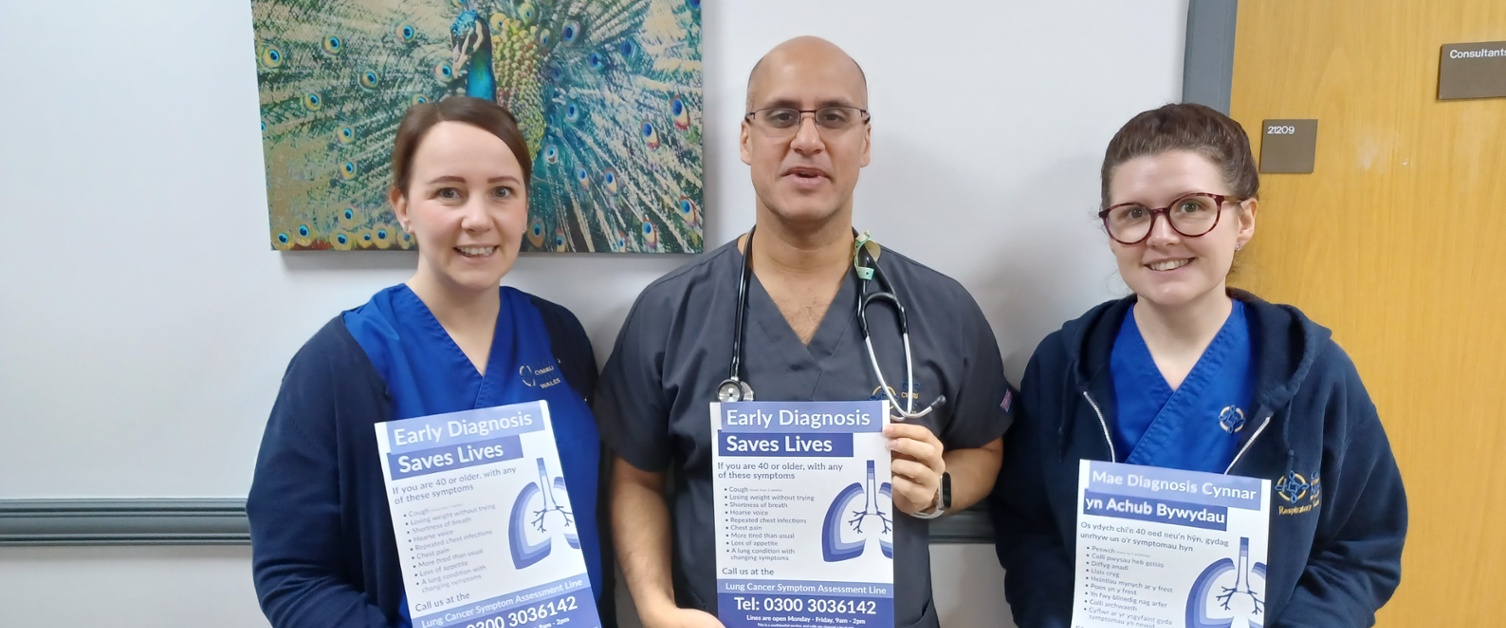 12 December 2022
Hywel Dda University Health Board (UHB) has extended its Moondance Cancer Initiative funded Lung Cancer Symptom Assessment Line (LUMEN) across all counties in Hywel Dda UHB.
LUMEN is a Nurse-led service that launched on the 15 August 2022, as a pilot in the Carmarthenshire area. Due to the positive patient feedback and impact, the service has now been extended to all counties across Hywel Dda UHB, with effect from 7 December 2022.
In Wales, over 2,300 patients are diagnosed with lung cancer each year, however less than 20% of these are diagnosed at an early stage. It has been shown that early diagnosis increases the chances of survival. LUMEN is a phone line service which provides an access point for people to speak with a specialist nurse to discuss their symptoms and be referred for a chest X-Ray, if needed, to investigate their symptoms.
LUMEN is available to anyone registered with a GP in the Hywel Dda UHB area, who is aged 40 or over, with any of these symptoms:
Cough (more than 3 weeks)
Losing weight without trying
Shortness of breath
Hoarse voice
Repeated chest infections
Chest pain
More tired than usual
Loss of appetite
A lung condition with changing symptoms
Explaining the aims of the project, Patricia Rees, Lung Cancer Triage Nurse said: "LUMEN provides people experiencing respiratory problems with direct access to a specialist nurse who can discuss their symptoms, and if appropriate, refer them for further investigation.
We are working hard to ensure that lung cancer survival rate is improved through early detection."
Dr Savita Shanbhag, GP Cancer Lead said: "We believe that enabling individuals to call the LUMEN phone line helps us to detect symptoms early and refer patients onwards for early diagnosis. We are thankful to Moondance Cancer Initiative charity for funding this innovative project."
If you, a family member, or friend are 40 or above and have any of the above symptoms, please call 0300 3036142, – Lines are open Monday to Friday 9am -2pm. For more information on Moondance Cancer Initiative please visit their webpage: https://moondance-cancer.wales (opens in new tab)