New documentary shines a light on mid and west Wales nurses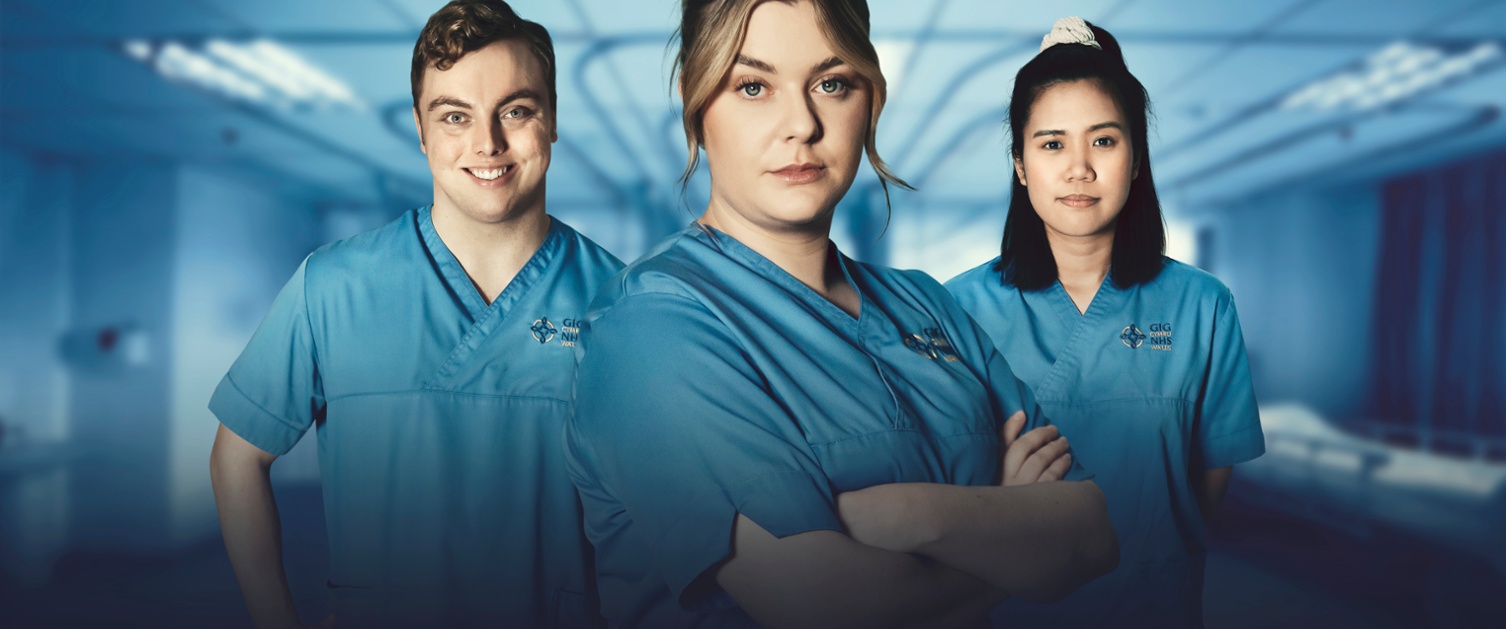 11 May 2023
Seven newly qualified nurses who care for patients across Carmarthenshire, Ceredigion and Pembrokeshire are set to feature in a new documentary.
In the brand new BBC series 'Rookie Nurses', which starts on BBCThree on 17 May at 9.00pm, and on BBC One Wales on 22 May at 10.40pm, we hear from some of mid and west Wales' newest nurses as they begin their journey as qualified nurse professionals.
The series captures the lives of young, newly qualified nurses working on the front line in healthcare. Told from the nurses' perspective, it follows the stories of the challenging situations they face each day, seeing them care for patients and their families through what can be the most difficult times in their lives.
During the series, we hear from nurses Mikey, Leah, Caitlin, Gina, Nivea, Issie and Angelo, as they start their jobs as fully fledged qualified nurses, learning how to deal with the complexities of life, death and everything in between.
Mandy Rayani, Director of Nursing, Quality & Patient Experience at Hywel Dda University Health Board said: "We are incredibly proud to see the work of some of our newly qualified nurses, from different services across the health board, showcased in the BBC's Rookie Nurses series.
"It shines a light on this inspiring profession and illustrates how varied the nursing role is and the different opportunities available within it.
"The programme reflects many of the highs and lows faced by nurses in healthcare today and it's clear to see the enthusiasm, care and passion our nurses have for their patients and their profession.
"I wish to thank everyone involved in the making of the series, those in front of the camera and others behind the scenes."
This uplifting factual series features a diverse cast of newly qualified nurses during their formative years, following their stories as they unfold and showing what it's like to be a young nurse today.
To follow the stories and find out what it really means to be a nurse in Wales today watch Rookie Nurses on BBCThree or BBC i-Player from 17 May 2023 and BBC One Wales from 22 May 2023.