Platinum National Quality Mark for Health and Well-being Awarded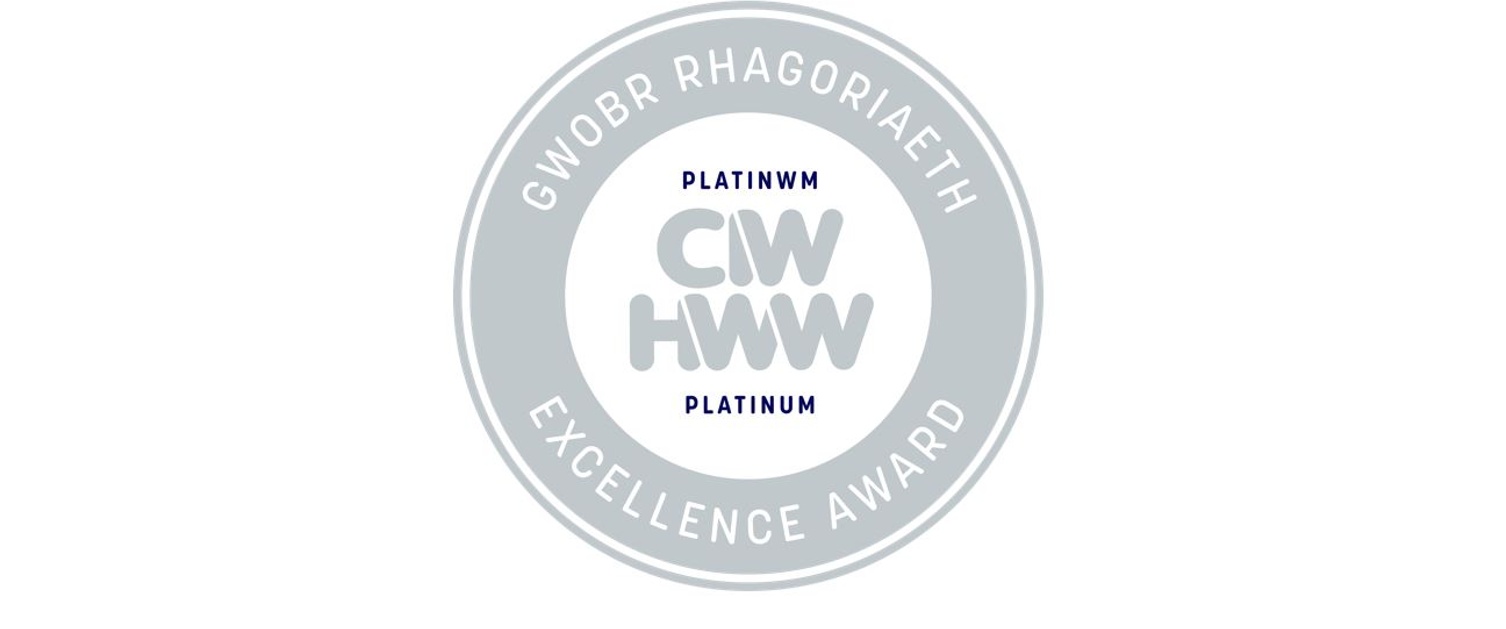 11 April 2023
Hywel Dda University Health Board (HDUHB) has been awarded the Platinum level of the Corporate Health Standard, the national quality mark for health and well-being in the workplace.
The Assessor from Healthy Working Wales, the organisation that awards the National Quality Mark for Health and Well-being, reported they were impressed by the continued commitment to health and well-being that is firmly embedded in the health board's culture and its commitment to the local community, the natural environment and sustainability. Some of the initiatives mentioned were:
Numerous forward-looking and imaginative initiatives including new buildings and an upgrade of existing buildings demonstrated through the SharePoint pages.
Staff engagement with a clear focus on the environment and the community at the centre of future planning with the full support and involvement of staff.
A move towards hybrid and electric vehicles across the whole fleet by 2025.
The Future Workforce Programme including the Apprentice Academy with 174 apprentices, and achievement of the CIPD 'Best Apprenticeship Award'.
Development of local supply chains and joint working with other public sector bodies towards sustainable procurement and reduction of waste.
The Health Board's Decarbonisation Delivery Plan.
Active consultation with staff and the community about future plans.
Building resilience including an emphasis on mental health and wellbeing
An impressive and comprehensive portfolio of evidence to support the Platinum assessment - the organisation has not stood still.
Lisa Gostling, Hywel Dda University Health Board Director of Workforce said: "Following our recent gold accreditation from Healthy Working Wales, I am delighted that Hywel Dda is recognised and awarded the Platinum status. This award recognises the hard work of our teams and our ongoing commitment to ensuring the health and well-being of our staff and the broader impact our organisation plays in supporting our local communities. Thank you to everyone who has contributed to achieving this standard."
Hywel Dda first achieved Platinum status in 2013 with revalidation in 2017 and continued to expand and develop activities. In June 2021, the Board approved an annual Recovery Plan focussing on supporting staff to recover from the Covid pandemic and laying the foundations aiming to recover services to support communities. The recent accreditation recognises the Health Board's continued commitment to healthy working practices, initiatives, and support.