Protecting young children against flu a key priority this winter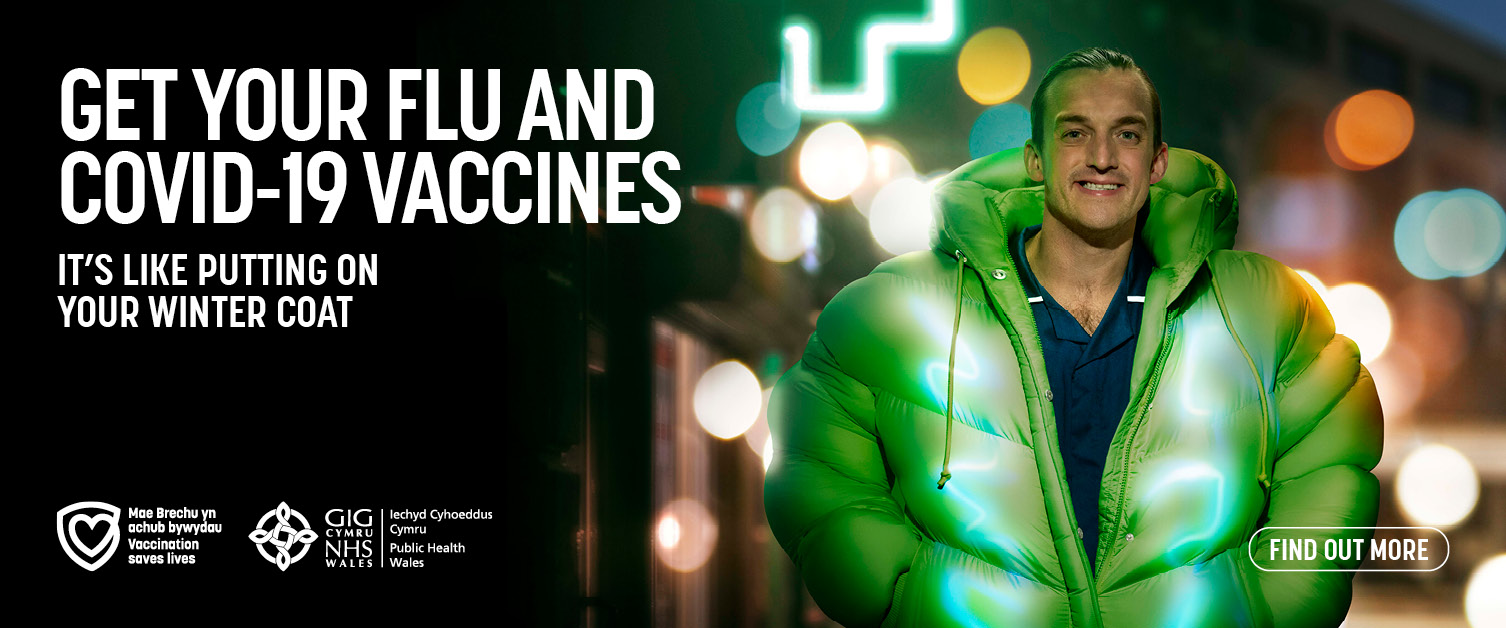 12 September 2023
Public health experts from Hywel Dda University Health Board (UHB) are strongly encouraging parents of children aged 2 or 3 years old to ensure their child receives their annual flu nasal spray vaccine to help lessen their risk of complications should they catch the virus this winter.
Last year, flu was the primary reason nearly 800 children in Wales aged 2-16 years old were admitted to hospital.
There is still a concern that children who did not encounter the flu virus between 2020-2022, when there was not a lot of social mixing, could be particularly vulnerable.
Flu is spread by coughs and sneezes and while symptoms can be mild, it can also lead to more serious illnesses such as bronchitis and pneumonia that may require hospitalisation.
Children aged between 6 months and 2 years who have a long-term health condition that puts them at higher risk from flu are also eligible but will be offered a flu vaccine injection instead of the nasal spray.
All eligible children aged three and under on 31 August 2023 will be invited by their GP practice.
Dr Ardiana Gjini, Director of Public Health at Hywel Dda UHB, said: "Anyone can catch flu, but children have the highest rate of infection, and it can be serious for them.
"The nasal spray flu vaccine is safe and effective and is given to thousands of children every year to help protect them against flu. The vaccine can also reduce the chance of children and young people spreading flu to others who are at high risk from flu, such as young babies, grandparents, and those with long-term health conditions.
"This winter, ensure your child and those around them have the best protection against flu and the complications it can cause."
Children and young people in Reception to Year 11 are also eligible for the nasal spray vaccine and will receive this through the Hywel Dda school nursing team.
Consent forms will be sent out via your child's school. Please return these at the earliest opportunity to inform the health board if you wish your child to receive the vaccine or not.
With winter pressures anticipated for the NHS, it is more important than ever that those who are eligible for a free flu or Covid-19 vaccine get vaccinated to help prevent them becoming seriously unwell and protect the NHS this winter.
Minister for Health and Social Services Eluned Morgan said: "Vaccination is one of the most important actions we can take for our own health, and it is the most important preventative action NHS Wales can offer to people in Wales.
"The very young and old are particularly at risk of respiratory illness, and our approach for the winter respiratory vaccination programme will ensure that those who are eligible are protected from COVID-19 and seasonal flu.
"I urge people to come forward for both these vaccines when offered, particularly in the light of the new variant of Omicron (BA.2.86), so we can continue protecting our loved ones and keep Wales safe this winter."
More information on the seasonal flu vaccine is available on the Public Health Wales website https://phw.nhs.wales/fluvaccine.