Reflecting on Remembrance Sunday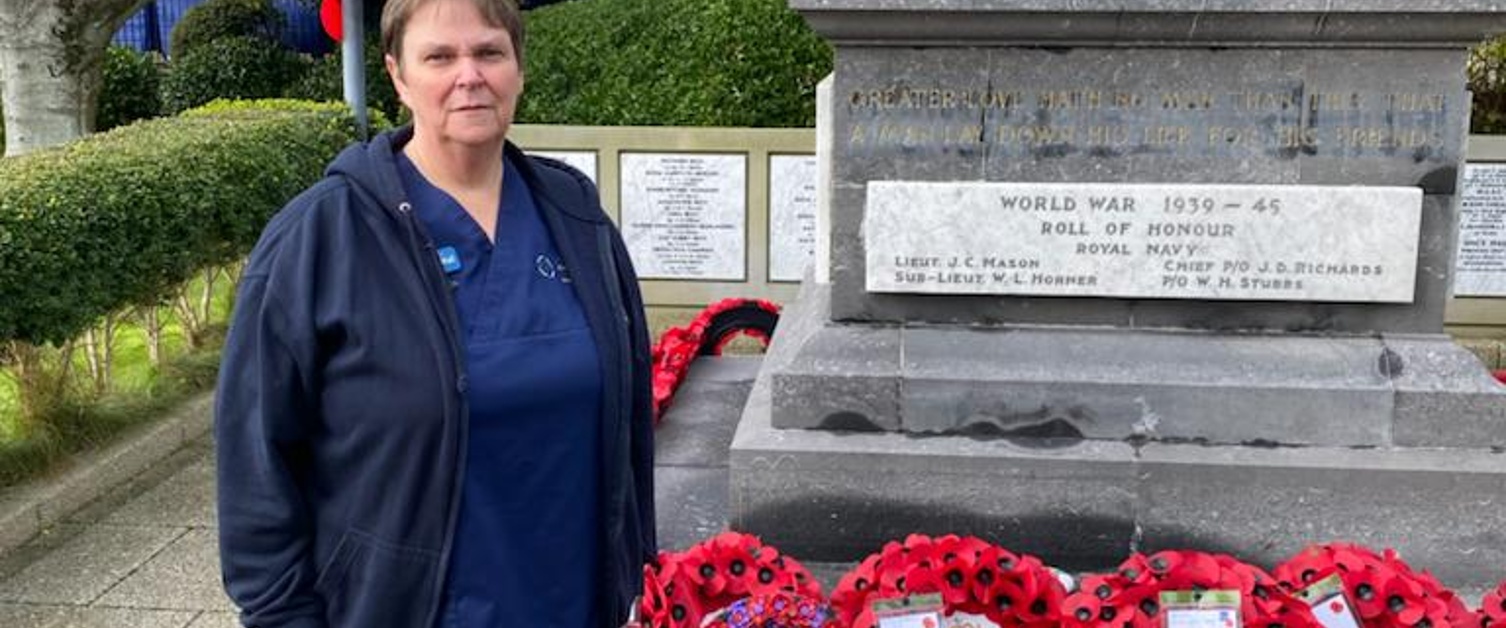 18 November 2021
Representatives for Hywel Dda University Health Board (UHB) were given the honour of laying down wreaths at local memorial services over the weekend across Carmarthenshire, Ceredigion and Pembrokeshire.
Created by The VC Gallery in Pembrokeshire, the wreaths were made from the recycled tops of vaccine vials used in our vaccination centres.
Delyth Raynsford, Interim Armed Forces Champion and Independent Board Member, said: "I would like to express my gratitude to our Strategic Partnerships, Diversity and Inclusion Team and the VC Gallery at Haverfordwest for their inspiring creation to pay respect and remembrance for the service and sacrifice of the Armed Forces community.
"I was given the privilege and honour of presenting the Covid wreath at Aberystwyth War Memorial on Sunday. To say people were emotional is an understatement. I myself had to go back later on that afternoon to take a quiet moment and reflect. I have to say that this day was one of my most emotional and thought-provoking days in my NHS career."
Maria Battle, Chair of Hywel Dda UHB laid the first wreath at a memorial service in Pembroke.
Maria said, "The wreath was warmly endorsed. The army and the crowd applauded the hard work of the staff of Hywel Dda UHB during the pandemic and the administration of the vaccine programme, which would not have been possible without the service and logistical support provided by our Armed Forces colleagues".
Other wreaths from Hywel Dda UHB were laid by our staff or Independent Members as follows:
Town War Memorial in Haverfordwest (Judith Hardisty)
County War Memorial in Priory Street, Carmarthen (Iwan Thomas)
Llanelli Town Hall grounds (Karen Richardson)
Tenby War Memorial (Julie Wall)
The UHB is now exploring whether a permanent tribute could be established using the vial-top wreaths.