Treating seriously unwell children quickly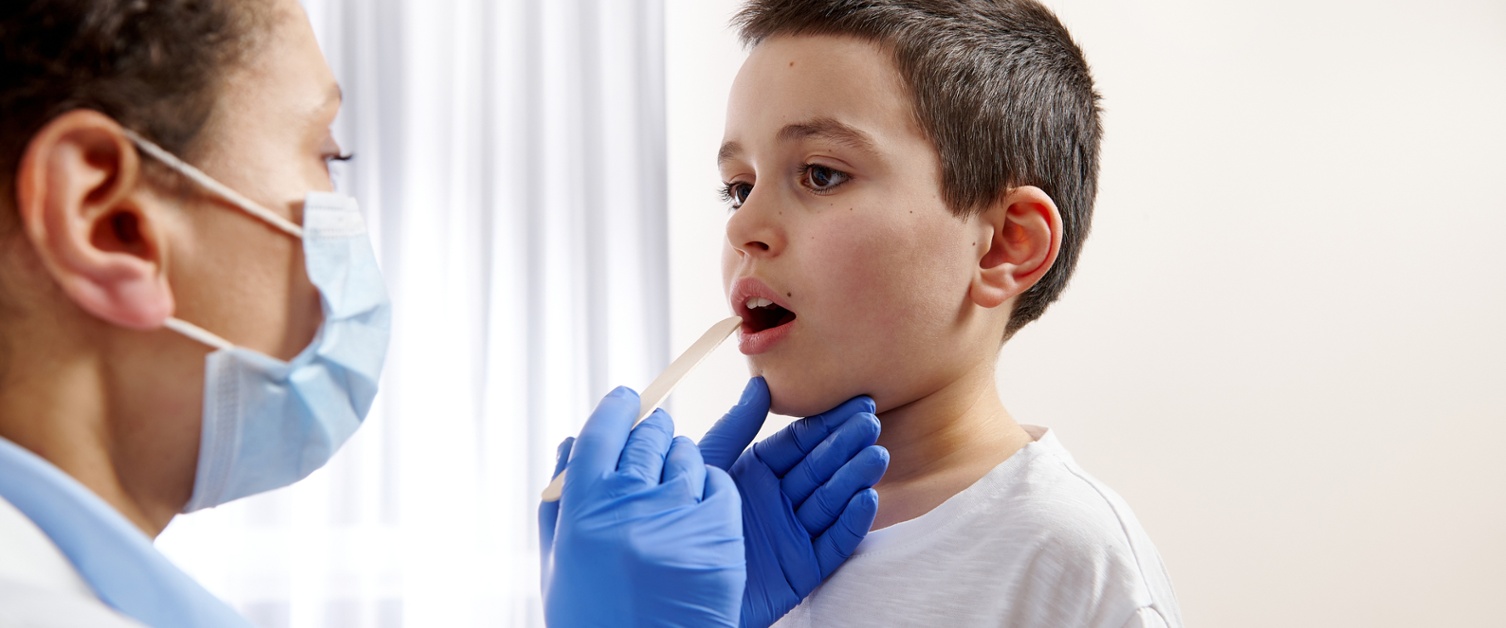 30 September 2021
The most seriously unwell children in the south of the Hywel Dda area, will be cared for at Glangwili Hospital, Carmarthen, in a continuation of a temporary service change to treat children safely, the Health Board confirmed today.
In spring 2020, due to the COVID-19 pandemic, the Health Board moved the children's daytime unit, called a Paediatric Ambulatory Care Unit or Puffin Ward locally, and its specialist staff at Withybush Hospital, Haverfordwest, to Glangwili Hospital, Carmarthen.*
This temporary measure means children under 16 with serious illnesses or injuries have been treated at Glangwili Hospital, where there is a co-located Emergency Department and children's hospital services and specialist staff, including an overnight children's ward, children's high dependency unit and children's daytime (ambulatory) care.
Withybush Hospital still only treats children with minor injuries such as minor wounds, minor burns or scalds, insect bites, potential broken bones if not badly misshaped, minor head or face injuries, or foreign bodies in the nose or ear; as well as booked outpatient appointments. As part of the change, and in anticipation of more children becoming unwell from respiratory viruses this autumn and winter, the Health Board has invested in more equipment and high dependency beds at Glangwili Hospital to support any increase in children needing treatment.
Multi-professional clinicians, including local senior doctors in children's care (paediatrics), emergency medicine, and anaesthetics, have supported the recommendation and the need for clearer messaging to the public in order to reduce the risk of delays in the treatment of children and young people.
Clinical Director for Women & Children's services, Dr Prem Kumar Pitchaikani said: "We need to avoid the delay that may be caused when a child is brought to Withybush Emergency Department only to need a transfer to Glangwili Hospital. The continuation of this temporary service change, will ensure that very ill children, including the increasing number of children likely to have respiratory viruses this winter, will get access to their definitive treatment more quickly. They can also be monitored and treated quickly by specialists in the event that they deteriorate."
Clinical Director for Emergency Medicine, and senior consultant at Withybush Hospital Emergency and Urgent Care Centre Dr Nicola Drake said: "It is critically important that sick children have the support of specialist paediatricians at the earliest opportunity. They also need early access to specialised equipment that is provided and monitored by paediatricians."
Deputy Chief Executive and Medical Director Dr Phil Kloer added: "It is important for us to reassure people that this is not a proposal to make a further change, beyond extending that which was put in place during March 2020 as a result of the pandemic. However, it is in everyone's interests that we are really clear about how parents and carers of children, and young people, can access the appropriate health care support when they need it. We hope our communications campaign will avoid parents and carers bringing unwell children to Withybush Hospital, only to be delayed and diverted to Glangwili Hospital.
"Our intention is to continue with this temporary position and commence a review starting in March 2022 and a report back to Health Board in autumn 2022. We will work closely with Hywel Dda Community Health Council to ensure the review has the appropriate scrutiny and that we measure outcomes for children and young people, as well as patient experiences, and the views of our communities."
The dedicated ambulance vehicle that has been supporting transfers of children, babies, labouring mothers and gynaecology patients, will remain to support the transfer of patients from Withybush Hospital to Glangwili Hospital, and also to support paediatric 999 calls from the community.
There is also transport and welfare support for families who may be unable to travel themselves for medical reasons, or for those eligible for support with costs.
One parent/carer can stay with a child admitted to hospital at all times. Where there is a need, you can ask the ward sister for support with accommodation.
If you have difficulty returning home after your child has been admitted to hospital, you can speak to a member of staff. Ward sisters and hospital site managers can arrange payment for a contracted taxi in the circumstance of no alternative transport.
More information on how and when the access children's healthcare services locally is available on our website (opens in new tab) if you search 'children's services'.
If you have an experience of children's services you wish to share with us, please search the website for 'patient survey' or 'complaints';
We will engage with our communities about the future of children's services in 2022, but if you want to share your views at this point please;
Write to: FREEPOST HYWEL DDA HEALTH BOARD (you will not need a stamp)
Call: 01554 899 056 (this telephone number is not staffed, but messages will be recorded).
*Please note these changes affect children's services at Withybush Hospital only and adult services at the hospital remain the same. Paediatric services at Bronglais Hospital, Aberystwyth, remain the same. There is no change to Prince Philip Hospital, Llanelli.
Where to get help if my child is unwell?
Call 999 if your child has serious injuries or a life-threatening illness, including severe difficulty or irregular breathing, blueness around the lips, is pale, mottled and abnormally cold, has a fit or seizure, is extremely distressed, is very lethargic or unresponsive, develops a rash that does not disappear with pressure, or has testicular pain.
Go to a Minor Injury Unit (24/7 at Withybush Hospital; weekdays, daytime only at Tenby Hospital and Cardigan Integrated Care Centre) if your child has minor wounds, minor burns or scalds, insect bites, potential broken bones if not badly misshaped, minor head or face injuries, or foreign bodies in the nose or ear.
Contact your GP today if your child has an illness that won't go away, indicated for example by a high temperature, shivering, muscle pain, cough, wheezing, increased effort to breath, persistent vomiting/diarrhoea/severe tummy pain, blood in their poo or wee, or dehydration. Call NHS 111 Wales (24/7) for urgent advice if you are unsure what to do. Call 111 for urgent help when your usual GP surgery, or other primary care service, is closed.
*You may be asked to take your child to Glangwili Hospital Emergency Department if input from specialist children's doctors is required.
Treat at home or contact your pharmacist if your child has a minor illness or ailment such as a sore throat, cough, skin irritation, or if a young person needs emergency contraception. You can get help online by searching 'NHS 111 Wales symptom checker'. Some pharmacies offer treatment without appointment for low level injuries.
If you are deaf or speech-impaired you can access 999 services using the Relay UK app and dialling 999, or NHS 111 by dialling 18001 111.