Winter vaccine programme to start earlier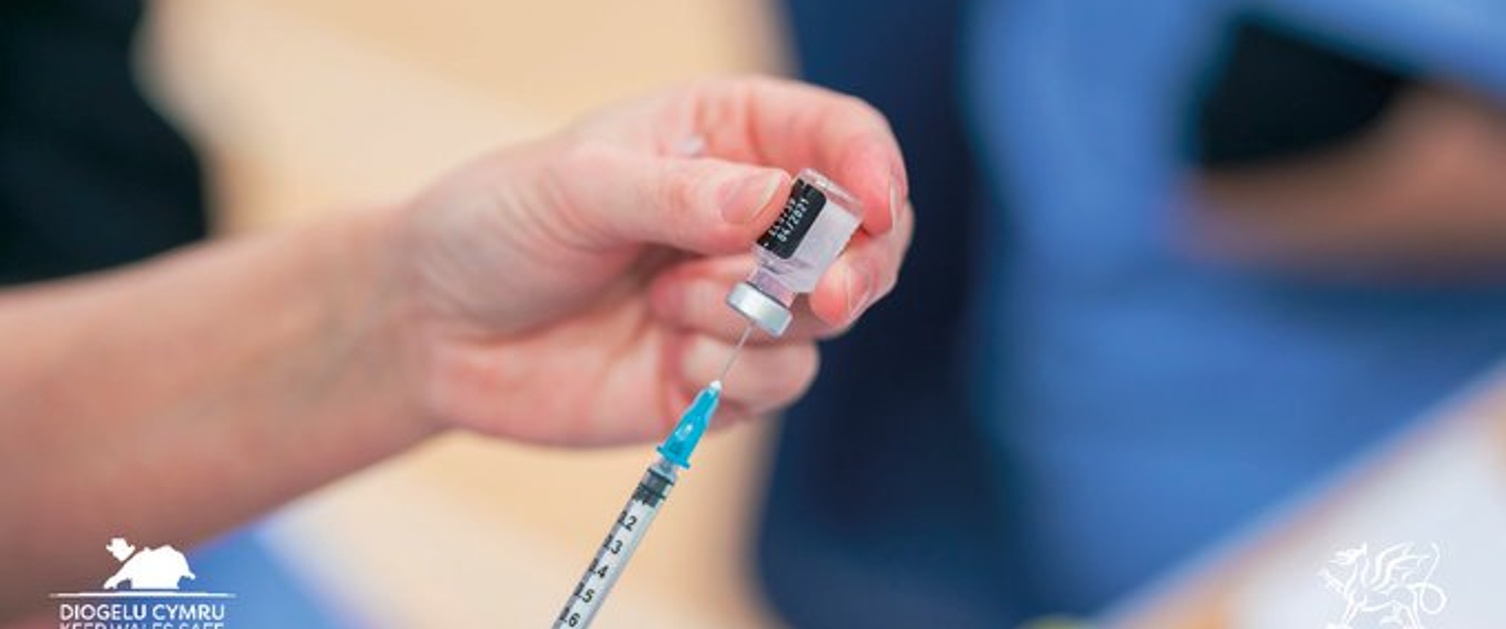 4 September 2023
Hywel Dda University Health Board (UHB), participating GP practices and community pharmacies across Carmarthenshire, Ceredigion and Pembrokeshire are preparing to bring forward this year's (winter 2023/24) autumn booster COVID-19 vaccination programme.
This is in response to the announcement by the UK Health Security Agency (UKHSA) on the potential risks presented by the new BA.2.86 variant (COVID-19).
Following national guidance issued by the Joint Committee on Vaccines and Immunisation (JCVI), the following people will receive their COVID-19 vaccine first:
residents of older adult care homes,
individuals with severe clinical risks to COVID-19 and housebound people; and
people aged 75 and over.
People are kindly asked to not contact the health board or their GP practice to ask about their vaccine at this time. Everyone in the high priority group above will be contacted promptly by our teams to be invited for their vaccination.
Starting on 11 September, Hywel Dda UHB and GP practices will invite people in priority order of risk and begin attending care homes and housebound patients.
Dr Ardiana Gjini, Director of Public Health at Hywel Dda UHB, said: "We understand this announcement might generate some concern to the more clinically vulnerable members of the community.
"I'd like to reassure people that we are confident that we can meet this ask to bring our winter vaccination programme forward in response to the potential increased risks presented by the new BA.2.86 variant.
"Wherever possible, vaccinations for flu and COVID-19 will be offered to be given at the same time. However, I strongly urge the eligible people to not delay COVID-19 vaccination in order to wait for availability of the seasonal flu vaccine.
"It is very important that eligible people receive vaccines at the earliest opportunity to prevent them developing serious illnesses and minimise complications that lead to hospitalisations during winter months.
"I'd like to thank our participating GP practices and community pharmacies for their swift positive response and action to ensure the most vulnerable people in our communities can access their COVID-19 vaccine (and the seasonal flu vaccine, where possible) earlier than originally planned."
Carers, pregnant women, and health and social care staff will all be among the groups to be offered a COVID-19 and flu vaccine this winter, as well as adults aged 65 and over this autumn.
It is important that those eligible this year come forward for their vaccinations as protection fades over time, and the virus that causes flu can change from year to year.
For more information, please visit https://phw.nhs.wales/topics/immunisation-and-vaccines/