Launch of public consultation on Urgent and Emergency Children and Young People's (Paediatric) Services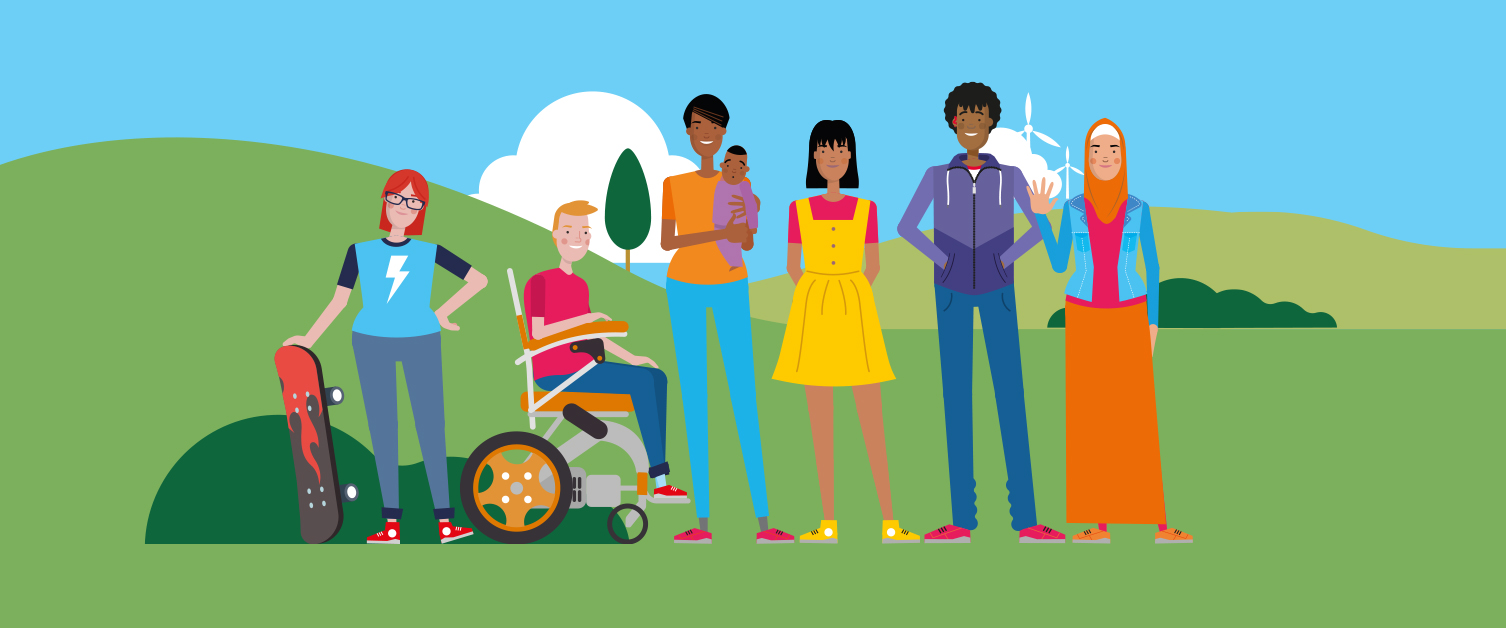 26 May 2023
Launch of public consultation on Urgent and Emergency Children and Young People's (Paediatric) Services at Withybush and Glangwili hospitals.
Between 26 May and 24 August 2023, Hywel Dda University Health Board (HDUHB) will be inviting members of the public, staff and partner organisations, to share their views about urgent and emergency children and young people's (paediatric) services at Withybush and Glangwili hospitals. We are seeking your views on how best to provide these services following a series of temporary changes made since 2016. This is part of the health board's wider strategy to improve health and care in the region.
Maria Battle, HDUHB Chair, explains: "Following the temporary changes to paediatric services made since 2016, we now need to implement a longer-term solution that will be in place until the proposed new urgent and planned care hospital is developed. We have worked with our clinical and paediatric teams to identify the options for the services in the future and have three options that we would like your views on. At this stage, we do not have a preferred option for how urgent and emergency paediatric services at Withybush Hospital and Glangwili Hospital will be delivered."
Professor Phil Kloer - Executive Medical Director and Deputy Chief Executive Officer added: "For all three options, it is important to note that access to children's emergency care will be retained at Glangwili Hospital's emergency department, and minor injuries for children will continue to be treated at both Withybush and Glangwili hospitals. Also, systems are already in place to ensure that any child or young person with critical conditions arriving at Withybush Hospital has the best care available and in the most appropriate place. This will continue as part of the new service.
"Before making any final decisions, the Board will consider all your feedback at the Board meeting towards the end of 2023 alongside all other evidence and relevant information collated during the process so far."
Lee Davies, HDUHB Executive Director of Strategy and Planning, said: "During the consultation, the health board will be seeking feedback from everyone in our communities – particularly current and future users of our paediatric services. This is an opportunity to get involved and share your thoughts about the three options we are considering.
"Your views, along with other evidence and considerations, will help Hywel Dda University Health Board choose the most appropriate option for the future of urgent and emergency children and young people's services at Withybush and Glangwili hospitals. We look forward to meeting with members of our communities during the coming weeks."
The public drop-in events will be held between 1pm-6pm on:
20 June, Carmarthen Athletics Club, Cillefwr Industrial Estate, Carmarthen
23 June, Phoenix Centre, Goodwick, Fishguard
27 June, Cardigan Leisure Centre, College of Further Education Road, Cardigan
29 June, Pill Social Club, Cellar Hill, Milford Haven
3 July, Haverfordwest Rugby Club, Haverfordwest
In addition to the drop-in events, three online sessions are planned for:
19 June, 10am
22 June, 6.30pm
26 June, 1pm
Details of the consultation, including information on how to register for the online sessions, copies of the consultation documents in a range of formats, and details of how to share your views, will be available on the health board's website from 26 May: Future Children Services - Hywel Dda University Health Board (nhs.wales) (opens in new tab)