Speech and Language Therapists win Giving Voice Award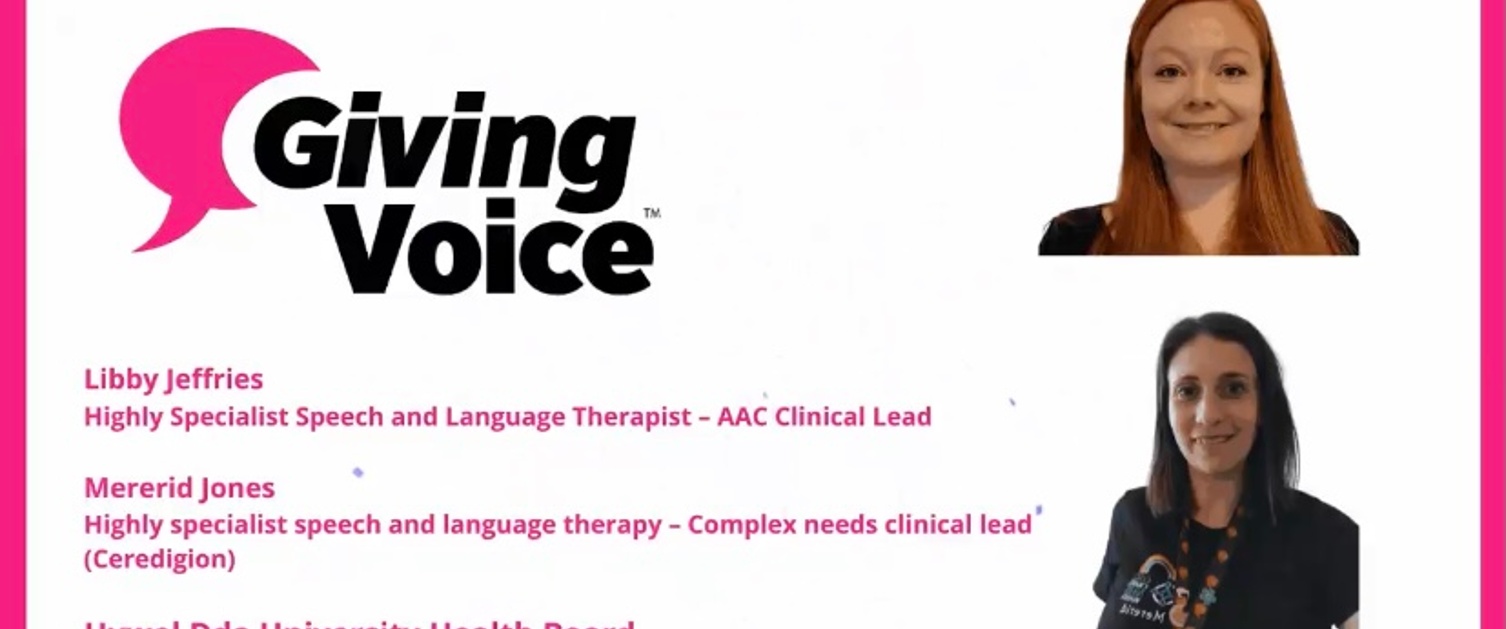 20/01/2022
Congratulations to Speech and Language Therapists at Hywel Dda University Health Board, Mererid Jones and Libby Jeffries on winning the Giving Voice Award.
A virtual ceremony was held by The Royal College of Speech and Language Therapists to award the SLTs on the development of bilingual communication boards for children.
The visual boards were created in partnership between Hywel Dda UHB and Ceredigion County council to create an inclusive environment in play areas to help children develop their communication skills.
The project, being the first of its kind in Wales, sees the boards contain a selection of core words which can be used within play parks, which are paired with associated symbols.
Mererid said: "It is a true honour to win a Giving Voice Award, we are delighted and proud of our achievement. The best award we can receive, however, is seeing children use the boards to interact with each other, and seeing other areas put up communication boards in their playparks."
The weatherproof boards which were funded from Welsh Government's Child Development Fund were placed around parks in Ceredigion. This project is now also being extended out across Pembrokeshire and Carmarthenshire play parks.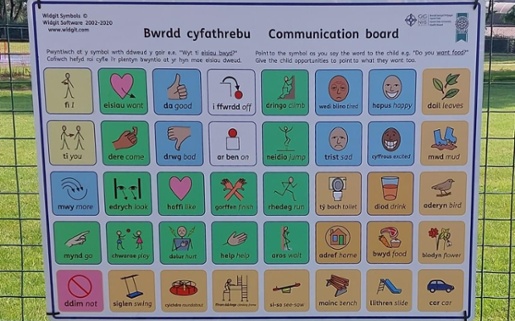 "I feel proud that this project has been recognised by the Royal College of Speech and Language Therapists," said Libby.
"We are passionate about supporting people to communicate and we are so pleased that these boards have helped children and their families whilst playing in parks."
Alison Shakeshaft, Executive Director of Therapies and Health Science at Hywel Dda UHB said: "I wish to extend a massive congratulations to Mererid and Libby on their efforts and contributions to this project. They are truly deserving of this award. The boards are a fantastic initiative in developing children's communication skills and social behaviour.
"I would also like the thank the Royal College of Speech and Language Therapists for recognising the hard work of all speech and language therapists, particularly during the trying times that the pandemic has brought."