45% rise in people seeking mental health support post-lockdown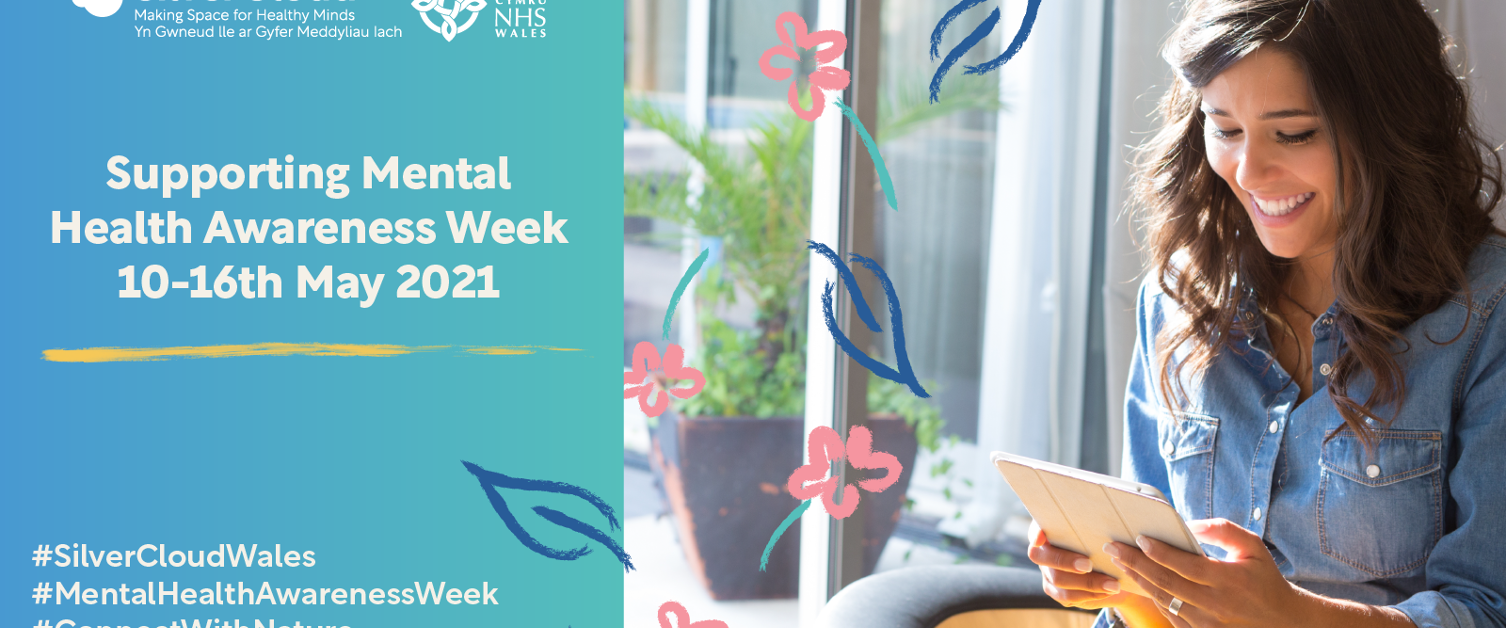 A mental health and wellbeing service has seen a 45% increase in the number of people seeking support after lockdown restrictions were eased across the country.
SilverCloud Wales is a free online therapy service designed to help people aged 16 and over, experiencing mild to moderate anxiety, depression or stress, manage their mental health and wellbeing.
There's no need to be referred by a GP – people can sign up and access the NHS Wales service anytime, anywhere, on their smartphone, tablet, laptop or desktop computer.
New data from SilverCloud Wales shows that 45% more people signed up for the service after schools and non-essential retailers reopened on the 12th April compared with the two weeks prior.
The same data also shows a 14% rise in people signing up for help with managing social anxiety after lockdown restriction eased on 12th April.
The data indicates the existence of post-lockdown anxiety and that people need help managing the transition from lockdown to 'normal' life.
1 in 4 adults struggle with mental health challenges, like feeling low, anxious or stressed. and it was anticipated the demand for services would increase due to the impact of COVID19.
In a bid to meet that demand, and following a pilot in Powys, SilverCloud Wales online therapy service was rolled out across Wales in September 2020.
Fionnuala Clayton, Psychological Assistant and Clinical Online Cognitive Behavioural Therapy Co-ordinator for SilverCloud Wales, said services like SilverCloud Wales were proving to be a lifeline for many.
She says: "SilverCloud Wales offers people an online space to explore their personal challenges and experiences in a safe and confidential way.
"Returning to 'normal' can be just as challenging as entering lockdown.
"While we have all faced different challenges depending on our age, vulnerability status, employment and social circles, what we all have is a collective understanding that Covid has had a real impact on our daily lives.
"Common challenges we are hearing from people using the service include:
Finding a work-life balance for those who have worked continuously through the pandemic, including those working from home.
Returning to work and how to cope with reservations for those who have been in and out due to restrictions, furlough and shielding.
Concerns about returning to 'normal', socialising, and the rise of social anxiety symptoms relating to Covid measures being relaxed
Loneliness and feeling isolated, and the impact the pandemic has had on our connections with loved ones.
Those who are struggling with routine, low mood and sometimes consequently self-esteem and body image concerns."
SilverCloud Wales uses Cognitive Behavioural Therapy (CBT) to help people manage their mental health and wellbeing. CBT works by encouraging people to challenge the way they think and behave so they're better equipped to deal with life's problems.
The service offers help for anxiety, depression, stress, sleep, money worries & more. Users choose one of the easy-to-use, interactive online programmes to complete over 12 weeks and for best results are advised to use the service 15-20 minutes a day, three to four times a week.
Although an online self-help service, SilverCloud Wales is backed up and supported by a team of psychologists and online cognitive behavioural therapy co-ordinators.
Ms Clayton says: "SilverCloud Wales users are supported through their chosen online programme by SilverCloud Supporters who have psychological backgrounds and know how to get the best out of the programme.
"Alongside our main programmes, SilverCloud Supporters can unlock additional modules if we feel a user needs more support in certain areas.
"These modules are truly wonderful in terms of additional support. The communication and relationship module is particularly useful in understanding the communication styles of ourselves and others, and it's become even more important that we understand these as our communication and methods of contact have become much more virtual.
"No-one should feel like they are alone with their problems. It has been fantastic to see SilverCloud Wales online therapy reach so many people, not just across Powys, where it started, but now available to any patient or resident in Wales."
Ms Clayton said Mental Health Awareness Week, which runs 10-16th May, 2021, is a timely reminder for people to prioritise their wellbeing post-lockdown.
She says: "Use the resources you have to help you manage in times of stress. Resources can be a number of different things, including environmental, such as green space and leisure facilities, and social, such as family and friends.
"Making connections with the outside world and learning new techniques to manage how you're feeling can really help."
To find out more and sign up, please visit: https://nhswales.silvercloudhealth.com/signup/.
Find us on Twitter: https://twitter.com/SilvercloudW
Find us on Facebook: https://www.facebook.com/SilverCloudWales.