A statement from chair Maria Battle, and chief executive Steve Moore, ahead of the Senedd discussion on the petition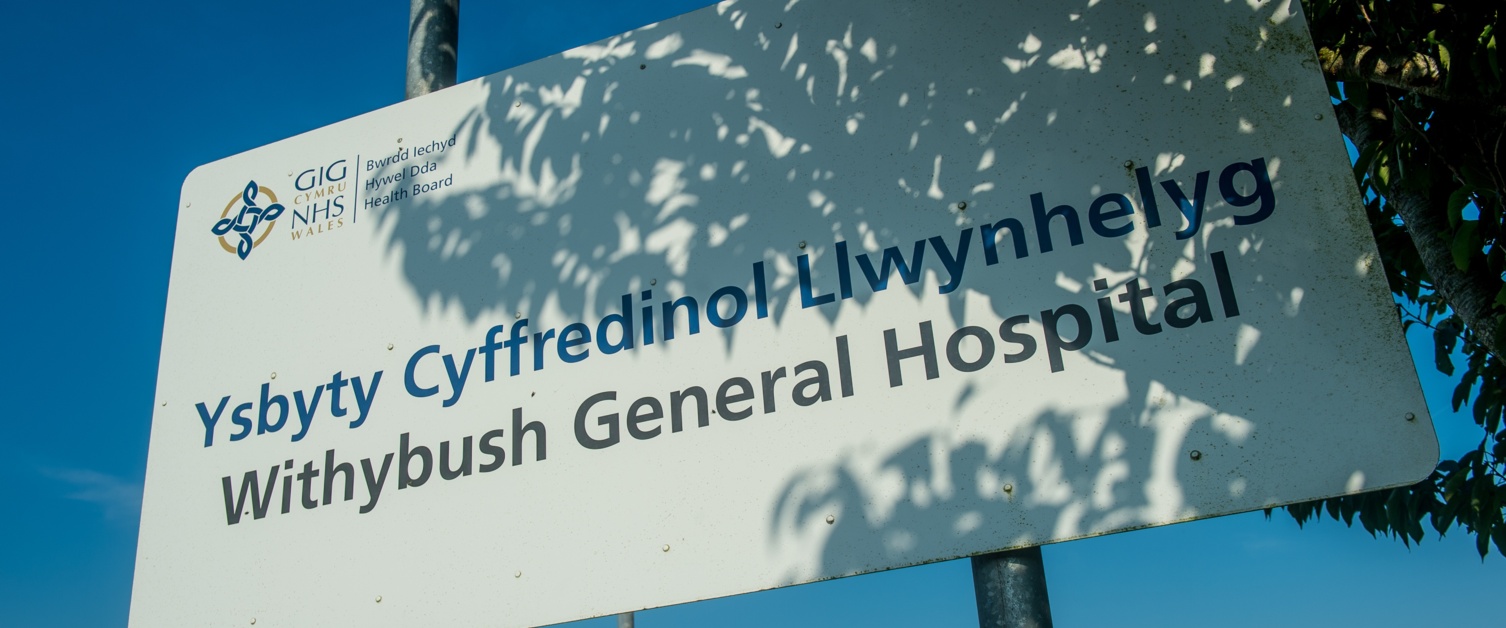 'Withybush Hospital will continue to have important role in provision of health care to local communities in the interim of a new hospital being built, and beyond.'
"We are seeking to improve health and well-being for our communities, becoming a service that keeps people well in addition to treating illness. We have a Programme Business Case being considered by the Welsh Government at the moment. This could result in investment of a scale never seen before in health in this area, not just into a new planned and urgent care hospital for the south of the Hywel Dda area; but in community-based facilities across Carmarthenshire, Ceredigion and Pembrokeshire, so that more care can be provided closer to home.
"At the moment, our acute hospital services are stretched too thinly and rely on a fragile workforce.
"Following extensive engagement and consultation with our communities and speaking and working with our staff including clinicians delivering care during the past few years, it is our strong belief that bringing acute medical services at Glangwili and Withybush hospitals together, along with investment in our community model, will ensure we provide the best and safest care.
"We know this is of concern, particularly to communities who would have to travel further for emergency or urgent care. But the system we have now means that whilst you may travel less to hospital, it can take time for senior clinicians to be at the front door making decisions, and it can be difficult to admit you quickly into hospital if needed.
"The opportunity with the new hospital is that we can physically separate urgent and planned care, so one has less of an impact on the other, and this should give us much better waiting times for people who are already waiting too long for planned care. By bringing our teams together there will be a more resilient response at the front door, releasing ambulances back onto the roads, and meaning people get quicker access to the decision making needed to allow them to go home or be admitted to hospital if they need to be. Medical staffing rotas will be more attractive, and by bringing larger teams of clinicians together we will provide more opportunity and strength to our discussions with partners around bringing more specialities into west Wales than we have had previously.
"We understand our communities have concerns and we are committed to continuing to work with them, as we have done during engagement, consultation, and the recent land appraisal process. We have in place a commitment and programme of ongoing engagement, and this may even involve consultation on parts of the programme going forward.
"We cannot continue with the status quo as, without action and investment, we will experience more years of that fragility. We need to act now to secure the long-term future for health and care in west Wales – that is the legacy we are seeking to leave."
Please click here to see the frequently asked questions with more detail (opens in new tab)