Art opportunities available as part of cancer treatment unit project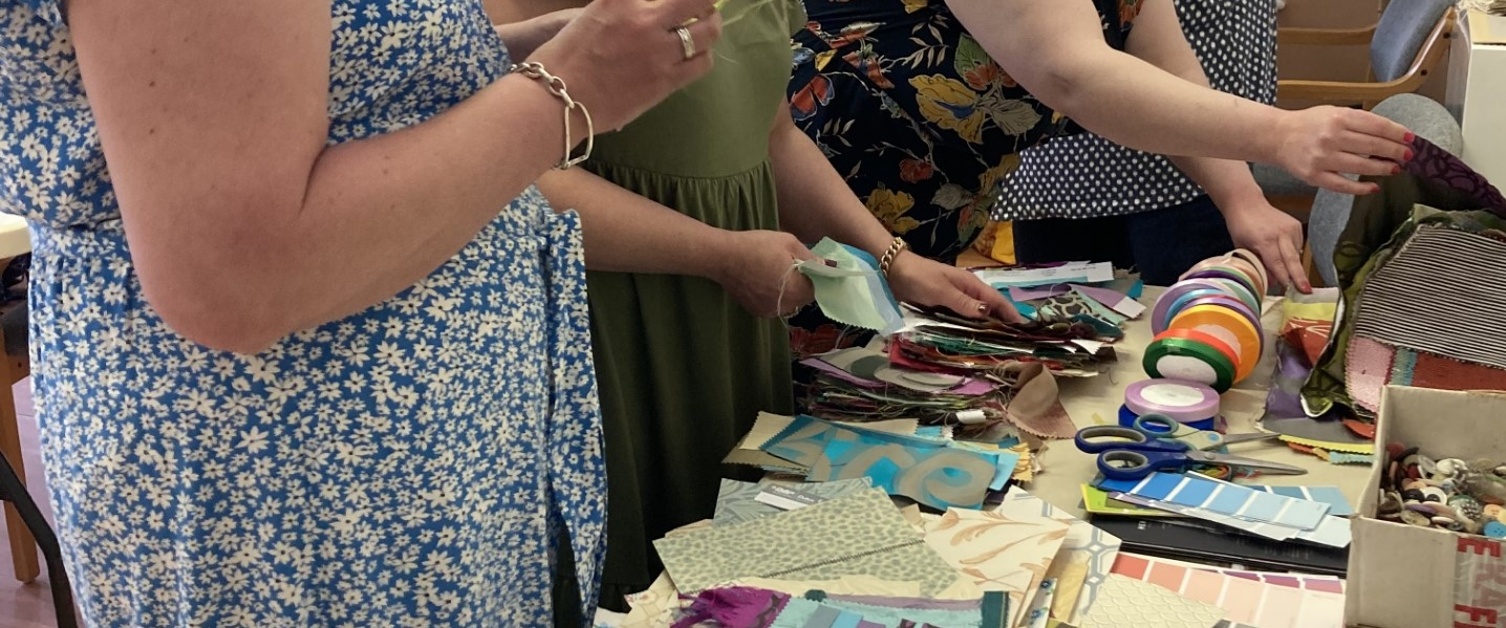 29 September 2023
Bronglais Hospital's cancer treatment unit project, which will see a complete redesign and refurbishment of the current Chemotherapy Day Unit, is turning its focus towards the unit's environment and artwork.
Artwork can improve the patient and staff experience by providing kindness and compassion, understanding, dignity and comfort and so as a part of the project, a Public Art Task and Finish Group chaired by Dr Elin Jones, Consultant Oncologist at Bronglais Hospital, has been established.
The purpose of the group is to help achieve the shared vision for the role of art within the new unit and to create a comfortable and calming atmosphere that better reflects the high-quality service provided to patients and there is an opportunity for a current or past patient with lived experience of the Bronglais Chemotherapy Day Unit to join the group as a patient representative.
This is a voluntary role and while there will be no remuneration for your time, this is an opportunity to use your experience of the existing unit to help to create a new unit that is special and unique for many years to come.
Dr Elin Jones, said: "This is a wonderful opportunity for someone to join our Public Art Task and Finish Group to help us get the atmosphere and artwork for the new unit right for patients, families, carers and staff.
"The group meets monthly, and we will be asking the successful individual to attend our monthly meetings either in person or online and work with a wide range of health professionals on the group to enable us to create the best environment in time for the unit to reopen in December 2024."
Current or former patients of Bronglais's Chemotherapy Day Unit can express their interest in this volunteer role by completing this form https://forms.office.com/e/K6ZMxYnUeS (opens in new tab) or if you have any questions please contact the Hywel Dda Arts and Health Team's Administrator Gabrielle.walters@wales.nhs.uk.
The Public Art Task and Finish Group is also inviting professional visual artists, painters, illustrators, glass artists, makers and designers with experience in creating artwork for a public/healthcare setting to express their interest in creating bespoke artwork/s for the unit by Tuesday 10 October 2023.
The group is keen to commission artists with experience in creating artwork for a public/healthcare setting and a relationship to or understanding of Ceredigion and/or mid Wales.
For more information please visit https://wahwn.cymru/opportunities (opens in new tab)
Notes to editor:
Visual Identity Commission
Entrance Commission