Bronglais Hospital becomes first in Hywel Dda to perform MRI scan on patient with pacemaker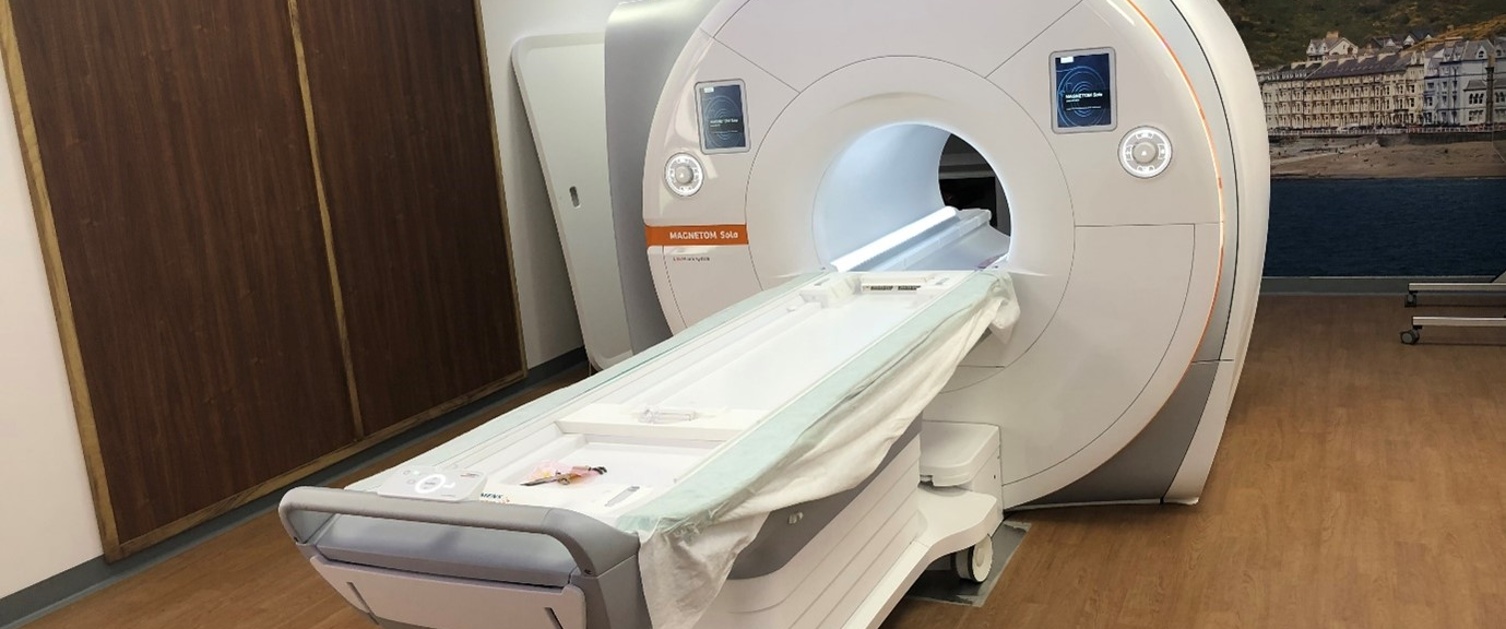 29 June 2022
Staff at Bronglais Hospital were celebrating this week after becoming the first in Hywel Dda to perform MRI scans on patients with pacemakers, paving the way for improvements in quality and access to care in the future.
Until very recently, the risk associated with using MRI to scan patients with pacemakers have been considered too high due to the potential effect of the high levels of magnetism on the functioning of the pacemaker. This has led to significant delays in diagnosis and treatment.
In the past patients with pacemakers, waiting for a scan, were having to travel to Morriston hospital in Swansea – or even further afield – facing lengthy waiting lists for such examinations.
Recent developments in both imaging and pacemaker technology now allow patients with pacemakers and other implanted cardiac devices to be safely scanned by MRI. The examination is undertaken following review by a Consultant Radiologist, Cardiac Physiologist, MRI Radiographer and with scientific support from the Medical Physics Service. During the scan, an enhanced care team are present to monitor the patient and ensure their safety.
Although data is not available for Wales, there are an estimated 400,000 patients with implanted cardiac devices in England with 50,000 new implants annually. The potential use of MRI is also expanding so the likelihood of a patient with a pacemaker requiring an MRI scan is also increasing.
Hywel Dda University Health Board is now planning to roll out this potential across all its MRI services based upon the work Bronglais has done and is looking forward to reducing the travelling patients must do to access services.
Matthew Willis, General Manager of Bronglais General Hospital, said: "It is always a pleasure to hear how team working leads to tangible improvements for patients in both the quality and accessibility of the care they receive. I would like to thank the radiology and cardiac teams at Bronglais, and beyond, who have worked together to deliver this improvement for our patients."
Andrew Carruthers, Director of Operations, added: "It is clear that the innovative and progressive team at Bronglais are committed to the continuous development of services that we offer as a health board and these services will benefit the patients of Mid Wales, more of whom will be able to have their health care needs met by their local hospital".