Cancer support group meet on the road to recovery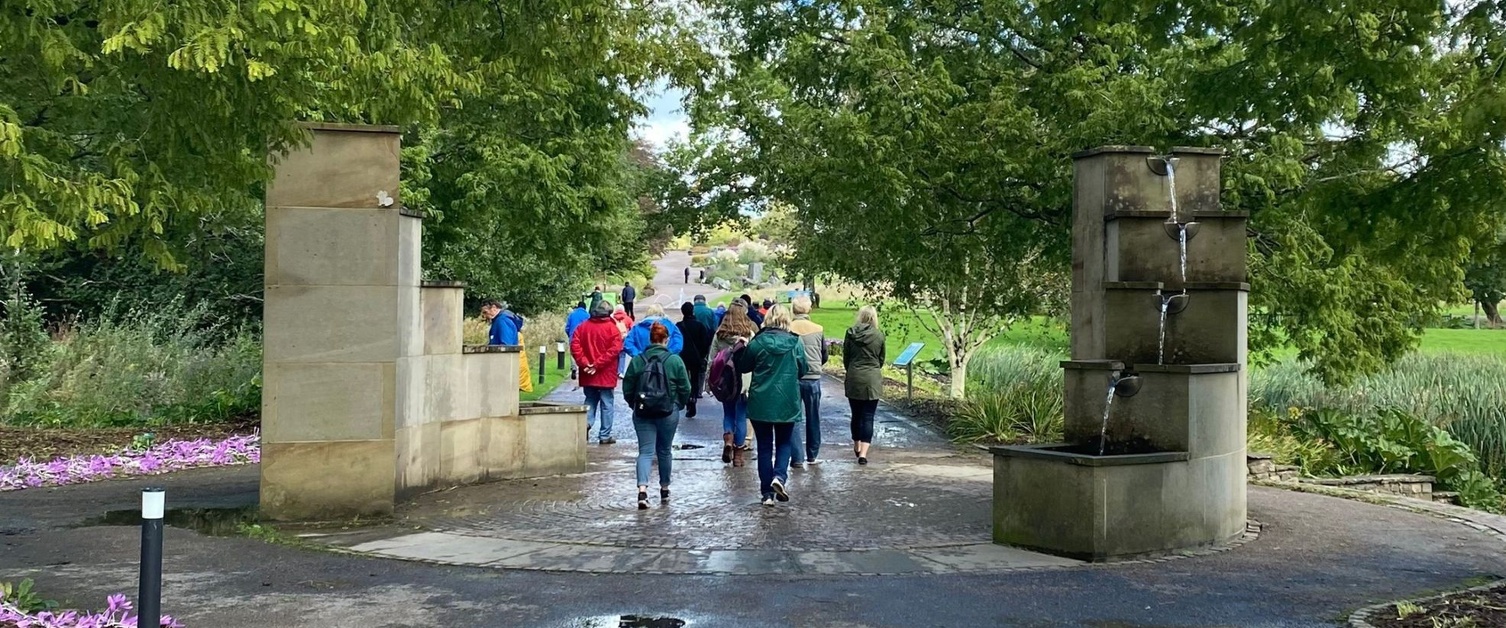 09 November 2021
A virtual support group, which aims to help patients with head and neck cancer, have finally met in person after months of online sessions.
The Head & Neck Cancer Team at Hywel Dda University Health Board previously ran a programme called HARP (Holistic Acute Recovery Programme) which supported patients post treatment. Unfortunately due to COVID-19 restrictions the programme had to stop, but in May this year staff started a virtual support group.
Sessions provide a safe space for patients to support each other, facilitated by the team. Guest speakers also join the group to discuss topics that the patients have requested such as diet, lifestyle and lymphoedema.
With restrictions easing patients were keen to meet face to face, so the team arranged a gentle walk at the National Botanic Garden of Wales followed by refreshments.
The event was a success, bringing people together to share their experiences of cancer and their journeys to recovery.
Positive feedback from patients included:
"On behalf of my wife and I, please accept our sincere appreciation for arranging yesterday's day out which gave us a wonderful opportunity to meet others who are going through similar treatment and experiencing similar problems along the road to recovery."
and
"I thought it very worthwhile and lovely for the patients at various stages of recovery to get together. Whilst I didn't know any of these patients I got chatting with several as we walked around and shared experiences of treatment and recovery."
Support sessions are run on Zoom on the third Wednesday of each month at 7pm. To find out more please contact the team on 01267 248750 or HDD.HeadandNeckCancerTeam@wales.nhs.uk