Celebrating a year of digital nursing at Hywel Dda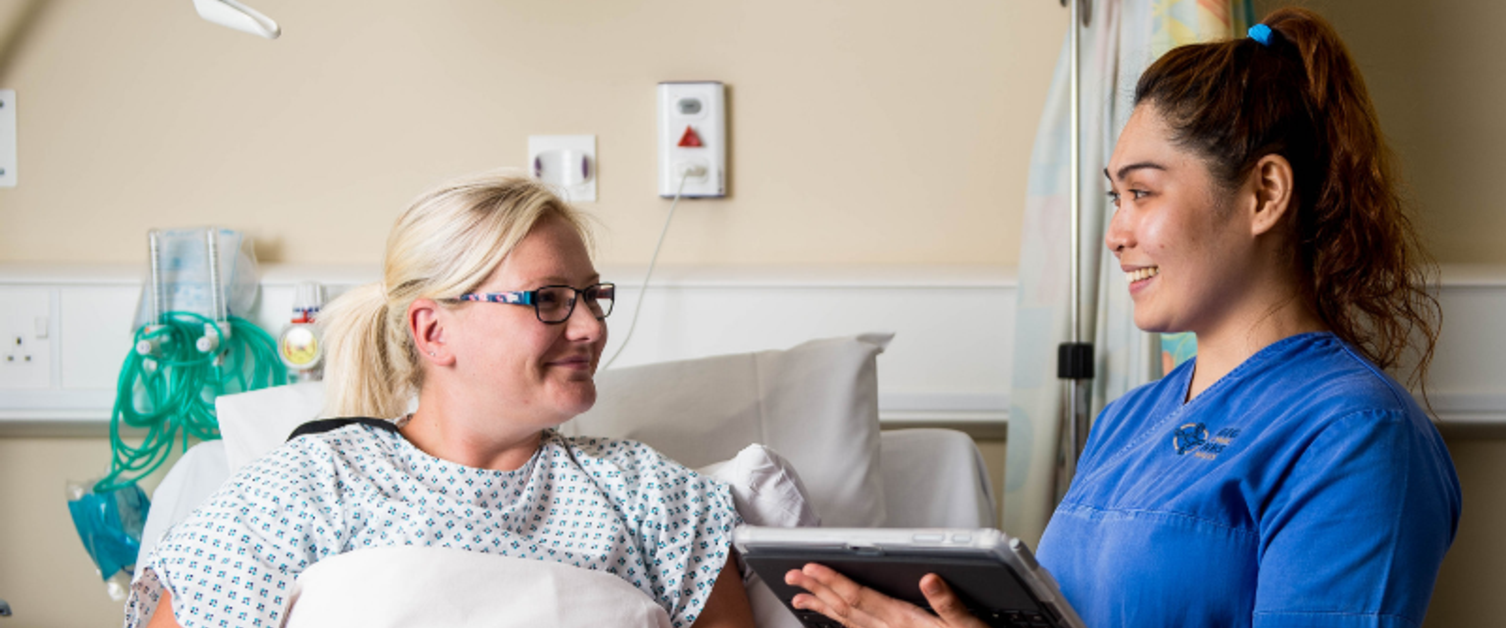 4 May 2022
Hywel Dda's digital revolution continues to go from strength to strength as we mark the first-year rollout of the Welsh Nursing Care Record (WNCR), which has transformed the way we manage nursing documentation across the three counties.
The NHS has rolled out the use of the WNCR widely and Hywel Dda University Health Board is one of the first organisations to implement the application across the whole organisation. The application went live in South Pembrokeshire and Withybush hospitals in April 2021 and following on from its success, is now live in a total of 52 wards and departments in three Acute Hospital sites and four community hospitals across the health board.
The WNCR is a national solution for NHS Wales aiming to digitise and standardise the adult In-Patient nursing record. This new digital way of working has transform nursing documentation, using the latest tablet-based technology rather than paper forms.
Mandy Rayani, Director of Nursing, Quality & Patient Experience said: "This continues to be an exciting opportunity for Hywel Dda (UHB) to influence the future of e-nursing. The roll out to other hospital sites over the year has gone smoothly, despite facing unprecedented pandemic pressures and the nursing staff have embraced this new way of working and see the benefits of using the same standardised nursing language to reduce duplication and improved the patient experience is a benefit to nursing staff."
The operational teams have engaged positively, with the local Nursing Informatics project team and Information Technology teams to enable rollout plans went smoothly and facilitate a transformative transition towards digital ways of working.
The health board is also investing in other digital means to make health care more accessible such as Personal held records "Patients Know Best" (PKB) which is a new way for our patients to be able to see their medical information online. It can help keep you and those involved in your care more informed and involved in decisions about your health and the care that you need. Hywel Dda also offer Digital assessments which allows patients to tell us about their symptoms and quality of life from home. Helping us provide better care by measuring what matters most to the patient.
Find out more about how digital nursing has had an impact on Hywel Dda in the NHS Wales Digital Nursing Newsletter April 2022 (opens in new tab)