Celebrating Investors in Carers Successes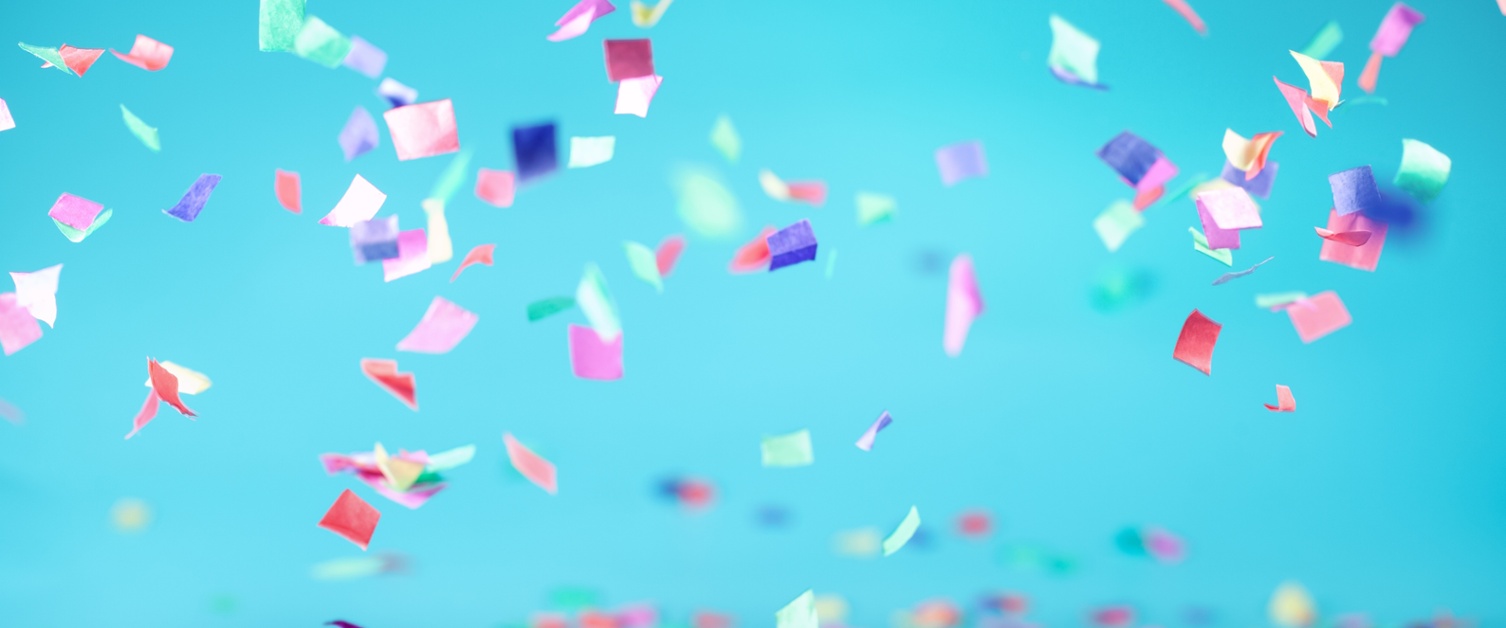 Hywel Dda University Health Board would like to congratulate several teams in our counties for their recent success in obtaining their Investors in Carers awards.
The Investors in Carers scheme is designed to help health, social care, third sector and other organisations focus on, and improve, their carer awareness and the help and support they give to carers. The scheme is delivered by Hywel Dda University Health Board and is supported by its local authority and third sector partners in Carmarthenshire, Ceredigion and Pembrokeshire.
Shalom House, palliative care home in St David's, Pembrokeshire has been recognised for their commitment to carers.
Business manager for the home, Judith Thomas said: "This is a recognition for the support and respite we give to carers who do so much to improve the lives of their loved ones – we understand and we care."
Elaine Lorton, Pembrokeshire County Director for the Health Board said: "It is so positive to be able to recognise the significant role our third sector partners play in supporting carers across Pembrokeshire.
"Shalom House is the first such organisation to attain this recognition and this demonstrates their dedication and commitment."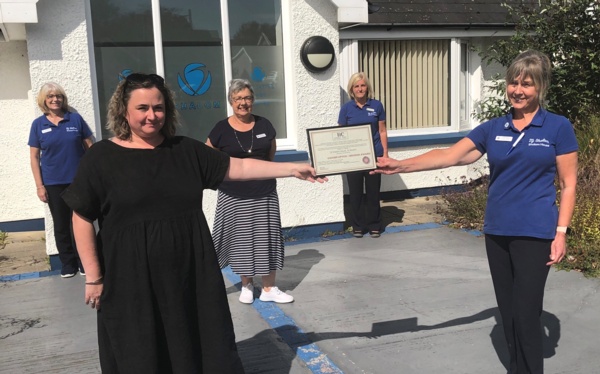 Carmarthenshire County Council's Team around the Family (TAF) has been awarded the bronze Investors in Carers award. By participating in the scheme, the team developed their carer awareness and approaches of support for families.
Yvonne Hutchinson-Ruff, TAF Manager said: "The team are grateful to Dolan Thomas for taking the lead in developing best practice and collating evidence for the award.
"TAF will continue to identify and support carers within Carmarthenshire."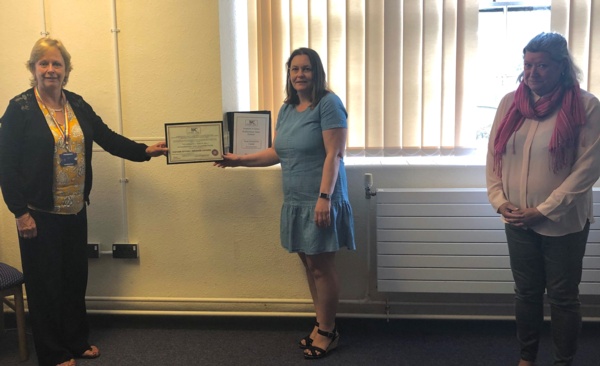 Carmarthenshire County Council's Family Information Services has been awarded their bronze award in recognition of the support the Family Information Service provide to carers.
Leanne McFarland, Family Information and Childcare Officer (Carer Lead) said: "We are fully committed to continue to work alongside the Carers Service to support carers within Carmarthenshire with regards to both their information and wellbeing."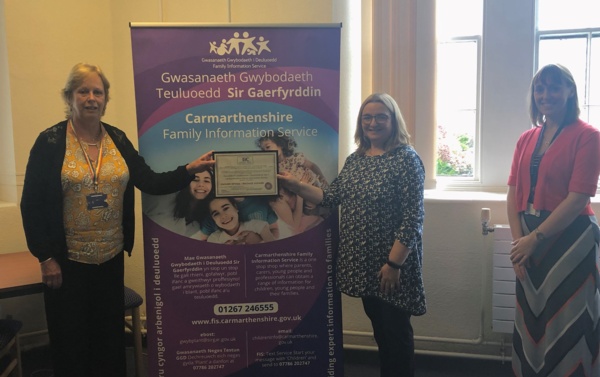 Morlais Ward in Glangwili General Hospital have had recent success, having recently obtained their bronze revalidation.
Natasha Mitchell, Ward Manager said: "We are extremely proud to not only gain the 'bronze' award but to sustain it with the aim to move forward and achieve the silver award.
"It has been an even more fulfilling achievement to gain the award during these difficult times. We have worked across the multi-disciplinary team to ensure that carers and their families are supported and aim to carry this forward to maintain care that is truly patient and family centred."