Change to Aberystwyth COVID-19 testing location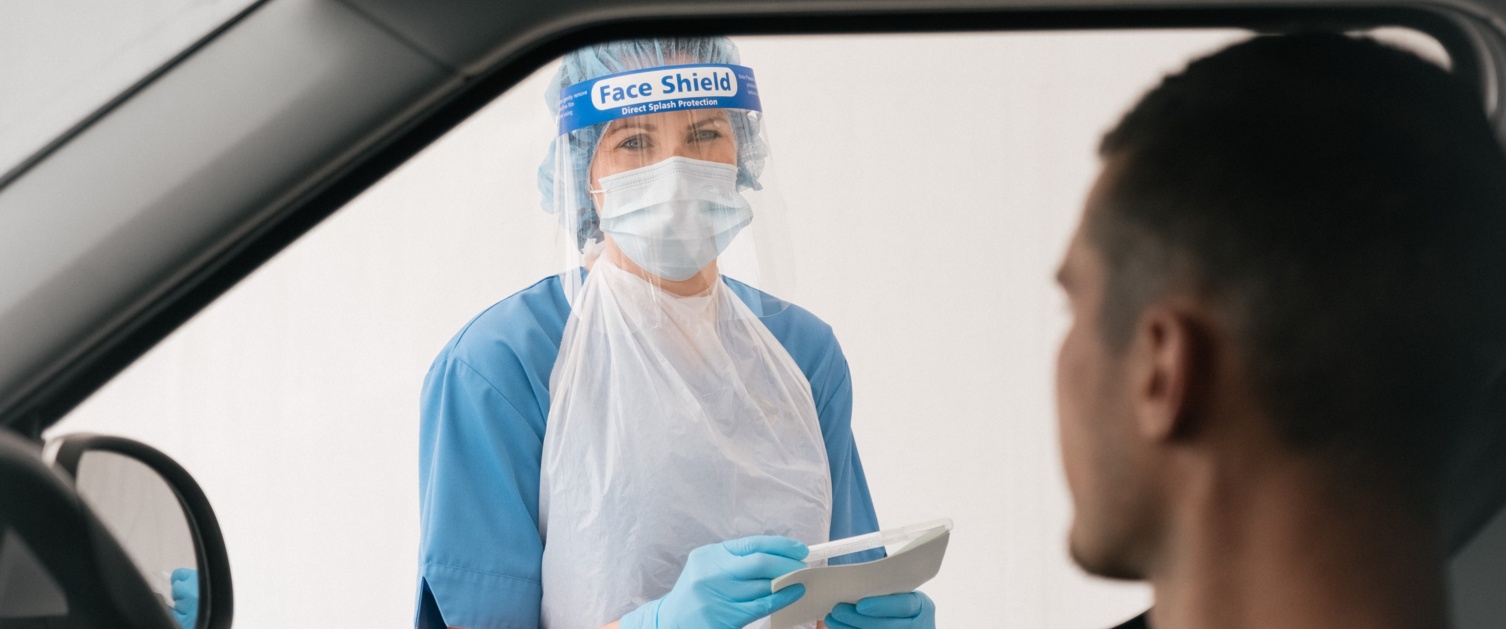 As part of the ongoing response to the COVID-19 pandemic, Hywel Dda University Health Board and Ceredigion County Council have continued to work together to put in place and closely monitor arrangements to test people who are showing symptoms of the virus.
To make sure testing can continue to take place safely and effectively, the testing facility in Aberystwyth is moving from its current temporary venue (Plascrug Leisure Centre) to Canolfan Rheidol as a drive-through facility (through a booked appointment) for people displaying symptoms of COVID-19. This change will come into effect on Wednesday 26 August 2020.
In addition, a multi-use facility inside Plascrug Leisure Centre will be used by the health board for testing asymptomatic patients (someone who does not have symptoms of COVID-19) who are coming into hospital for an operation or procedure, as well as some antibody testing, phlebotomy, vaccination and a one-stop clinic for pre-chemotherapy patients.
Alison Shakeshaft, Director of Therapies & Health Science at Hywel Dda University Health Board said: "We are sincerely grateful to the local community and our partners for helping to protect and support each other during this challenging time.
"This change is part of the health board and Ceredigion County Council's ongoing efforts to ensure that the testing arrangements we have in place are safe and appropriate, as well as being fit for purpose as we approach the winter months.
"We wish to thank local people for their understanding and co-operation and we will provide further updates as and when arrangements change."
Eifion Evans, Ceredigion County Council's Chief Executive, said: "Ceredigion County Council has committed all available resources to the partnership in an attempt to ensure the citizens of Ceredigion can access all Covid-19 related support locally. These facilities will provide the same level of provision and support as any other region in Wales."
People are urged to remain vigilant and not to relax the measures already in place, such as maintaining social distancing and hand hygiene, to help us live and work alongside the virus whilst containing its spread.
Anyone who has symptoms of the virus (a new persistent cough, high temperature or loss/change of taste or smell) can book a test online at www.gov.wales/coronavirus or by calling the free number 119 (between 7am-11pm). People with hearing or speech difficulties can call 18001 119.
Critical workers, such as those in health and social care, local authorities, police, fire, education, food, retail, transport, public services, and unpaid carers, can book a test if they have symptoms by contacting the local Covid Enquiries team direct on 0300 303 8322 or by emailing CovidEnquiries.hdd@wales.nhs.uk (please note this is for critical workers only, not members of the public).
Please do not turn up without booking first as it will not be possible to accommodate you without an appointment.
Alongside the testing arrangements, the NHS Wales Test Trace Protect service is now well underway across Carmarthenshire, Ceredigion and Pembrokeshire to track the virus and will give extra protection to our communities. Hywel Dda University Health Board and all three local authorities are working extremely hard together to help our local communities continue to live and work alongside the virus whilst containing its spread.
Anyone who has been in contact with someone with confirmed COVID-19 may be contacted as part of this and asked to self-isolate for up to 14 days, and to request a test if they show any symptoms of the virus. A contact advisor will get in touch with the individual to provide advice and support.
Members of the public are reminded that official information and advice about coronavirus is available from https://phw.nhs.wales/coronavirus
If you feel you have COVID-19 symptoms and cannot cope at home or if your condition gets worse, or your symptoms do not get better after seven days, use the 111 online coronavirus service. If you do not have internet access, call 111. In a medical emergency, dial 999.
For the latest news and updates from Hywel Dda University Health Board visit www.hduhb.wales.nhs.uk