Clinical research facility at Aberystwyth University to help transform healthcare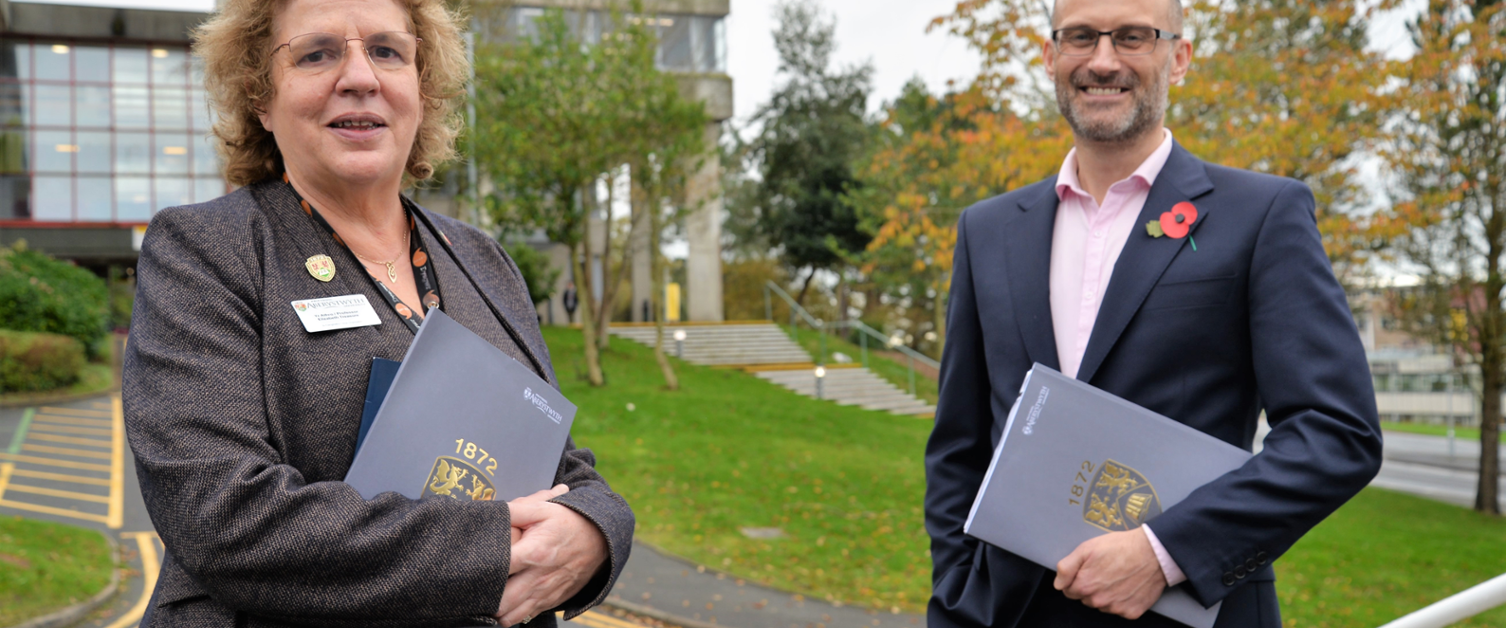 A new clinical research facility is set to open at Aberystwyth University as part of a new partnership with Hywel Dda University Health Board.
The new facility for Hywel Dda UHB is located on the University's Penglais campus near Bronglais Hospital, and will offer a day-to-day focal point for staff to collaborate on education, research and innovation.
The development is part of a new Memorandum of Understanding (MoU) between Aberystwyth University and Hywel Dda UHB which is designed to transform healthcare and support the delivery of the health board's 'A Healthier Mid and West Wales' strategy.
The new MoU provides a framework for education, research, and innovation plans to transform healthcare across Carmarthenshire, Pembrokeshire and Ceredigion.
The health board and the university already collaborate in many areas, and the new MoU seeks to maximise the benefits of the ongoing partnership.
The agreement also includes the new Healthcare Education Centre that will be ready for Aberystwyth University's first nursing students in September 2022.
It is expected that further benefits of the partnership will be announced in the coming months in areas including sustainable food systems, decarbonisation, health economics, and delivering a social model of health.
Professor Neil Glasser, Pro Vice-Chancellor for the Faculty of Earth and Life Sciences at Aberystwyth University said: "We are delighted to be strengthening our relationship with the health board. Researchers at Aberystwyth University have long worked with colleagues at Hywel Dda UHB on initiatives aimed at improving health care provision in rural areas and the health benefits of exercise including extensive work on diabetes, to name just a few, and we look forward to building on the success of this work.
"This is a very exciting time for us, as we prepare to welcome our first nursing students to the new nursing degree here at Aberystwyth in September 2022. Coupled with the new agreement with Hywel Dda UHB, this development heralds a new era of collaboration that has the potential to yield significant benefits for the local community and address some of the challenges posed by delivering health care in a predominantly rural environment."
Dr Leighton Phillips, Director for Research, Innovation and University Partnerships at Hywel Dda UHB, said: "This new Memorandum of Understanding is about re-affirming our commitment to working closely with Aberystwyth University to benefit the health and wellbeing of our region. The new education centre and deepening research and innovation links mark the start of the next and exciting chapter of our partnership.
"We are also eager to establishing new links and connections with other exciting developments we have seen at the University, including Aber Innovation."