Continuing on the path to decarbonisation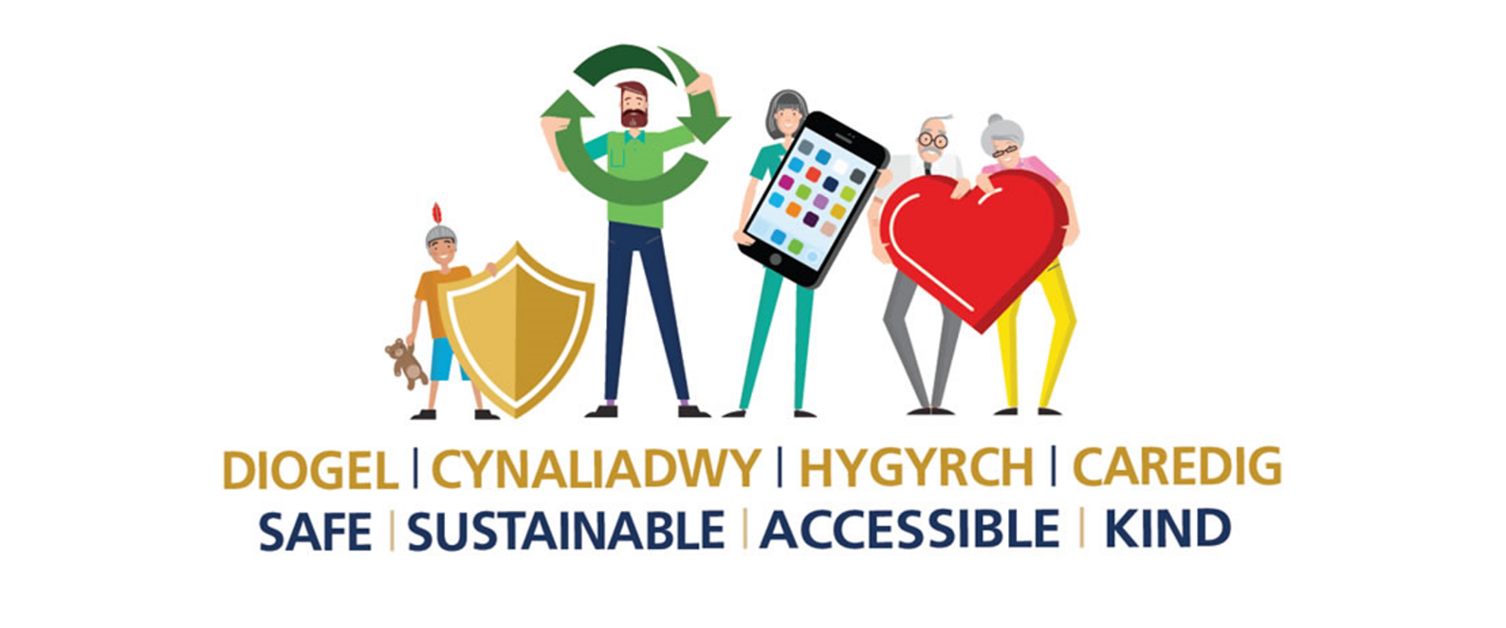 29 March 2022
Decarbonisation and establishing energy efficient systems around our health care facilities is a key priority for Hywel Dda University Health Board (UHB).
Amongst the latest initiatives to be implemented is work to install photovoltaic (PV) panels at Withybush Hospital. Panels are currently being installed on the roof of the maintenance block (52.8KWp) at Withybush, with installation on the residential blocks, and Puffin building scheduled to be complete this summer. The panels will lead to annual carbon savings of approximately 63.72 tCo2e.
Meanwhile, roof mounted panels are also being installed at South Pembrokeshire Hospital and installation of solar carports on the site are expected to be complete this summer. The expected annual carbon savings from the roof panels and solar carports are 15.50 tCO2e and 38.82 tCo2e respectively.
In 2019, the Welsh Government declared a Climate Emergency. It has a long-term target to reduce all greenhouse gas emissions to net zero by 2050, and an ambition for the Public Sector to lead the way and be net zero by 2030 (opens in a new tab). Hywel Dda UHB fully supports this target and has already implemented a range of initiatives that work towards this goal.
Over the last couple of years roof mounted PV has also been installed at several health board sites including Amman Valley Hospital, Bro Cerwyn, a number of buildings in Bronglais Hospital, Milford Haven Health Centre, Pembroke Dock Health Centre, Llandovery and Cardigan Integrated Care Centres.
Work has also started on developing a 0.45 MW solar farm at Parc Dewi Sant, off Jobswell Road, Carmarthen, that will deliver on-site generated electricity directly to the Hafan Derwen site. This is estimated to lead to an annual carbon savings of 120.43 tCo2e. As part of the scheme the Health Board are also proposing to implement measures that will enhance the biodiversity on the site such as native planting, natural pathways and bird/bat boxes.
Paul Williams, head of property performance at Hywel Dda UHB, said: "Over the years, we have been committed to being a pioneer in implementing energy efficient solutions at our healthcare facilities.
"We have been implementing a range of innovative projects and initiatives across our sites working towards reducing our carbon footprint.
"While we have made good progress with our projects, we still have a long way to go, and will continue to share updates as we surge forward towards a greener tomorrow."