Dream trips for children receiving palliative care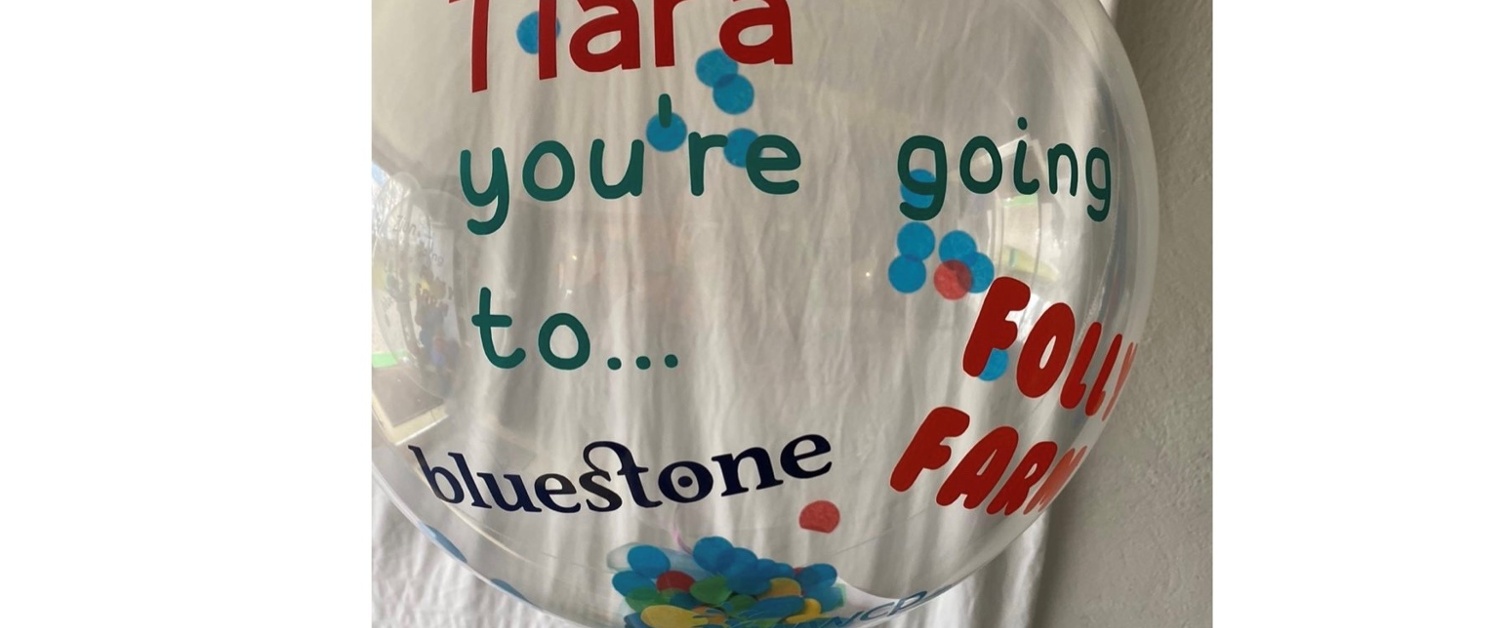 Twenty-five families with children who have life-limiting and life-threatening conditions are set to enjoy fun-filled trips to either Bluestone or Folly Farm.
The gift for the families of children receiving palliative care from Hywel Dda University Health Board has been made possible thanks to £22,500 funding from the West Wales Care Partnership, Integrated Care Fund.
Amongst them is the family of four-year-old Tiara Davies, who lives with her parents and three-year-old sister, Patricia, in Carmarthen. Tiara suffers from Marfan syndrome, a disorder effecting the body's connective tissue, which provides support for the body and organs.
Tiara has been receiving palliative care for over two years. She was referred for a heart transplant in 2018, but unfortunately the risk of the operation was too high, and doctors are unable to give a time frame for her life.
Tiara's father, Jon, said: "These trips are wonderful. Tiara is very excited, and she has been packing her bags for the past week. We had a few trips planned before lockdown that have all been cancelled, so we were not very hopeful of travelling. Now it is time for us to live life as normal again."
Another youngster who was surprised with a trip was 10-year-old Mark Abbott, who lives in Pembroke with his mother and four sisters.
Mark was diagnosed with cancer in 2017 and received two years of chemotherapy and radiotherapy, but unfortunately, he later relapsed.
Marks mother, Sharon Haynes said: "When you have been through a difficult journey, it is hard to spend quality time as a family. It is nice to take a break from the seriousness and have fun, especially when you're not sure how long you have left to make memories with your child. Mark is so happy, mostly about being able to go swimming, something he has not been able to do for so long due to treatment."
Bluestone has offered families open ended trips, while Folly Farm has provided the trips with an extension of two years. Both venues have also the COVID-19 guarantee which means you can transfer your holiday dates free of charge subject to Covid-19 restrictions.
Consultant paediatrician at Hywel Dda University Health Board, Kathryn Lewis, said: "We work with children who have life-limiting and life-threatening conditions and their families. These challenges are faced on a day-to-day basis and bring a great deal of stress to the families. Day trips and short break holidays such as this provide the families with a break from these daily challenges and offer much needed respite.
"Previously, these trips have been a huge success. The families can share much needed quality time together which promotes family bonding. It also gives the families opportunities to meet with other families who are faced with the same challenges, which can promote friendships and support networks in a relaxed atmosphere."