Help improve your mental health by enjoying a walk steeped in Ceredigion's history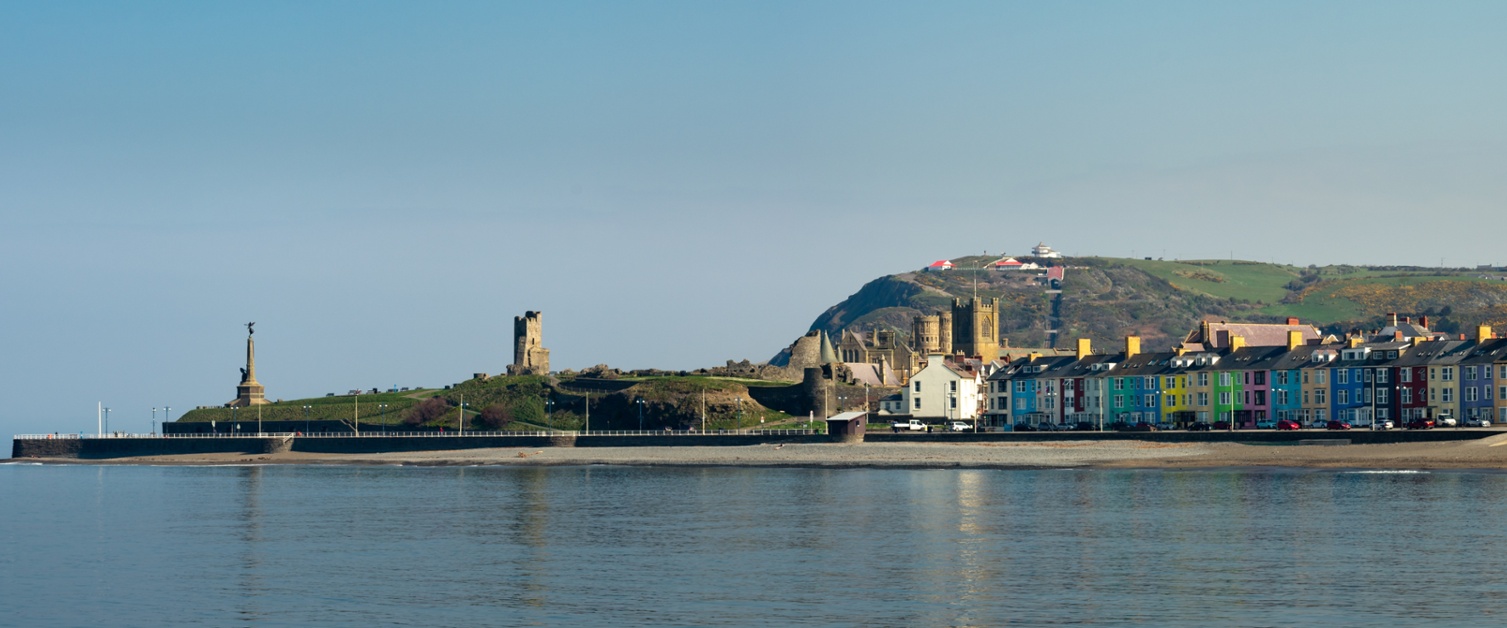 01 February 2022
Ceredigion is rich in history, dramatic landscapes and stunning coastal routes, which means there are lots of scenic walks on offer around the county. With health professionals encouraging us to practise self-care and adopt small changes to help improve our mental well-being, it is the perfect time to get some fresh air and enjoy a walk at one of these stunning locations.
The traditional benefits of exercise have been to improve and maintain physical fitness but, more recently, the benefit of exercise to improve mental health has come to the fore. Exercise decreases the stress hormones such as cortisol and increases endorphins. Endorphins are the body's natural 'feel-good' chemicals, and when they are released through exercise, your mood is boosted naturally. As well as endorphins, exercise also releases adrenaline, serotonin, and dopamine. These chemicals work together to make you feel good.
Dr Kerry Donovan, Head of Psychology & Psychological Therapies for Hywel Dda University Health Board said, "Eating healthily, taking exercise on a regular basis, keeping regular sleeping patterns, establishing a good structure for our days and engaging in relaxing activities are always important to promote health and wellbeing. If you are experiencing a mental health crisis or feel the need for additional support, please do ask for help. These services remain available and we are here to help."
For information on the local primary mental health support service in Ceredigion, Carmarthenshire and Pembrokeshire visit: https://hduhb.nhs.wales/healthcare/services-and-teams/iawn/
With more than £700m invested annually, the Welsh Government spends more on mental health than on any other aspect of the NHS. If you are concerned about your mental health advice and support on how to look after your mental wellbeing can be found here: https://phw.nhs.wales/topics/latest-information-on-novel-coronavirus-covid-19/how-are-you-doing/
If you're aged 16 or over living in Wales and are experiencing mild to moderate anxiety, depression or stress then you can access a free online therapy service through SilverCloud without needing to go through your GP by visiting nhswales.silvercloudhealth.com/signup/
Here are some of the great walks across Ceredigion:
Aberystwyth promenade: A seafront favourite for tourists who visit the area, but the 2km walk along the promenade is enjoyed by locals and visitors throughout the year.
Llanerchaeron, Aberaeron: This National Trust site is a very popular walk and cycle route which follows the river Aeron from the colourful harbour town of Aberaeron.
Ynyslas beach, Borth: The Ynyslas beach walk is as close to beach perfection as you can get with golden sands, rich blue water and beautiful surrounding views.
Hafod Gentleman's Walk: One of the routes created by 18th century MP and adventurer Thomas Johnes, the Gentleman's Walk is a circuit that starts at Alpine Bridge, passes through wild scenery and branches into the Cavern Cascade.
New Quay to Cwmtydu: The coastal path between New Quay and Cwmtydu has a mix of everything that's great about an outdoor walk.
Boardwalk on Cors Caron: It looks like the African Savannah, with plains of tall golden grass and lurid undergrowth. Unlike the bright coastal walks nearby, Cors Caron has a unique character for those looking for slightly different outdoor surroundings to enjoy.
Devil's Bridge circular walk: Start at Devil's Bridge and finish at the Vale of Rheidol railway station for a walk through open fields, woodland trails and three lovely river crossings.
The Arch: There are multiple routes you can take to walk under the famous arch in Ceredigion which was built to commemorate the Golden Jubilee of George III. A popular circular trail takes you through the woodland.
Llangrannog towards Ynys Lochtyn: This is one of the most spectacular sections of the coast path with huge stretches of straight treks to modest circular walks with stunning views.
Aberporth: An accessible walk for all with splendid views overlooking quiet coves, caves and cliff sides. It's perfect for dolphin spotting and enjoying a picnic on one of the many benches on the route.