Help improve your mental health by enjoying one of Pembrokeshire's Top 10 Walks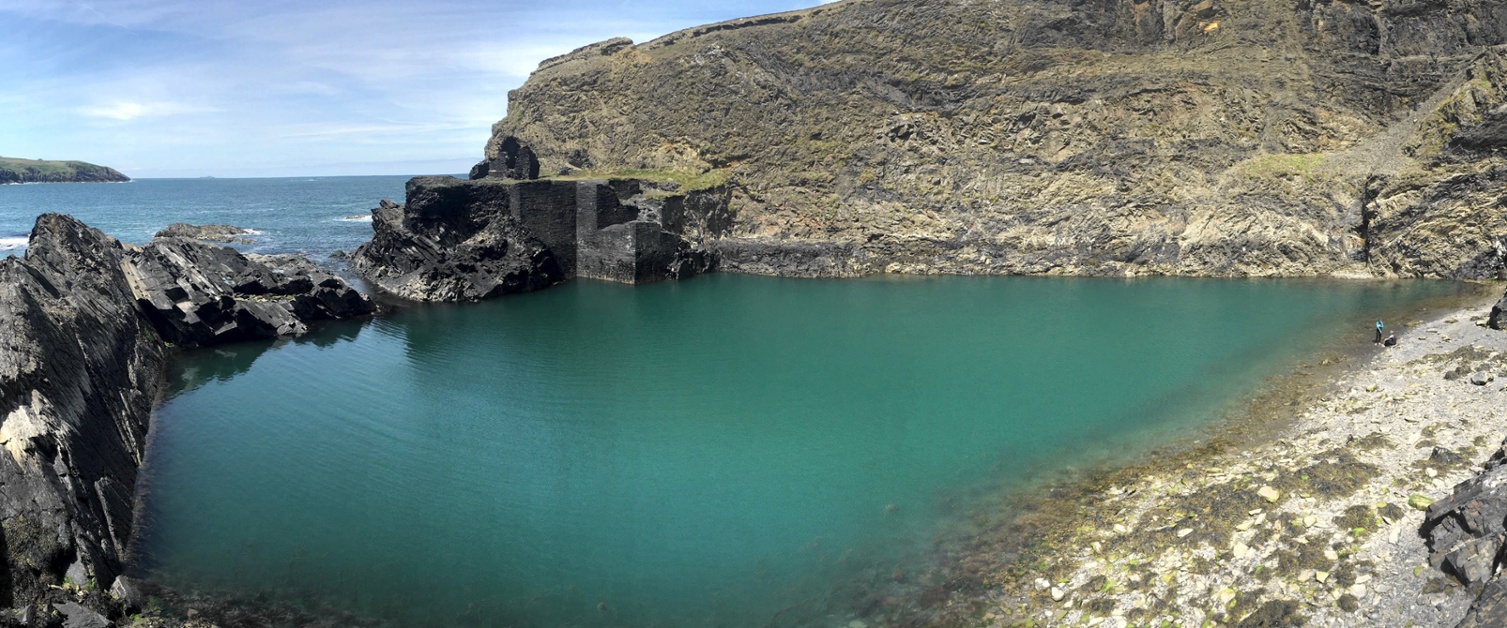 01 February 2022
Pembrokeshire is a walker's paradise. The county's dramatic and varied coastline is a joy for walkers, taking in stunning bays, beaches and clifftops, volcanic headlands, glacial valleys and quaint towns. With health professionals encouraging us to practise self-care and adopt small changes to help improve our mental well-being, it is the perfect time to get some fresh air and enjoy a walk at one of these stunning locations.
The traditional benefits of exercise have been to improve and maintain physical fitness but, more recently, the benefit of exercise to improve mental health has come to the fore. Exercise decreases the stress hormones such as cortisol and increases endorphins. Endorphins are the body's natural 'feel-good' chemicals, and when they are released through exercise, your mood is boosted naturally. As well as endorphins, exercise also releases adrenaline, serotonin, and dopamine. These chemicals work together to make you feel good.
Dr Kerry Donovan, Head of Psychology & Psychological Therapies for Hywel Dda University Health Board said, "Eating healthily, taking exercise on a regular basis, keeping regular sleeping patterns, establishing a good structure for our days and engaging in relaxing activities are always important to promote health and wellbeing. If you are experiencing a mental health crisis or feel the need for additional support, please do ask for help. These services remain available and we are here to help."
For information on the local primary mental health support service in Pembrokeshire, Carmarthenshire and Ceredigion visit: https://hduhb.nhs.wales/healthcare/services-and-teams/iawn/
With more than £700m invested annually, the Welsh Government spends more on mental health than on any other aspect of the NHS. If you are concerned about your mental health advice and support on how to look after your mental wellbeing can be found here: https://phw.nhs.wales/topics/latest-information-on-novel-coronavirus-covid-19/how-are-you-doing/
One rural mental health charity, the DPJ Foundation, based in Pembrokeshire but covers all of Wales, encourages those living rurally to get out and walk, or run, to help their mental health.
Emma Picton-Jones, founder of the DPJ Foundation, helped create the annual @_run1000 challenge last year during lockdown. The challenge was between England, Ireland, Scotland, Wales and New Zealand to see whose team could run/walk the most miles throughout the month of January whilst raising awareness of the importance of rural mental health and raising money for rural mental health charities including the DPJ Foundation.
Emma Picton-Jones said, "This can be quite a tough time of year for farmers and those of us living rurally. We wanted to create something positive for everyone to take part in that gets them out and active. Thank you to everyone who has taken part again this year and the donations."
Here are some of the great walks across Pembrokeshire:
Mynydd Carningli: A craggy, boulder-piled summit, a darkened north face, vast moorland surroundings and a general air of wildness. It perches right alongside the edge of Cardigan Bay, leaning over a glorious stretch of Welsh coastline.
St David's Peninsula: St David's Peninsula is a place of pilgrimage, raw nature and wild seas. Leaving Wales' smallest city behind, head down Goat Street, continuing down a minor road to St Non's Bay.
The Preseli Hills: The wild and wonderful Preseli Hills. Home to some excellent time-forgotten pubs, walking trails you'll have all to yourself and the original site of Stonehenge.
Strumble Head Circular: Strumble Head Lighthouse sits on a rocky islet, separated from the mainland by a narrow stretch of water. It's a glorious starting point for a hike along the Pembrokeshire Coast Path.
Porthgain to the Blue Lagoon: Porthgain is a picturesque fishing village with a gritty industrial past - as the ruins of the eerie brick hoppers above the harbour testify. Follow the Pembrokeshire Coast Path west, and discover remains of the old granite quarrying industry, still evident in the old railway track and ruined buildings.
Stackpole Lily Ponds and Golden Beaches: Winding through the Stackpole Estate, now owned by the National Trust, this six mile ramble has a gentle feel to it, but is just as beautiful as the wilder Pembrokeshire coastline.
Marloes Peninsula: The Marloes Peninsula offers dramatic coastal scenery and island views.
Abermawr woods and beach: This is a circular walk through bluebell woods and meadows, shingle beach and marsh. Abermawr offers a gentle interlude on one of the most rugged sections of the coastline.
Solva and the Gribin: The pretty village of Solva is at the centre of eight miles of unspoilt coastal scenery stretching from Newgale in the east to St Davids in the west.
Garn Fawr viewpoint: Climb this rocky volcanic outcrop on the Pencaer peninsula for magnificent views of the north Pembrokeshire coast.