Visit your local pharmacy for help with common ailments this Easter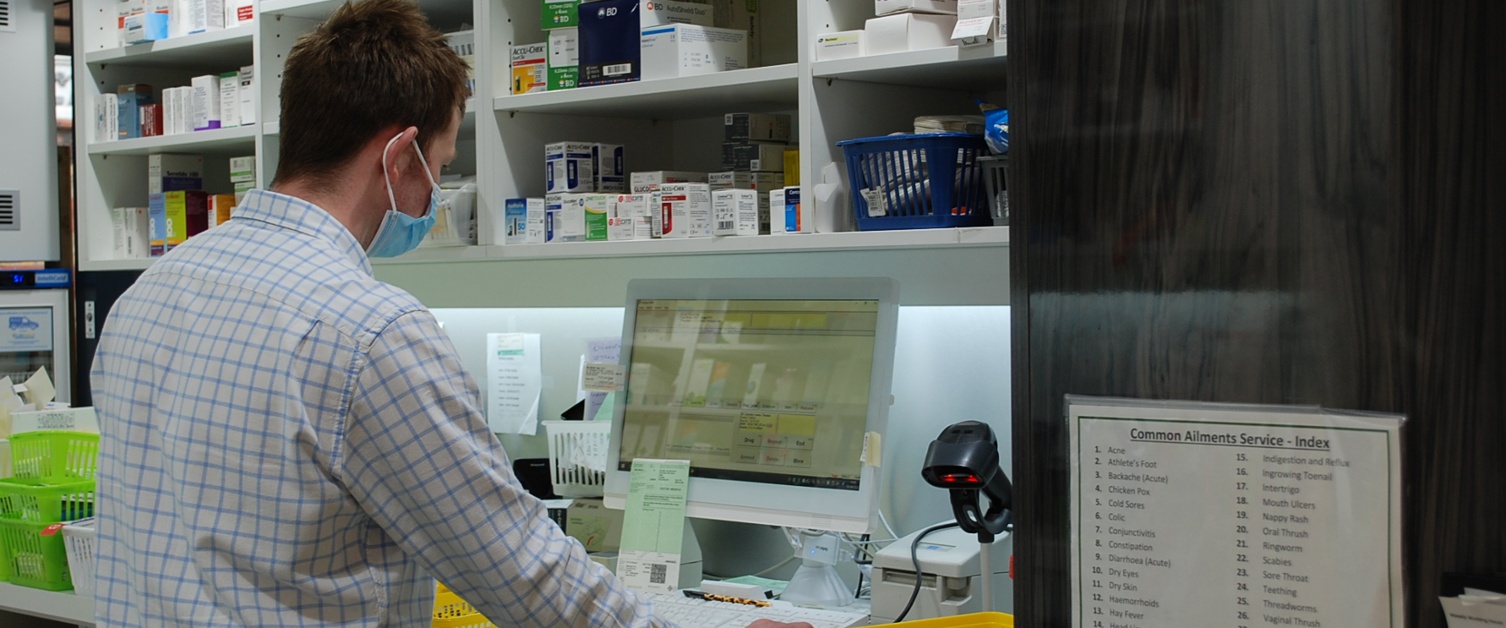 12 April 2022
Help us to help you this Easter - please use your local pharmacist when it comes to seeking treatment for common ailments rather than contacting your GP or attending a minor injury unit or A&E.
Your community pharmacist can provide free confidential NHS advice and treatment for a wide range of common ailments including ring worm, verruca, constipation, piles, hay fever, thrush, chicken pox and colic.
A small number of community pharmacies across the Hywel Dda area can also offer a Triage and Treat service. This service can help you if you have had a low-level injury. The types of injuries that can be treated under this service are: minor abrasions, superficial cuts and wounds, insect bites and stings, removal of items from the skin such as a splinter and minor burns including sunburn.
The pharmacist will assess your injury or symptom and make a decision as to whether they can treat you there or if you need to seek treatment from another healthcare professional. If the injury is too serious to be treated in the pharmacy you will be given advice about where to go.
Jill Paterson, Director of Primary Care, Community and Long Term Care for Hywel Dda University Health Board said; "Community pharmacists have always traditionally advised patients on a wide range of common ailments. Please make your local pharmacy your first port of call. They can recommend appropriate treatments, or if necessary, will refer to another healthcare professional."
A number of pharmacies across Carmarthenshire, Ceredigion and Pembrokeshire now also offer a Urinary Tract Infection (UTI) service for non-pregnant women aged 16 to 64.
The health board is the first in Wales to offer the service, which has been approved as a Bevan Exemplar project, and if successful, could lead to the service being rolled out across Wales.
Symptoms of a UTI include burning pain when urinating, needing to urinate more often (especially at night) and cloudy urine. UTIs, if left untreated, can result in worsening infection and, in some cases, hospitalisation. Patients can speak to a specially trained pharmacist in confidence in a private consultation room.
Pharmacist Simon Noott of Noott's Pharmacy, Haverfordwest said; "The UTI service is one of the most valuable new services that has been commissioned within community pharmacy. The service is an example of how pharmacies are providing great value to the community and offers easy access to professional treatment for what is a common ailment."
For the contact details of all pharmacies throughout Carmarthenshire, Ceredigion and Pembrokeshire as well as opening times and details of what services they offer please visit: https://hduhb.nhs.wales/healthcare/services-and-teams/pharmacy/