History made across Hywel Dda as staff among first in the world to receive Covid vaccine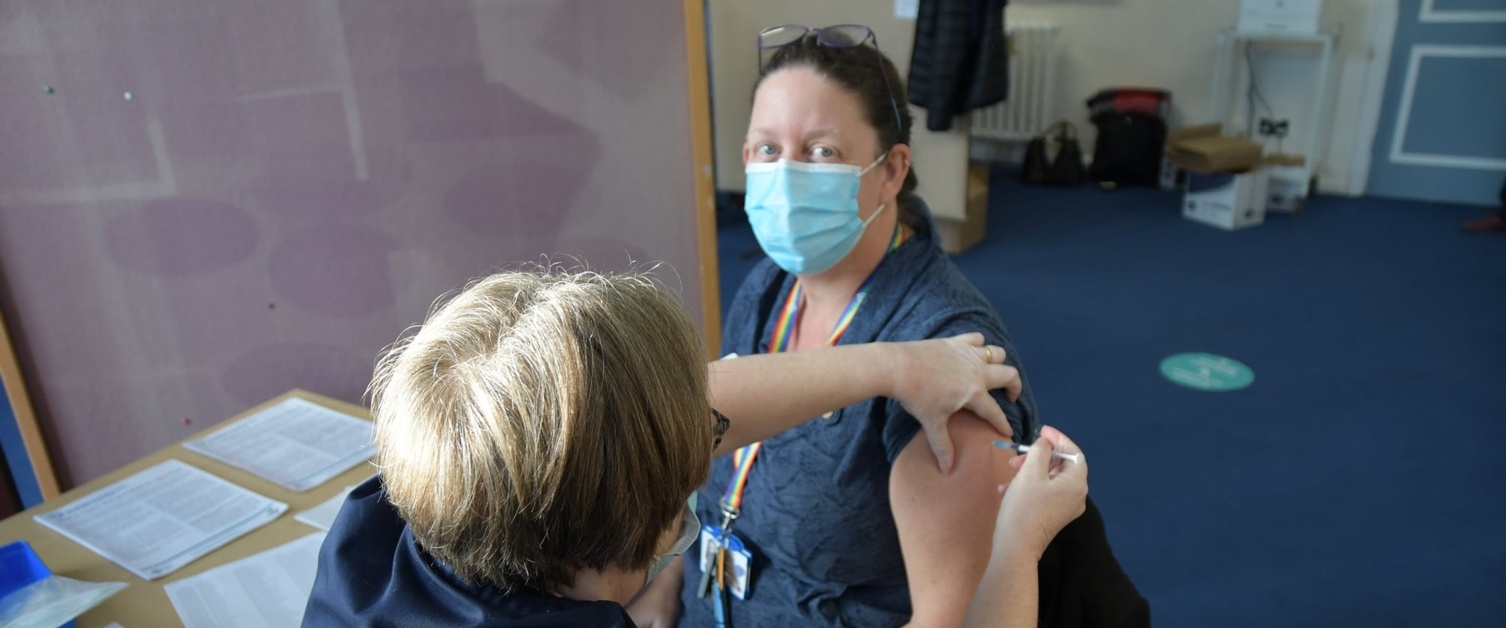 History is being made in Hywel Dda UHB this morning as patient-facing staff from across the Health Board are among the first in the world to receive a COVID-19 vaccination.
Nicola Drake, Withybush A&E Consultant and Clinical Lead for Emergency Medicine, was the first person in Hywel Dda to receive the Pfizer/BioNTech vaccine, which was only approved by Medicines and Healthcare products Regulatory Agency (MHRA) last week.
She said: "I'm very excited and privileged to be the first person in Hywel Dda to get their Covid-19 vaccination. It was very easy, I didn't feel a thing and I think everyone who is in line to have the vaccination should have it, especially if you're in one of the at risk groups."
Ros Jervis, Director of Public Health at Hywel Dda, added: "The arrival of a COVID-19 vaccine this week is a world changing event, which gives us hope at the end of 2020.
"We are at the forefront of this historic landmark in the pandemic and here in Hywel Dda UHB we will be vaccinating 975 staff this week, which is incredible given the pace of this development.
"We are asking our community to be patient as it will take a number of weeks to vaccinate even those people within the first two, nationally agreed, priority areas. There will be a vaccine for every person who wants one."