Smoking and Wellbeing Team are finalists at this year's Mental Health & Wellbeing Wales Awards 2023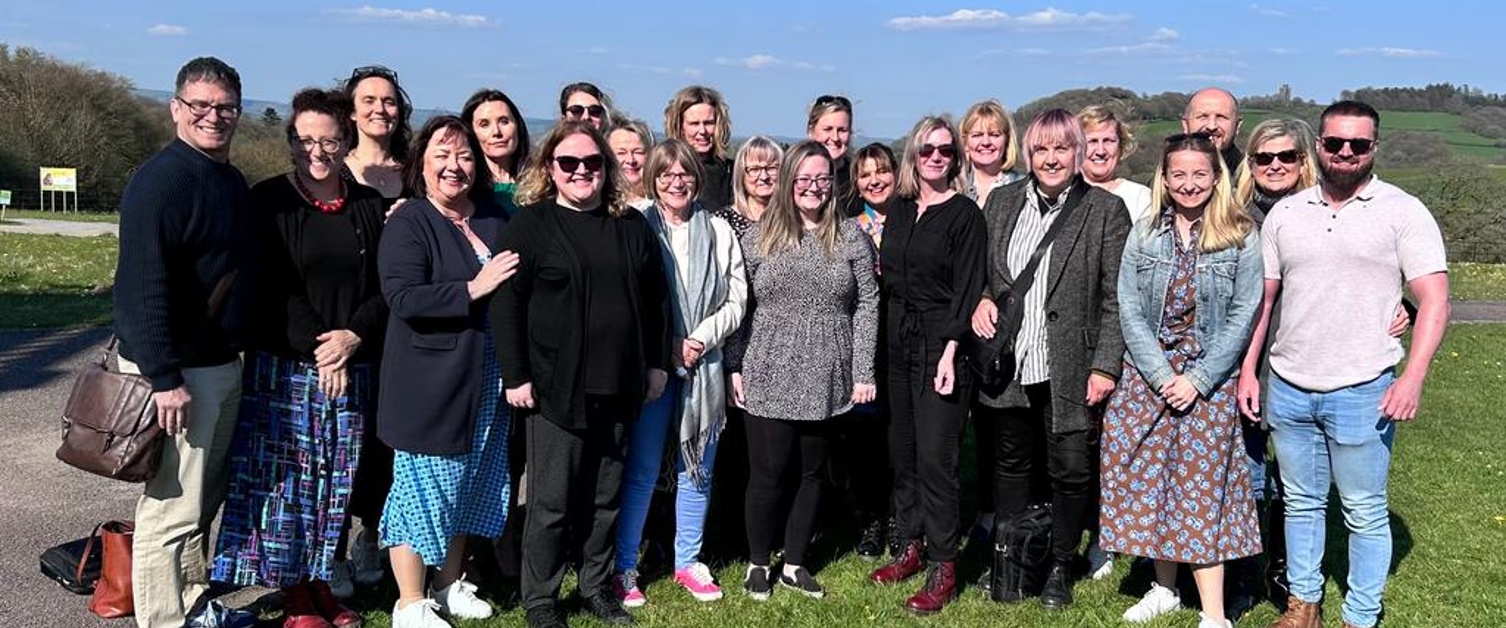 29 September 2023
Hywel Dda University Health Board's Smoking and Wellbeing Team are finalists in the Best Mental Health Support Service category at this year's Mental Health & Wellbeing Wales Awards 2023.
The team have been recognised for the flexible and person-centred service they provide for those with mental health lived experiences who want to stop smoking or to cut down.
Dr Ardiana Gjini, Executive Director of Public Health at Hywel Dda UHB said: "It is wonderful that the work of our Smoking and Wellbeing Team has been recognised at a national level at this year's Mental Health and Wellbeing Wales Awards – this is an important public health issue and I'd like to congratulate them for this achievement.
"Recent changes in legislation saw mental health inpatient areas became smoke free in September 2022 across Wales, in line with the rest of hospital sites, so our team being recognised for an excellent person-centred service is a significant achievement.
Joanna Dainton, Head of Population Health Improvement & Wellbeing at Hywel Dda said "Our Smoking and Wellbeing team worked incredibly hard to ensure plans were in place to support patients and staff during this change by providing staff training, weekly visits to inpatient areas and ensuring rapid access to nicotine replacement therapy."
Lucy Duncanson, Senior Practitioner Smoking and Wellbeing within the Population Health Improvement Public Health team at Hywel Dda UHB, said: "We're proud that our work to help mental health clients to improve their health and cut down on smoking has been recognised.
"We have successfully enhanced our standard service to reach out to those with mental health conditions to support them to reduce their tobacco dependency. We have also worked to ensure we are flexible with the support we provide, tailoring it to meet the needs of individual clients rather than expecting clients to fit in with a traditional service model.
Cath Einon, Service Development Manager for the Smoking & Wellbeing Team said "I'm incredibly proud of the work of the whole team. The team have nearly doubled the number of smokers supported, who also have mental health conditions, during the last 12 months and continue to provide free, confidential support to all staff, patients, and members of the public in Hywel Dda who wish to give up smoking."
The winners of the Mental Health and Wellbeing Wales Awards 2023 will be announced on Monday 2 October at the Mental Health and Wellbeing Conference in Cardiff.
If you are thinking of giving up smoking and live in Carmarthenshire, Ceredigion or Pembrokeshire, contact Hywel Dda UHB's Smoking and Well-being Team for free advice and support by calling 0300 303 9652, emailing smokers.clinic@wales.nhs.uk or by visiting https://hduhb.nhs.wales/healthcare/services-and-teams/smoking-and-well-being-team/ and completing an online referral form.