James Severs appointed Director of Therapies and Health Science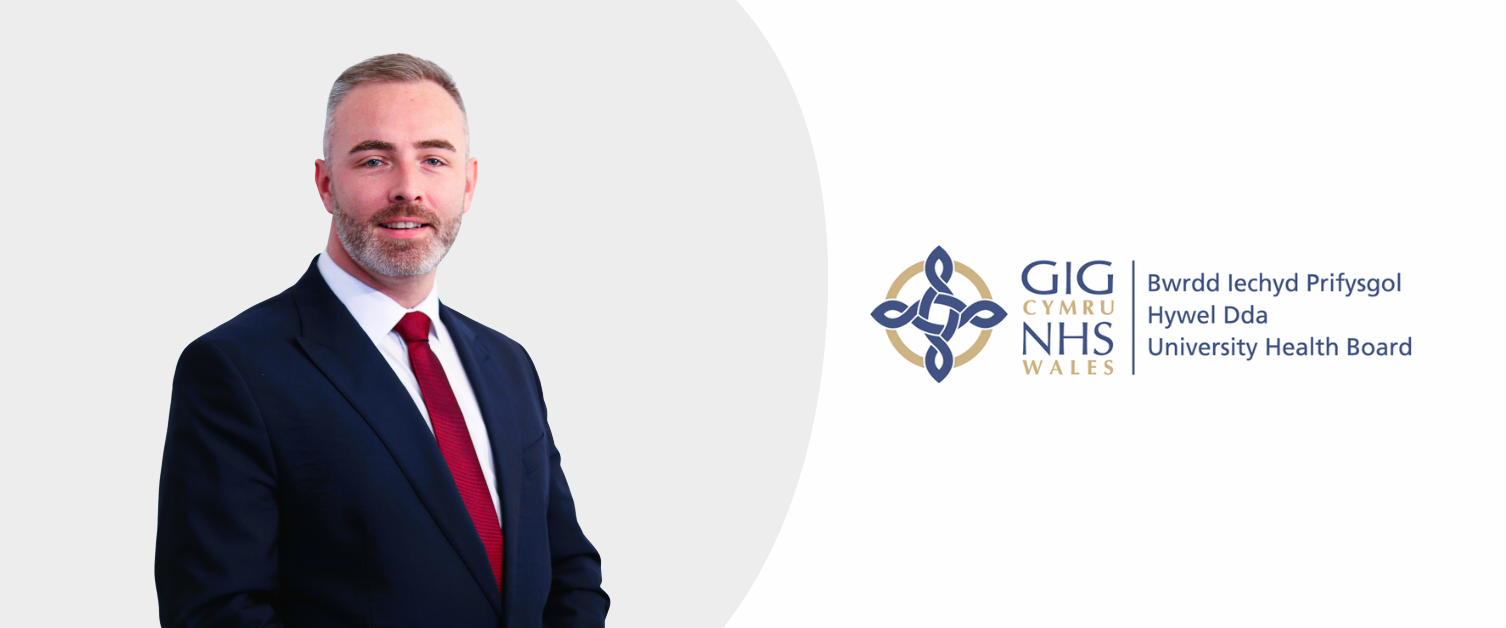 24 August 2023
James Severs has been appointed as the Executive Director of Therapies and Health Science at Hywel Dda University Health Board.
Mr Severs, who will start in post on 6 November 2023, brings over 14 years of working as an allied health professional at a range of health trusts in England.
His most recent roles have been with Sandwell and West Birmingham NHS Trust where he currently holds the role of Chief Allied Health Professional with responsibility for allied health and health sciences.
Steve Moore, Chief Executive at Hywel Dda University Health Board, said: "We are delighted to have appointed James to this role, and we look forward to welcoming him to our Hywel Dda family in a few months. James is a passionate leader of allied health professionals and health scientists, and I am confident that he will make a positive and lasting contribution to our team and the broader communities we serve.
"James' appointment follows the retirement of Alison Shakeshaft as Executive Director of Therapies and Health Science who left Hywel Dda at the end of July and whom I would like to sincerely thank for her numerous contributions over the years and wish her all the best in her next adventure."
James said: "I am thrilled to be appointed to the role of Executive Director of Therapies and Health Science and look forward to collaborating with colleagues across Hywel Dda in delivering the health board's ambitious strategy in this area.
"Therapies and Health Sciences have a crucial part to play in supporting the health and well-being of individuals within our communities – helping people to stay better for longer and supporting individuals to recover – a key element of the health board's long term strategy. I am excited about joining the team and helping to lead this important agenda for the communities of mid and west Wales."
Mr Severs is originally from Liverpool and started his career as a paramedic after graduating from Coventry University. He holds a postgraduate degree in Paramedic Science, gained from the University of Hertfordshire. James stepped into leadership roles while working for University Hospitals Bristol NHS Foundation Trust and Avon and Wiltshire Mental Health Partnership NHS Trust before being appointed as the Director of Physical Healthcare at St Andrew's Healthcare in Northampton.
James continues to work clinically as a paramedic and teaches on nationally accredited life support courses for Resuscitation Council (UK). Away from the office, James enjoys being outdoors and coastal walks and is looking forward to experiencing the beauty of the Welsh coastline. James currently lives in Bristol and will relocate to the area as he commences in his new role later this year.