Llanelli testing centre move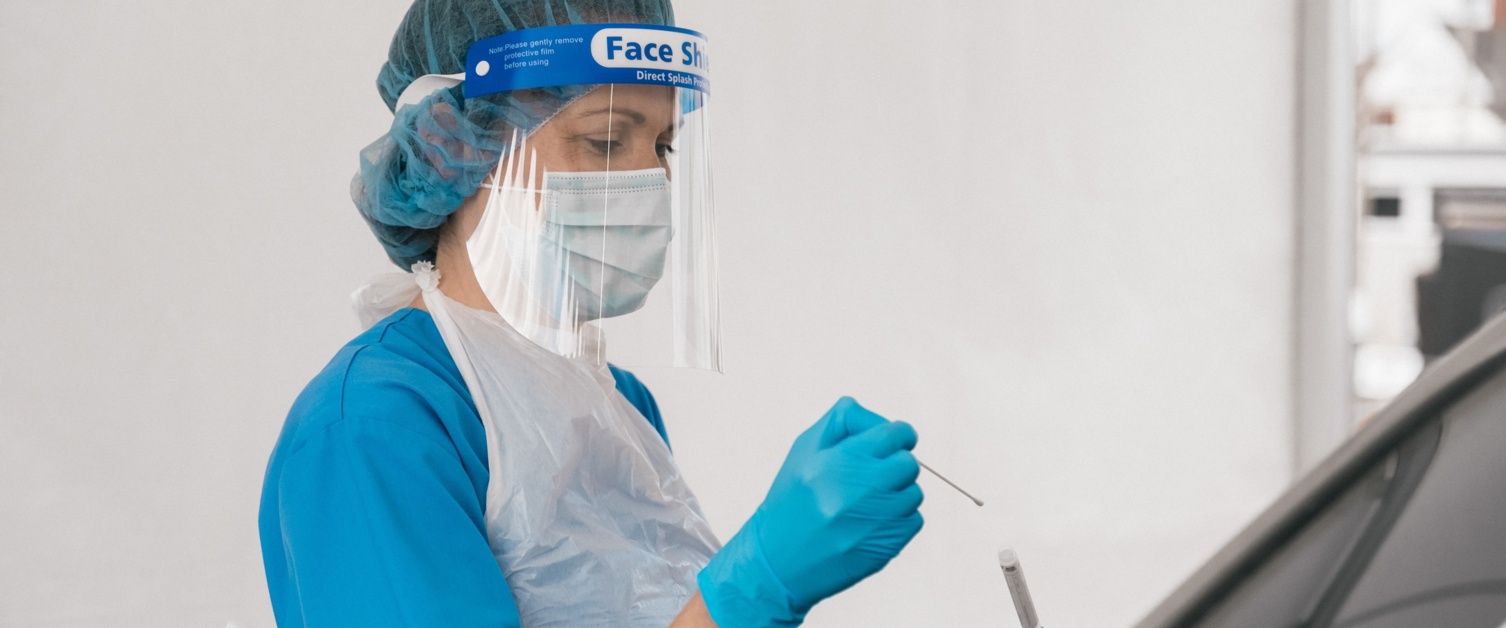 The Llanelli based COVID-19 drive-through testing centre will move from Parc y Scarlets Car Park B, to Dafen Yard, Heol Cropin, Dafen, SA14 8QW from tomorrow morning (Tuesday October 06 2020).
Tests will be carried out in the same way and booking remains through the UK-wide website or by phoning 119 between 7am and 11pm.
There should be no need for people to travel far as there is good capacity for testing in Llanelli and the nearby Carmarthen Showground.
The type of tests carried out on these sites is to find out if people with symptoms have COVID-19. Symptoms are – a new continuous cough, or a high temperature, or a loss/change to sense of smell or taste.
If you have any of these symptoms you should stay at home and book a test, and remain at home for 10 days from when your symptoms started or until you receive a negative test result. People in your household should also stay at home for 14 days on until you get a negative test result. More advice on staying at home (self-isolation) can be found here.
You should not book a test if you do not have symptoms.
Llanelli is a health protection zone because of rising cases. This means there are extra restrictions in the area which mean people cannot visit anyone else's home, or accept visitors into their home unless they have a 'reasonable' excuse such as providing care for a vulnerable person. They should not arrange to meet indoors with anyone who they don't live with, and travel in and out of the health protection zone will also be limited to that considered 'essential'.
You can check if you live in the area by using your postcode on Carmarthenshire Council's website.
Some people had been reporting difficulty in getting a test. If you live in the Llanelli health protection zone and you are having problems getting a test you can email covidenquiries.hdd@wales.nhs.uk or call 0300 303 8322.
Alison Shakeshaft, Executive Director of Therapies and Health Science at Hywel Dda University Health Board, said: "Everyone who books a test will receive instruction on where to attend when they book and currently there is plenty of testing capacity at the new Dafen Yard site and at Carmarthen Showground.
"The Parc y Scarlets site was temporary and it was causing some confusion in terms of entry points to car park B. We hope the Dafen Yard site will be easier to access.
"We would like to thank Scarlets Rugby for use of the site and to people in Llanelli for their co-operation with the measures in place to protect our community."
Please note that all test centres are drive-through only and you will not be able to access a test if you do not have a booking reference.
If you book via covidenquiries.hdd@wales.nhs.uk or 0300 303 8322, you will need to provide:
Your symptoms
Full name
Date of birth
Postcode
Email address (if available)
Current mobile phone number (test results are sent by text message) if you don't have a mobile number please include a landline number
Please be aware you will receive a call back from a withheld/private number, and that tests are free of charge and nobody should asked for payment or bank account details.
If your test is positive, you will receive a call back from a contact tracer on 02921 961133. Please answer calls from this number as they are outbound only.
Alison said: "Coronavirus remains a very serious illness, especially for older people and those with existing risk factors. I would urge the public across our area to remain vigilant and follow the rules, including wearing face coverings that cover the mouth and nose, keeping two metres away from others outside of their household bubble, washing hands regularly, or using a hand sanitiser if hand washing is not possible."
The re-located Llanelli drive-through is at Dafen Yard, Heol Cropin, Dafen, Llanelli.
Please note, the health board also has a testing centre at Ty'r Nant (next to KFC), in Trostre, Llanelli, which is specifically for some groups of patients and not open to the general public.
For all updates on the Llanelli health protection zone, please visit http://newsroom.carmarthenshire.gov.wales/