Perinatal Support Worker wins RCN Nursing Awards 2021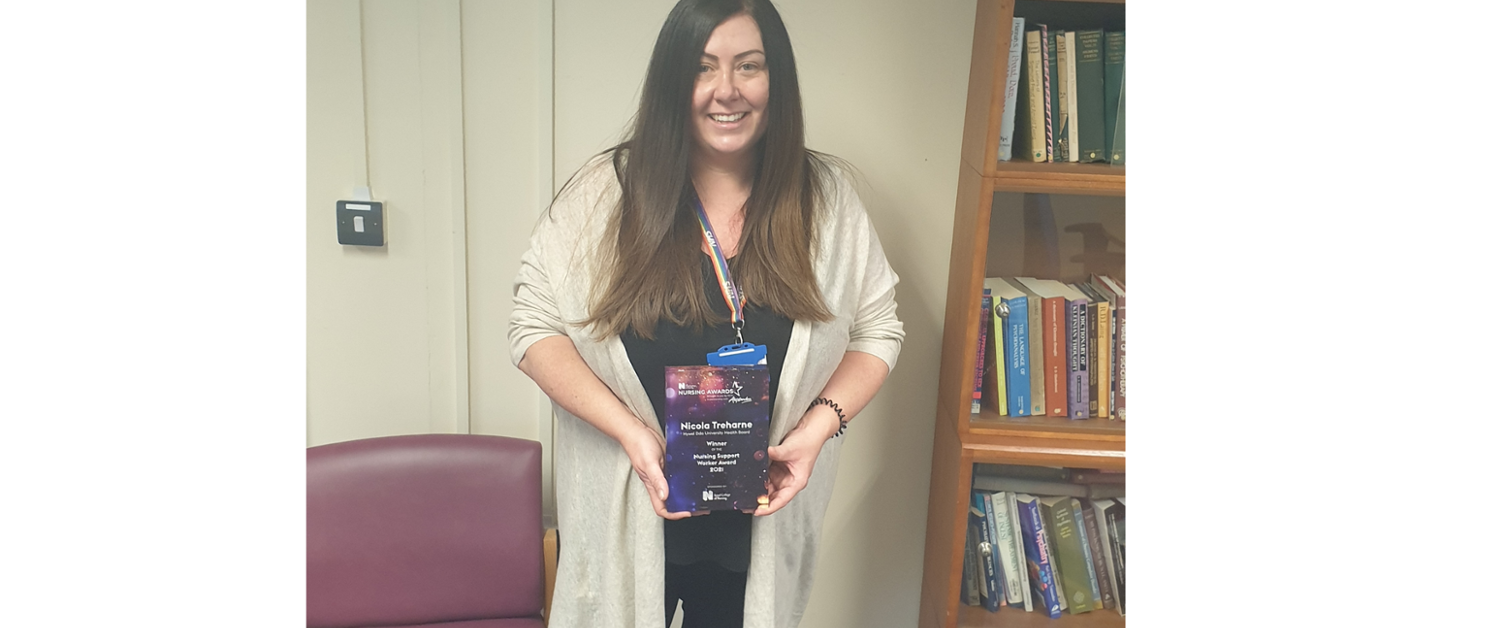 27/01/2022
Congratulations to Nicola Treharne who won the Nursing Support Worker Award at the RCN Nursing Awards 2021.
The Perinatal Support Worker at Hywel Dda University Health Board was presented the award for her efforts in supporting women postnatally.
"I am overjoyed to have firstly been nominated for this award, secondly by winning this prestigious accolade. I work with an inspirational group of people, namely my colleagues and the families accessing the Perinatal Mental Health Service.
"Raising awareness and supporting individuals within the perinatal period on their mental health journey has always been of substantial importance to the Perinatal Team and myself."
In her role, Nicola has significantly developed the interventions offered and support given to women, liaising with other perinatal support workers to expand the blueprint for further care.
Her interventions include emotional well-being, nursery nurse objectives of bathing and weaning, Millpond sleep training, practical skills, safety information for the home, bonding, and attachment.
She learnt mindfulness and relaxation skills and undertook further training so that she could improve the attachment and bond between mother and baby using baby massage which she teaches in the antenatal period and after the baby is born.
Nicola has been in her current role since 2019, and has since progressed onto an Assistant Practitioner course, which she hopes to complete in summer 2022.
Nicola previously worked for Swansea Bay University Health Board as a support worker in the community and has trained as a Nursery Nurse.
"The reason that I applied for my current role was to peruse my wish to work holistically with families, supporting them and their mental health needs," she added.
Mandy Rayani, Director of Nursing, Quality and Patient Experience at Hywel Dda UHB, said: "My deepest congratulations go out to Nicola, she is truly deserving of this award. Her efforts in supporting women and raising awareness postnatally and raising awareness around the postnatal period are commendable."